Consumer Video Cameras
Unique Photo carries a full line of consumer video cameras by Canon, Sony, GoPro, Samsung, Panasonic, and more.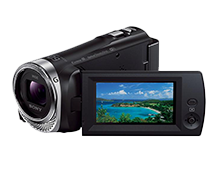 This guide serves to deliver all the information you need to buy a consumer video camera in a clear and concise manner. We will look at the attributes of the camcorder, and we will look at the different considerations you may have before you actually purchase the product. This guide seeks to educate you so you can get the camcorder that is perfect for your requirements.
Showing results for my store:
Fairfield, NJ More stores
Include additional location stock results