Canon EL-100 Speedlite
Product #:

CNH3013
Manufacturer #:

3249C004
UPC:

013803309621
Canon EL-100 Speedlite Flash
For Canon EOS cameras
Guide number of 85.3 feet at ISO 100
Tilt range up to 90°
150° left rotation and 180° right rotation
Continuous shooting capability
Stroboscopic mode
Interlocked external power
Mode dial 
AA or HR6 Ni-MH batteries
Compatible with Canon EOS R mirrorless camera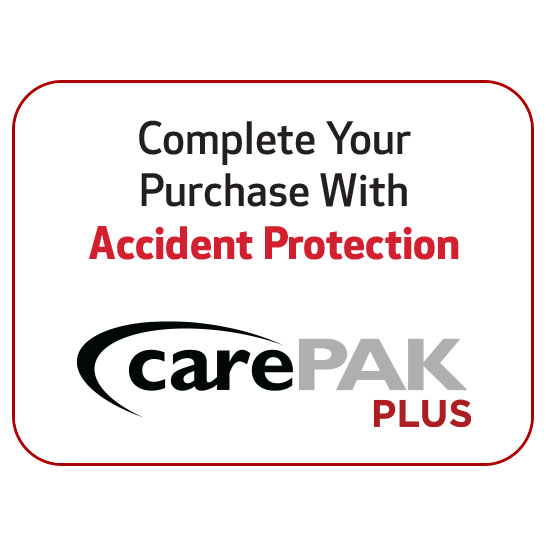 Overview
The Canon EL-100 Speedlite Flash presents various ways to attain a unique look for your photos. It is compatible with Canon EOS cameras having E-TTL II and E-TTL support. The flash provides a maximum guide number of 85.3 feet at ISO 100 and coverage of a 50mm focal length. This Speedlite has tilt range up to 90° and rotates 150° to the left and 180° to the right. The Speedlite EL-100 lets you control the exposure to get desired results. With the continuous shooting capability, the flash delivers rapid strobes in sync with the camera's shutter speed. Also, the stroboscopic mode fires repeated flashes at high speeds when taking long exposure shots. You can set up the flash with other compatible flash units having wireless connectivity to get unique light effects. The interlocked external power option allows the strobe to use the camera's battery power. A mode dial is provided to select an appropriate way to make the flash function. This Canon Speedlite offers a maximum number of strobes of 480 with fresh AA or HR6 Ni-MH batteries.
Product Reviews
There are no reviews for this product.
Specifications
Brand
Canon
Detailed Specifications
Custom Functions:
3 Custom Functions

Custom Functions:

Programmable buttons on a camera that can be used for various custom functions.

AF Assist Beam:
Effective Range (Approx.): At center: 13.1 ft./4.0m; With the illumination angle at 24mm, without bounce.

AF Assist Beam:

A light source emitted either from a camera or external flash unit that helps a camera to obtain accurate autofocusing results in low-light conditions. The light will not impact the resulting exposure as it deactivates before the image is captured.

Power:
Two AA/LR6 alkaline batteries: AA/HR6 Ni-MH batteries also usable, Lithium batteries cannot be used.

Power:

This is the type of power a device uses.
Physical Specifications
Dimensions:
Approx. 2.54 x 3.61 x 2.79 in. (64.6 x 91.7 x 71.0mm)

Dimensions:

The measurements of an object.

Weight:
Approx. 6.70 oz. (190g) excluding batteries

Weight:

The physical weight of the item without packaging.

Color:
Black

Color:

The color of the item.
Flash Attributes
Guide Number:
The maximum Guide No. is approximately 85.3 ft./26.0m at ISO 100 and 50mm flash coverage.

Guide Number:

The number which indicates the effective power of a flash unit.

Flash Type:
Shoe-mount E-TTL II/E-TTL autoflash Speedlites

Flash Type:

This is the type of flash used to add more light to an image.

Recycle Time:
When using AA/LR6 alkaline batteries: Normal flash: Approx. 0.1–5.8 sec., Quick flash: Approx. 0.1–5.3 sec.; When using AA/HR6 Ni-MH batteries: Normal flash: Approx. 0.1–3.1 sec. Quick flash: Approx. 0.1–2.7 sec. Nominal min. time when using 1900mAh type AA/HR6 Ni-MH batteries. Based on Canon Testing Standards.

Recycle Time:

The amount of time a camera or flash takes to reset the flash between shots. This is generally measured when the flash is being fired at maximum power.
You May Also Like
- Canon Batteries
Product #: CND991001

Our Price: $59.95

Product #: CND4747

Our Price: $78.50
Canon EOS R
Product #: CNL7343

Our Price: $1,299.00
- RF Lenses (Canon)
Product #: CNL7342

Our Price: $2,599.00 After $500.00 Instant Savings 07/08 - 07/08