Canon 430EX III-RT Speedlite
Product #:

CNH3011
Manufacturer #:

0585C003
UPC:

013803267594
Compact body
Zoom flash head covers a range of 24-105mm
Maximum guide number 141 ft./43m at ISO 100.
Built-in Catchlight Panel
Dot Matrix LCD and Control Dial
A broad bounce angle range
Wireless flash shooting
Shortened recycling time
Quick firing from 0.1-2.5 seconds per flash
Accessory options include a color filter and new bounce adapter
Enhanced Flash Exposure Compensation and Light Distribution
10 Custom Functions and 8 Personal Functions
Compatible with Camera EOS R Mirrorless Digital Camera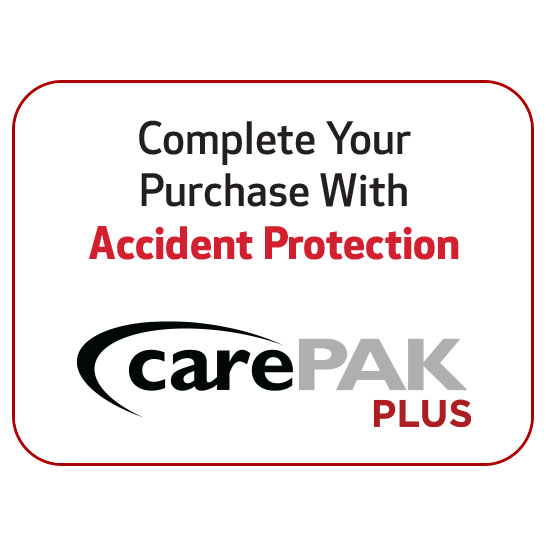 Type-A EOS cameras (E-TTL II/E-TTL autoflash)
Black
Overview
With its immense flexibility and numerous features, the Canon 430 EX III-RT Speedlite is a smart choice for every passionate photographer. It features a flash coverage that ranges from 24-105 mm for illuminating the subjects with immense perfection. It is essential when taking group photos, portraits, or individual pictures. The Speedlight's dot-matrix LCD comes with a crystal-clear Graphic User Interface (GUI), which makes it easier to change settings. You can tilt the Speedlight at a vertical angle between 0-90° and horizontal angles of up to 150° and 180° to the left and right respectively. Additionally, the 430 EX III-RT also features a series of wireless functions.
Product Reviews
There are no reviews for this product.
Specifications
Brand
Canon
Detailed Specifications
Custom Functions:
10 Functions

Custom Functions:

Programmable buttons on a camera that can be used for various custom functions.

AF Assist Beam:
Emission method switchable in Personal Functions between Intermittent flashes and Infrared AF-assist beam. Emitting small series of flashes is supported during viewfinder shooting, and Quick mode during Live View shooting or movie shooting.

AF Assist Beam:

A light source emitted either from a camera or external flash unit that helps a camera to obtain accurate autofocusing results in low-light conditions. The light will not impact the resulting exposure as it deactivates before the image is captured.

Compatible Cameras:
Type-A EOS cameras (E-TTL II/E-TTL autoflash)

Compatible Cameras:

This is the compatibility of a camera with a certain device or software.
Physical Specifications
Dimensions:
Approx. 2.78 x 4.48 x 3.87 in. (70.5 x 113.8 x 98.2 mm)

Dimensions:

The measurements of an object.

Weight:
Approx. 10.41 oz. (295 g)

Weight:

The physical weight of the item without packaging.

Color:
Black

Color:

The color of the item.
Flash Attributes
Angle of Coverage:
Effective flash range with EF 50mm f/1.4 lens at ISO 100. Normal Flash: Approx. 2.3-77.4 ft./0.7-23.6m; Quick Flash (at Guide No. 62.7 ft./19.1m): Approx. 2.3-44.6 ft./0.7-13.6m; High-speed Sync (at 1/250 sec. shutter speed): Approx. 2.3-42.0 ft./0.7-12.8m

Angle of Coverage:

Applies only to large format lenses. Angle of Coverage is the maximum area a lens can cover accurately.

Guide Number:
Supports a shooting angle of view with a lens focal length of 24-105mm. The maximum Guide No. is approximately 141.1 ft./43m at ISO 100 and 105mm flash coverage. When the extendable wide panel is pulled out, the flash coverage is 14mm.

Guide Number:

The number which indicates the effective power of a flash unit.

Flash Type:
On-Camera Flash

Flash Type:

This is the type of flash used to add more light to an image.

Recycle Time:
Normal flash: Approx. 0.1-3.5 sec., Quick flash: Approx. 0.1-2.5 sec.

Recycle Time:

The amount of time a camera or flash takes to reset the flash between shots. This is generally measured when the flash is being fired at maximum power.
In The Box
Canon Speedlite 430EX III-RT
Soft Case for Speedlite
Soft Case for Accessories
Stand
Color Filter SCF-E2
Bounce Adapter SBA-E2
Instruction Book
Instruction Manual CD
Warranty Card
You May Also Like
Film-Watch Batteries
Product #: GNB101

Our Price: $13.99
Duracell Batteries
Product #: DUB938

Our Price: $2.99
Battery Magazines & Accessories
Product #: DLC2001

Our Price: $6.99

Product #: DLCPCAA

Our Price: $11.25