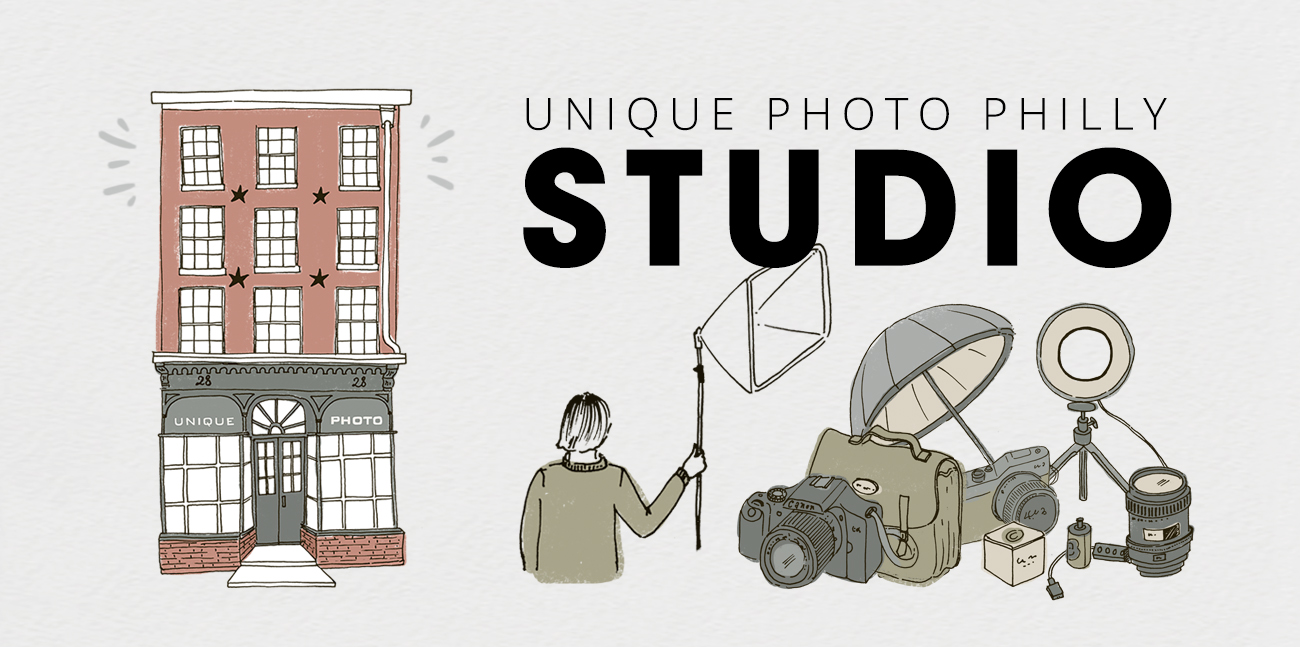 Studio Available for Rent
Approximately 18.66 FT x 33 FT FROM SKYLIGHT END TO WINDOWS
HOURLY | $75/Hour (2 Minimum)
HALF DAY | $250 for 4 Hours
FULL DAY | $450 for 8 Hours
To Rent & Questions:
Call us at (215) 608-2222 or email phillystudio@uniquephoto.com for more info and to discuss availability.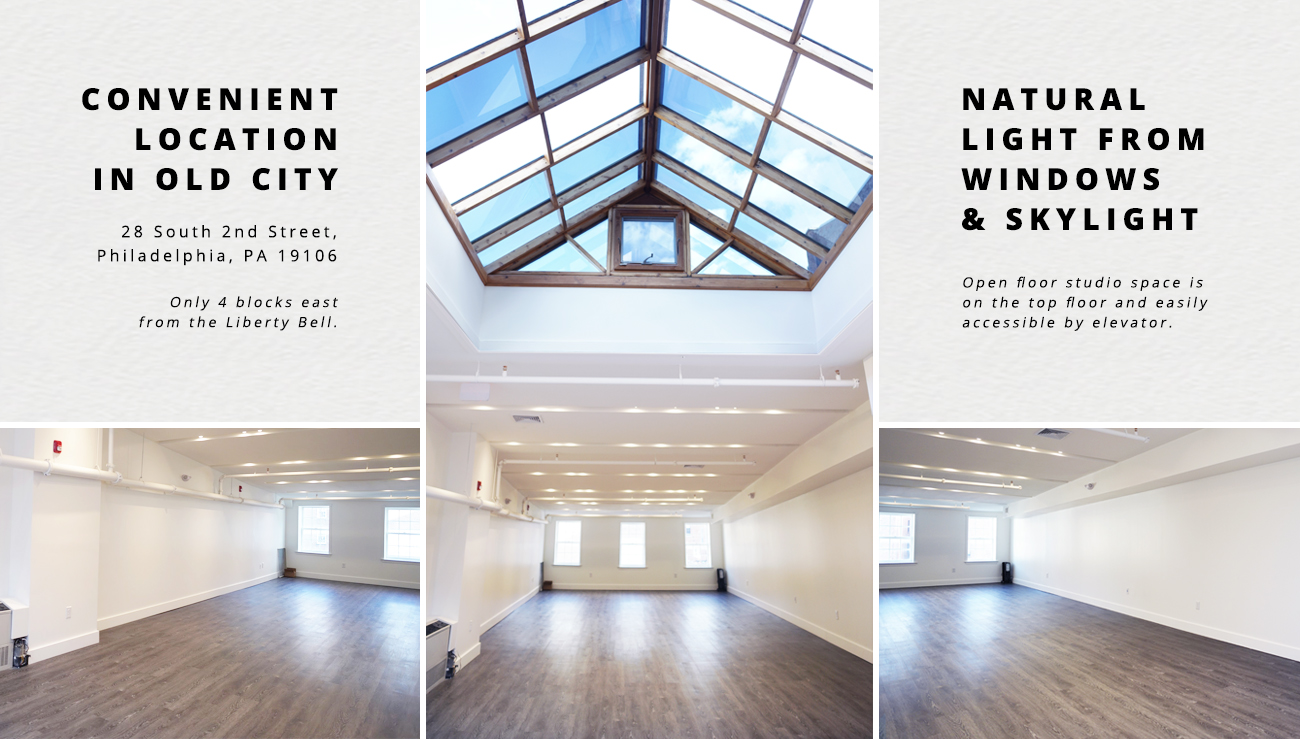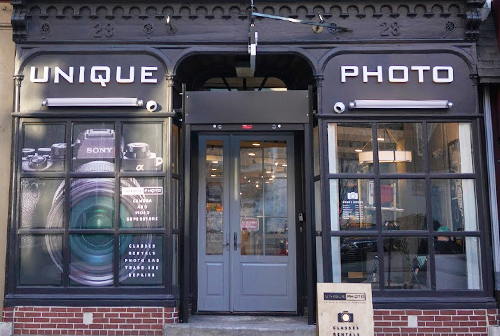 Unique Photo Philadelphia is conveniently located at 28 South 2nd Street in Old City and provides an exciting creative hub for photographers of all skill levels.

We're close to several historic sites (only 4 blocks east to the Liberty Bell!) and other photographically rich areas like Penn's Landing and Race Street Pier.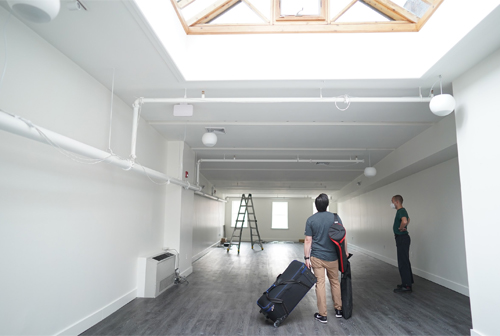 Our studio resides on the top floor and is accessible by the building elevator. It has white walls, gray flooring, and rows of overhead lights that you can turn on or off. The open floor space can accommodate several lighting setups and the windows and large skylight present at each "end" of the space are perfect for gorgeous natural light portraits.

A kitchen area (with a refrigerator and tables) is also available just one floor below.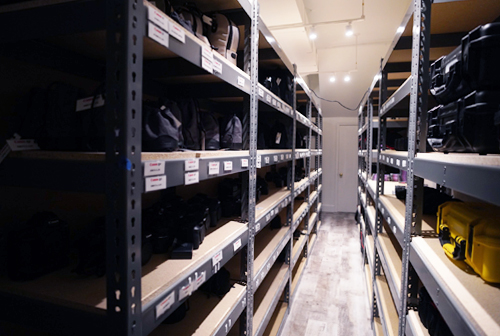 If you forget a certain item, don't want to lug in your studio gear from home, or just want to try something new... our Rental Department can help! In addition to cameras and lenses, we also have constant and strobe lights, modifiers, backdrops, and more available to rent for the day.

Rentals is only two floors below.