Canon XA50 Professional UHD 4K Camcorder
Product #:

CNV2153
Manufacturer #:

3669C002
UPC:

013803317114
Canon XA50 4K UHD Pro Camcorder
1.0-inch 4K UHD CMOS Image Sensor
DiG!C DV 6 Image Processor
15x Optical 4K UHD Zoom Lens with 5-Axis Optical Image Stabilization
3.0-inch Touch Panel LCD and 0.24-inch Electronic Viewfinder
Dual Pixel CMOS AF
4K UHD and Full HD Recording to Dual SD Card Slots
Advanced Full HD Image Quality
Slow and Fast Motion Recording
Improved Power Consumption and Recording Times
Flexible Audio Inputs with Linear PCM 4-channel Support
Compact and Lightweight Design with Detachable Handle
RC-V100 Remote Controller Support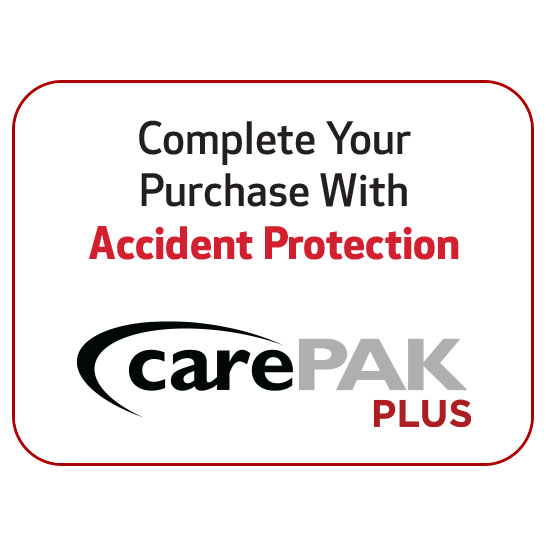 3.0"
SD/SDHC/SDXC Card (2 slots) (UHS-I standard supported)
Viewfinder Type:

0.24-inch TFT wide color LCD (Approx. 100% Field of View)
Effective Pixels:

Approx. 8.29 megapixels (3840 x 2160)
1.0-inch
4K:

4K Ultra High Definition
8.3-124.5mm (35mm equivalent 25.5-382.5mm)
f/2.8-4.5
Overview
The Canon XA50 4K UHD Pro Camcorder offers an outstanding 4K UHD image quality, as well as video features & functions, while sporting a compact and portable design. This camcorder is ideally suited for on-the-go Electronic News Gathering (ENG), and documentary production. Its 1.0" 4K UHD CMOS image sensor and DiG!C DV 6 Image Processor allow the XA50 to record in XF-AVC or MP4 formats to dual SD card slots. The camcorder is capable of capturing 4K UHD video at 30p, as well as slow motion recording up to 60fps in Full HD (30 fps in 4K UHD). Its 15x optical zoom lens maintains 4K UHD quality throughout the zoom range, while its Dual Pixel CMOS AF helps create fast & accurate autofocus. The camcorder features an HDMI 2.0 terminal with 4K UHD output support, & two XLR terminals with individual audio level control. The XA50's adjustable 3.0" touch panel LCD monitor & built-in 0.24-inch electronic viewfinder enhance usability. The detachable handle helps the camcorder to operate in a variety of shooting situations. The XA50 is designed to meet the needs of professionals, and offers a wide range of recording possibilities.

Optics & Focus:
The Canon XA50 4K UHD Pro Camcorder features a Genuine Canon15x Optical 4K UHD Zoom Lens that maintains 4K UHD quality throughout the entire zoom range, & offers a focal length range of 25.5 to 382.5mm (35mm film equivalent). When shooting in Full HD, you can reach up to 30x Advanced Zoom, which utilizes the XA50 camcorder's full 4K UHD sensor to extend the zoom range while maintaining image quality. The lens also features a 9-blade iris, which produces an artistic & beautiful out-of-focus, or "bokeh", effect. The 9 blades allow for natural circular blurring in out-of-focus areas, while also using an odd number of blades to help reduce flaring. The lens is designed with a 3-density ND filter, which allows the user to choose from three densities (ND 1/4, ND 1/16 and ND 1/64), or turn the feature off. Also featured is the "Wide Attachment", which offers a 0.8x wider angle of view that allows you to capture more of a scene. This feature is helpful when indoors or in tight spaces, to lend better perspective to your footage. The provided Tele Converter extends a 1.5x longer telephoto range for the XA50 camcorder's fixed lens, allowing distant subjects to be recorded with brilliant clarity.
Sensor & Screen:
The XA50 Professional Camcorder features a Canon 1.0" 4K UHD CMOS image sensor, which is capable of 4K UHD video recording at 60p, & slow motion recording up to 60fps in Full HD (30 fps in 4K UHD), making the XA50 a strong contender for professional productions, creative fields & more.

The camcorder features a 3.0" Touch Panel LCD, as well as a newly designed 0.24" Electronic Viewfinder (EVF). The Touch Panel LCD & EVF provide clarity of desired features, along with a number of menu options for controlling your settings. The Touch Panel LCD works with Canon's AF technologies for easy monitoring & one-finger tap-focusing. The EVF offers 45 degrees of tilt for more comfort of operation in a number of positions.
Image & Video:
The XA50 Camcorder incorporates Canon's DiG!C DV 6 Image Processor, which provides high image quality, advanced performance, & convenient operation. This processor provides the power & speed that allows features such as 4K UHD video acquisition, image stabilization, slow & fast motion recording to function. The camcorder's "Over Sampling HD Processing" feature allows for Full HD recording through the use of its 4K CMOS Sensor.
The XA50 camcorder also is designed with a 5-axis Optical Image Stabilization (IS) system. Standard, Dynamic & Powered are the three Image Stabilization modes that are featured in the XA50. In "Standard IS" mode, the stabilizing angle is made constant & separatte of the zoom magnification. In "Dynamic IS" mode, the stabilizing range is extended at the wide end of the focal length, allowing for stabilization when shooting while walking. "Powered IS" mode helps facilitate stabilization in the low frequency range at the tele end, & should be used solely for fixed-point shooting.

The XA50 Professional Camcorder can record to dual SD card slots in 4K UHD & Full HD resolutions. Multiple recording modes, resolutions and frame rates make the camcorder creatively flexible & adaptable to a wide range of fields from broadcasting to cinema. The camcorder's dual SD card slots allow for simultaneous or Relay Recording. Simultaneous recording allows you to record on both SD cards at the same time, so that you have a backup copy. Relay recording allows uninterrupted recording from one SD card to the next, once the first one is full.
Also supported is slow and fast motion recording. You can record in a different frame rate from playback for slow & fast motion effects. Slow motion recording of up to 60 fps (x0.4) in Full HD (30 fps in 4K UHD) is supported, allowing you to create an emotionally moving video.
Product Reviews
There are no reviews for this product.
Specifications
Brand
Canon
Image Sensor
Sensor Type:
CMOS

Sensor Type:

Describes the makeup, build, and technology of the sensor that is in the camera.
Display & Viewfinder
Screen Size:
3.0"

Screen Size:

The size of the screen listed by height and width.

Display Type:
LCD Screen

Display Type:

The type or brand of the screen.
Detailed Specifications
HDMI Terminal:
HDMI™ mini connector

HDMI Terminal:

This is a type of high quality video output on a camera.

USB Port:
mini-B receptacle and Hi-Speed USB, PTP class supported (output only)

USB Port:

This is a type of port used to connect a camera to a computer via a USB cable.

Total Pixels:
Approx. 13.4 megapixels (4268 x 3148)

Total Pixels:

The total amount of pixels. Describes the detail an image holds.

Compatible Media:
SD/SDHC/SDXC Card (2 slots) (UHS-I standard supported)

Compatible Media:

A storage medium that is compatible with your portable device, in a form that can easily be removed or accessed by a PC such as a type of memory card that is compatible with your camera.
Shutter
Max Shutter Speed:
1/2000

Max Shutter Speed:

The fastest amount of time a shutter can remain open. This is practical for stopping motion completely.
A/V Mode
Audio Recording:
MP4: MPEG-2 AAC-LC (16-bit 2CH)

Audio Recording:

Describes the camera's audio recording capability. Will describe the type of microphone and any additional XLR/miniphone jacks.
Physical Specifications
Dimensions:
Approx. 5.5 x 8.5 x 10.4 in. / 140 x 216 x 265mm including lens hood, Battery Pack BP-820, mic holder unit and handle unit

Dimensions:

The measurements of an object.

Weight:
Approx. 2.1 lbs. / 970g (body only, grip belt included)

Weight:

The physical weight of the item without packaging.
Viewfinder Specifications
Viewfinder Type:
0.24-inch TFT wide color LCD (Approx. 100% Field of View)
Imaging & Exposure Control
White Balance:
Auto, Preset, Color Temperature Settings

White Balance:

White Balance is the process of removing unrealistic color casts so that objects which appear white in person are rendered white in your photo.
Power System
Battery Type:
7.4V DC (Battery Pack)

Battery Type:

The type of battery for a device. Some cameras use single use alkaline while others use rechargeable lithium batteries.
Camera Attributes
Effective Pixels:
Approx. 8.29 megapixels (3840 x 2160)
Autofocus:
Dual Pixel CMOS AF, Contrast AF

Autofocus:

All digital cameras come equipped with an Autofocus, or AF Mode. While in Autofocus the camera automatically focuses on subjects based on the AF Area Mode the user has selected.

Image Sensor Size:
1.0-inch

Image Sensor Size:

Refers to the actual physical size of the imaging sensor in the camera. A sensor that has the same dimensions as a 35mm frame of film is considered to be "full" frame. Other smaller sensor sizes are described in terms relative to a "full" sized sensor. (e.g. an APS-C 1.5x crop sensor)
Video Resolution
4K:
4K Ultra High Definition
A/V Details
Frame Rate:
60p, 30p, 24p

Frame Rate:

The frame-rate is the frequency of images of a movie that are displayed every second. The higher frame rate a movie has the smoother objects move in the movie.

Recording Formats:
File Format: MP4
Lens Specification
Lens Min. Focus Distance:
10mm at wide end, 60cm across entire zooming range

Lens Min. Focus Distance:

The shortest distance that a lens can focus.

Focal Length:
8.3-124.5mm (35mm equivalent 25.5-382.5mm)

Focal Length:

Focal Length

Maximum Aperture:
f/2.8-4.5

Maximum Aperture:

How wide a lens can be opened.

Optical Zoom:
15x Zoom

Optical Zoom:

Optical Zoom
In The Box
XA50
Lens Hood (with Lens Barrier)
Battery Pack BP-820
Compact Power Adapter CA-570
Handle Unit
Mic Holder
Wireless Controller (WL-D89)
You May Also Like
Microphones
Product #: CNV4501

Our Price: $199.99
Video Camera Accessories
Product #: CNV4053

Our Price: $89.95
Hard Drives and Jump Drives
Product #: WSD1004

Our Price: $169.95