Used Contax II Rangefinder With 50mm F/2 Zeiss - Fair
Contax
Product #:

UIFCTFII50
Manufacturer #:

UIFCTFII50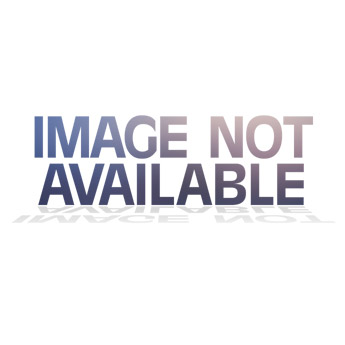 Contax II Rangefinder Camera
With Zeiss 50mm f/2 lens
For 35mm films
Fixed viewfinder
Distance meter
Focal plane shutter
Manual focus
Finder shoe
Shutter-delay button
Flexible wire release
Tripod bush
Overview
THIS IS A USED ITEM
IMAGES ARE FOR ILLUSTRATIVE PURPOSES ONLY
Condition: Fair
The Contax II Rangefinder Camera brings back the good old days of analog photography. This film camera comes with a 50mm f/2 Zeiss Lens whose optical construction is based on the Planar design for delivering high-resolution results with well-distributed illumination. This camera uses the Helios photoelectric exposure meter. A milled wheel is provided for measuring the distance between the subject and the camera. This rangefinder camera sports a distance-meter viewfinder combination for accurate focus on a subject. You may increase the focal plane shutter's speed to 1/1250th of a second. You may attach a flexible wire to the camera to take photos with long exposures.
Optics and Focus
This film camera from Contax comes with a 50mm f/2 Zeiss Lens that is ideal for point-and-shoot photography. A T* anti-reflective coating is applied on the lens elements for eliminating the issues of flare and ghosting. This lens is made with 6 elements in 4 groups, and features a 10-blade diaphragm that efficiently produces a smooth, rounded bokeh in the image background. This Zeiss lens can capture crystal clear photos of objects from as close as 70 cm. Moreover, the distance meter-viewfinder combination in the camera ensures accurate focusing. This film camera has a focal plane shutter that can operate at a maximum speed of 1/1250th of a second.
Sensor and Screen
This Contax camera comes with a fixed viewfinder that has an eyepiece, which lets you comfortably view the scene or subject at hand.
Image and Video
This Contax rangefinder camera captures photos on a 35mm film. A total of 36 exposures can be created with one film roll.
Other Features
The Contax II Rangefinder features a shutter-release-delay button that lets you set a buffer of up to 10 seconds before the shutter is released. Commonly known as the self-timer, this feature comes in handy for those group photographs that you wouldn't want to miss being a part of. This camera can be teamed up with other special finders, thanks to the integrated top shoe. The flexible wire release that is screwed into the shutter button helps in capturing pictures with long exposures. For long-hour shoots, you may mount this camera on a tripod. You may loop in a neck strap through the metal eyelets of this camera for conveniently moving around while taking intermittent shots.
Product Reviews
There are no reviews for this product.
Specifications
Shutter
Self Timer:
Yes

Self Timer:

Allows a delay between pressing the shutter release button and the actual firing of the shutter. Commonly used to give photographers time to put themselves in the shot and to take photos without having to physically have their hands on the camera during exposure.
Used Condition
Used Condition:
Fair Condition

Used Condition:

View information on Used Condition status definitions - https://www.uniquephoto.com/returns#usedinfo Indicates level of item use. Excellent - Shows almost no signs of prior use. 90-95% of the item's original condition. Good - Small amount of cosmetic wear and some blemishes from regular use. 80-90% of the item's original condition. Fair - Shows cosmetic wear and marks from being used. 70-80% of the item's original condition.

Fair Condition:
Shows cosmetic wear & marks from regular use

Fair Condition:

Equipment rated as "Fair" will show cosmetic wear and marks from being used. "Fair" equipment is considered to be in 70-80% of the condition it came in originally. However the equipment is still in full good working order. Cameras may have dents, dings, and/or scratches. Rubber grips may show heavy signs of use and/or reattachment. Lenses in "Fair" condition may have cosmetic wear on the lens housing. Glass elements may have cleaning marks, small scratches, or dust, but not enough to impact image quality. Zoom and focusing rings on lenses rated as "Fair" will have signs of use and/or oxidation.
Film Specifications
Film Type:
35mm

Film Type:

Refers to the development process by which the particular film uses. The most common are black and white, color negative (C-41), and color reversal (E-6)
Focusing Control
Focus Modes:
Manual

Focus Modes:

The types of focus modes an item has.
Camera Attributes
Camera Type:
Rangefinder

Camera Type:

The type of camera. Examples: SLR, point and shoot, mirrorless.
Lens
Focal Length:
50mm

Focal Length:

The distance between the film and the optical center of the lens when the lens is focused on infinity.
Lens Specification
Lens Min. Focus Distance:
2.3' (70 cm)

Lens Min. Focus Distance:

The shortest distance that a lens can focus.

Lens Filter Size:
43mm

Lens Filter Size:

The size of the filter that fits the lens.

Dimensions:
2 x 2.7" (52 x 68 mm)
Minimum Aperture:
f/22

Minimum Aperture:

How wide a lens can be opened.

Elements / Groups:
6 / 4

Elements / Groups:

The individual pieces of glass that form the overall optical construction. Most lenses have between four and eleven elements to bend the light rays to ensure a perfectly formed image appears on the light sensitive surface, such as a film or CCD. The elements are arranged in groups and may be seen in specification sheets as, for example, 6 elements in 4 groups. That configuration may have two single elements and the other four grouped in pairs.

Weight:
8.1 oz (230 g)
Angle of View (diagonal):
47°

Angle of View (diagonal):

Area of a scene that a lens covers or sees. Determined by the focal length of the lens

Maximum Aperture:
f/2

Maximum Aperture:

How wide a lens can be opened.

Mount Type:
Leica M

Mount Type:

This is the mount type for the lens to attach to the camera body.
In The Box
Used Contax II Rangefinder With 50MM F/2 Zeiss