Canon SELPHY CP1300 Compact Photo Printer - Black
Canon
Product #:

CND5975
Manufacturer #:

2234C001
UPC:

013803290493
Canon Selphy CP1300 Compact Photo Printer
For smartphones, tablets, and PCs
Dye-sublimation technology
Prints 4×6-inch postcard in 47 seconds
Prints 2.1×3.4-inch postcard in 39 seconds
300×300 dpi resolution
Tilting LCD
USB, WiFi, and SD card slot
PictBridge, Apple AirPrint, & Canon PRINT mobile app
Color: Black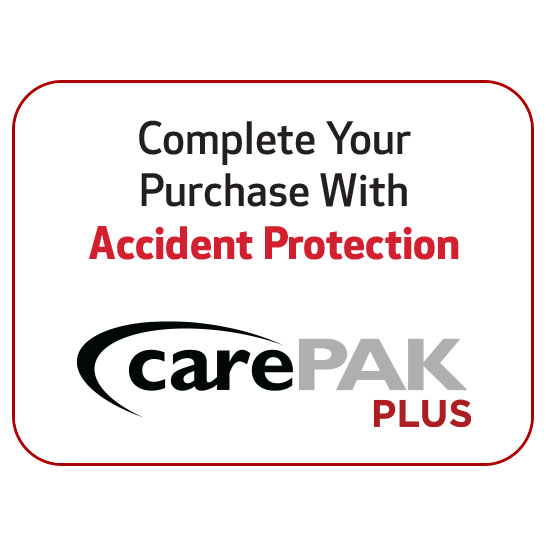 3.2" (8.1 cm)
300 x 300 dpi
47 seconds for 4 x 6" (10.2 x 15.2 cm); 39 seconds for 2.1 x 3.4" (5.3 x 8.6 cm)
On Display at Fairfield, NJ Store

Superstore - Fairfield, NJ 123 US Hwy 46 (West) Fairfield

,

NJ

,

USA 07004

(973) 377-2007

Store Hours

M-F: 10am - 7pm EST

Sat: 10am - 6pm EST

Sun: 11am - 5pm EST
Overview
Print photos and digital artwork in 300×300 dpi resolution by using the Canon Selphy CP1300 Compact Photo Printer. Its inbuilt WiFi allows you to connect it to smartphones, tablets, and PCs. It supports options like Apple AirPrint, Canon PRINT mobile app, and wireless PictBridge for its printing tasks. There is also the option of inserting an SD, SDHC, or SDXC card, and, with the help of an adapter, miniSD, miniSDHC, microSD, microSDHC, and microSDXC cards for direct printing. Its dye-sublimation technology generates prints with a 256-bit color depth that last for 100 years if stored well. The printer takes just 47 seconds to print a 4×6-inch postcard and 39 seconds for a 2.1×3.4-inch card. It can take up to 18 sheets in its cassette. You may make required changes in images on the tilting LCD before printing. The intuitive control buttons make it easy to operate the Canon Selphy CP1300 printer.
Product Reviews
There are no reviews for this product.
Specifications
Brand
Canon
Display Specifications
Screen Size:
3.2" (8.1 cm)

Screen Size:

The size of the screen listed by height and width.

Display Type:
Tilting LCD Buttons

Display Type:

The type or brand of the screen.
Detailed Specifications
PC Interface:
USB 2.0, Wi-Fi

PC Interface:

This is software used to tether a camera to a computer interface. It is often used in a studio atmosphere as a better way to preview images.
Printing Method Data
Printer Technology:
Dye sublimation / thermal transfer

Printer Technology:

The type of printer technology.

Maximum Resolution:
300 x 300 dpi

Maximum Resolution:

The maximum size of a print with optimum quality.
Physical Specifications
Dimensions:
7.1 x 5.4 x 2.5" (18 x 13.7 x 6.4 cm)

Dimensions:

The measurements of an object.

Weight:
1.9 lb (0.9 kg)

Weight:

The physical weight of the item without packaging.

Color:
Black

Color:

The color of the item.
Interface
Direct Print Capable:
USB, Wireless PictBridge, SD card slot

Direct Print Capable:

Allows camera to connect directly with a compatible photo printer and make prints without the need of a computer.
Paper Handling
Paper Capacity / Feed:
18 sheets

Paper Capacity / Feed:

Maximum amount of paper a printer can hold.

Print Speed:
47 seconds for 4 x 6" (10.2 x 15.2 cm); 39 seconds for 2.1 x 3.4" (5.3 x 8.6 cm)

Print Speed:

The average print speed of a paper.
Scanner Specifications
Power Source:
AC adapter, Optional battery pack

Power Source:

Type of power source that is needed for a device.

OS Compatability:
Windows, macOS/OS X, iOS, Android, Windows 10 Mobile, Amazon Fire

OS Compatability:

The compatible operating systems that a scanner can run on.
Scanner Data
Color Depth:
256 levels per color

Color Depth:

Color or bit depth is the amount of information of the item being scanned; the higher the bit depth, the more colors get used and the better looking your scan will be. Grayscale images are 8-bit images, with 256 levels of gray. Color images scanned with a 24-bit scanner will have nearly 17 million colors; 36-bit scanners will give you more than 68 billion colors.
In The Box
Canon SELPHY CP1300 Compact Photo Printer - Black
PCP-CP400 Postcard Size Paper Cassette (4 x 6")
Compact Power Adapter
Sample Ink & Paper Set (5 Sheets)
You May Also Like
Product #: CND0749C001

Our Price: $89.99
Miscellaneous Accessories
Product #: CND6202B001

Our Price: $12.00
Inks
Product #: CND7004

Our Price: $27.95