Canon REALiS WUX6010 Multimedia Projector
Canon
Product #:

CNO0867C002
Manufacturer #:

0867C002
UPC:

013803261844
Canon REALiS WUX6010 Multimedia Projector
With remote control
Maximum illumination of 6000 lumens
Dynamic contrast ratio of 2000:1
LCOS technology with AISYS enhancement
4-point keystone correction
HDBaseT connectivity
Built-in speaker
Network Multi Projection
Power management settings
2 AA batteries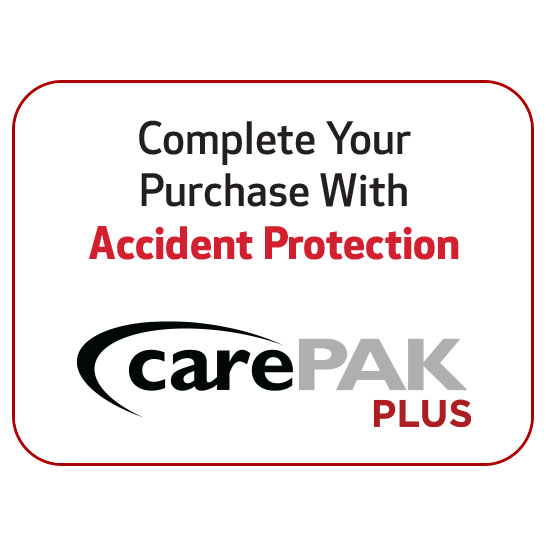 Overview
Whether projecting for a classroom or audience, the Canon REALiS WUX6010 Multimedia Projector delivers a high-quality performance every time. It accepts DVI-I, HDMI, VGA, and HDBaseT inputs from video sources. You may plug in an analog output for an external speaker. The projector provides imagery with a maximum brightness of 6000 lumens and a contrast ratio of 2000:1. It projects the image at the native resolution of 1920×1200. The LCOS technology with AISYS enhancement ensures uniform results having high-quality luminance. Furthermore, the advanced image processor lets you adjust the picture by providing various color enhancement options. With the HDBaseT connectivity, the projector can transmit uncompressed videos and sound over LAN up to a maximum distance of 328.1 feet. Other features like motorizes lens shift, 4-point keystone correction, lens position memory, split screen, and more allow you to attain maximum output from the projector. The Network Multi Projection can be used to project imagery from one or more computers. You may use the projector with the Crestron Roomview or AMX Device Discovery. The air filter and lamp are replaceable to maintain the functionality of the projector.
Product Reviews
There are no reviews for this product.
Specifications
Brand
Canon
Display & Viewfinder
Display Type:
3-Chip 0.7" LCoS

Display Type:

The type or brand of the screen.
Detailed Specifications
Type of Outputs:
1 x 1/8" (3.5 mm) Mini Audio (Output)

Type of Outputs:

The available outputs for video and audio on a camera.

Maximum Input Power:
120 to 240 VAC, 50 / 60 Hz

Maximum Input Power:

The maximum RF signal input level that is non-destructive to the operation of the equipment.

Max. Power Consumption:
Medium Brightness: 465 W; Low Brightness: 370 W; Standby Mode (Lamp Off): 2 W; Standby Mode (Lamp Off): 0.3 W

Max. Power Consumption:

Maximum power consumption that a scanner uses.

Type of Input Connector:
1 x DVI-I Video (Input); 1 x HDMI Audio/Video (Input); 1 x VGA (DE-15) Video (Input); 2 x 1/8" (3.5 mm) Mini Audio (Input); 1 x 1/8" (3.5 mm) Mini Remote (Input); 1 x RS-232C (Unspecified Connector) Control (Input); 1 x USB Type-A Female (Input); 1 x Ethernet (RJ45) LAN (Input); 1 x HDBaseT (RJ45) Audio/Video (Input)

Type of Input Connector:

This is the type of input connector.
Physical Specifications
Dimensions:
14.9 x 6.6 x 16.9" (37.8 x 16.8 x 42.9cm) Including protrusions

Dimensions:

The measurements of an object.

Weight:
18.73 lb (8.50kg)

Weight:

The physical weight of the item without packaging.

Color:
White

Color:

The color of the item.
Paper Handling
Brightness:
6000 Lumens; 4660 Lumens

Brightness:

Paper brightness affects the images printed on the paper, especially the vibrancy of the colors. The brightness of a piece of paper is typically expressed on a scale of 1 to 100 with 100 being the brightest. The multipurpose bond paper used in copy machines and desktop printers generally has a paper brightness in the 80s. Photo papers are normally in the mid to high 90s.
Scanner Specifications
Light Source:
Lamp (1 x NSHA)

Light Source:

Light source that is used for a scanner.
Camera Attributes
Aspect Ratio:
Native: 16:10
Scanner Data
Scan Size:
Horizontal: 27 - 75 kHz; Vertical: 24 - 60 Hz

Scan Size:

The size an image is scanned.
Image Display
Contrast Ratio:
2000:1

Contrast Ratio:

Measure of a display system.
In The Box
Canon REALiS WUX6010 Multimedia Projector
Lens Cap
VGA to VGA Cable
Remote Control
2 x AA Batteries for Remote
Power Cord