Canon REALiS WUX6010 D RS-IL01ST Standard Lens Kit
Canon
Product #:

CNO0867C011
Manufacturer #:

0867C011
UPC:

660685150607
Canon REALiS WUX6010 D RS-IL01ST Standard Lens Kit
With RS-IL01ST 1.5× zoom lens
Maximum illumination of 6000 lumens
Dynamic contrast ratio of 2000:1
LCOS technology with AISYS enhancement
DICOM simulation mode
4-point keystone correction
DVI-I, HDMI, VGA, & HDBaseT inputs
Built-in speaker
Network Multi Projection
Power management settings
2 AA batteries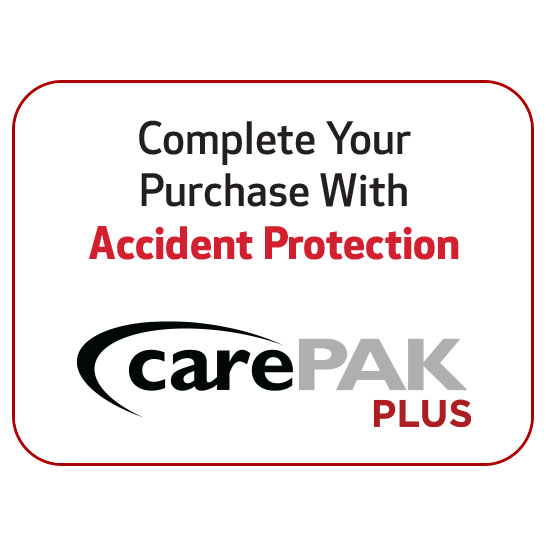 40 to 600" (101.6 to 1524.0 cm)
White
Overview
The Canon REALiS WUX6010 D RS-IL01ST Standard Lens Kit is a team of a Canon REALiS WUX6010 D DICOM Simulation Medical Imaging Projector and a 1.5× zoom lens. It delivers a maximum brightness of up to 6000 lumens and a dynamic contrast ratio of 2000:1. Use the DICOM mode to see simulated results of devices that are compliant with the Digital Imaging and Communications in the Medicine field. The native resolution of 1920×1200 ensures a clear view. The AISYS optical engine enhances the contrast to contribute to the LCOS technology. With the 4-point keystone correction, you can adjust each corner individually to project an accurate image on the screen. The HDBaseT connectivity allows transmission of control signals and pictures on a LAN network. You can output the signal from more than one device by using the network multi-projection. You may also link up to 12 projectors to broadcast a single image. The projector comes with different power management options for controlling the energy consumption by the projector. You can easily take out the lamp and filter from the project when it is mounted on the ceiling.
Product Reviews
There are no reviews for this product.
Specifications
Brand
Canon
Display & Viewfinder
Screen Size:
40 to 600" (101.6 to 1524.0 cm)

Screen Size:

The size of the screen listed by height and width.

Display Type:
3-Chip 0.7" LCoS

Display Type:

The type or brand of the screen.
Detailed Specifications
Type of Outputs:
1 x 1/8" (3.5 mm) Mini Audio (Output)

Type of Outputs:

The available outputs for video and audio on a camera.

Max. Power Consumption:
Medium Brightness: 465 W; Low Brightness: 370 W; Standby Mode (Lamp Off): 2 W; Standby Mode (Lamp Off): 0.3 W

Max. Power Consumption:

Maximum power consumption that a scanner uses.

Type of Input Connector:
1 x DVI-I Video (Input); 1 x HDMI Audio/Video (Input); 1 x VGA (DE-15) Video (Input); 2 x 1/8" (3.5 mm) Mini Audio (Input); 1 x 1/8" (3.5 mm) Mini Remote (Input); 1 x RS-232C (Unspecified Connector) Control (Input); 1 x USB Type-A Female (Input); 1 x Ethernet (RJ45) LAN (Input); 1 x HDBaseT (RJ45) Audio/Video (Input)

Type of Input Connector:

This is the type of input connector.

Type of Input Connector:
120 to 240 VAC, 50 / 60 Hz

Type of Input Connector:

This is the type of input connector.
Physical Specifications
Dimensions:
14.9 x 6.6 x 16.9" (37.8 x 16.8 x 42.9cm) Including protrusions

Dimensions:

The measurements of an object.

Weight:
18.73 lb (8.50kg)

Weight:

The physical weight of the item without packaging.

Color:
White

Color:

The color of the item.
Scanner Specifications
Light Source:
Lamp (1 x NSHA)

Light Source:

Light source that is used for a scanner.
Detailed Specs
Other Resolutions:
WUXGA; UXGA; WSXGA+; SXGA+; WXGA+; FWXGA; WXGA; SXGA; XGA; SVGA
Camera Attributes
Aspect Ratio:
Native: 16:10
Lens
Focal Length:
23.0 to 34.5mm

Focal Length:

The distance between the film and the optical center of the lens when the lens is focused on infinity.
Scanner Data
Scan Size:
Horizontal: 27 - 75 kHz; Vertical: 24 - 60 Hz

Scan Size:

The size an image is scanned.
Image Display
Contrast Ratio:
2000:1

Contrast Ratio:

Measure of a display system.

Projector Brightness:
6000 Lumens; 4660 Lumens

Projector Brightness:

This is the maximum brightness for a projector usually measured in Lumens. 2000 Lumens is considered good for small and portable projectors while 4500 Lumens is considered super bright and practical for large venues.
Lens Specification
Throw Ratio:
1.49 to 2.24:1
Lens Type:
1.5x Power zoom

Lens Type:

This is the type of lens.

Lens Shift:
Vertical: 15 to 55%; Horizontal: ±10%

Lens Shift:

Allows the lens to move.
In The Box
Canon REALiS WUX6010 D RS-IL01ST Standard Lens Kit
Lens Cap
VGA to VGA Cable
Remote Control
2 x AA Batteries for Remote
Power Cord
You May Also Like
Product #: KUP1743

Our Price: $178.95
Projector Screens & Accessories
Cables and Connectors
Product #: CND981200

Our Price: $54.00