Canon REALiS WUX450 Medical Education and Training Projector (White)
Product #:

CNO8264B010
Manufacturer #:

8264B010
- WUXGA (1920 x 1200) resolution
- DICOM Simulation Mode
- View monochrome digital X-rays, CAT Scans, and MRI's
- 4500 lumens
- 2000:1 contrast ratio
- Lightweight and compact design
- Advanced AISYS technology
- 4-Corner keystone correction
- Fixed F-Stop of f2.8
- 12,000 hour long-life filter
- Built-in speaker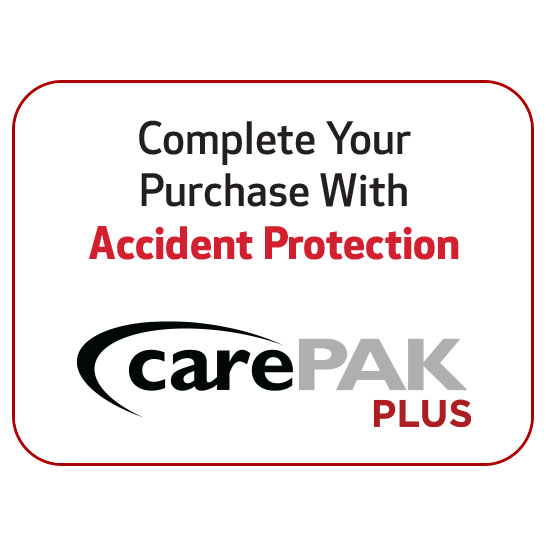 White
0.71" LCOS Reflective LCD panels x 3
Projector Display System:

This is the type of projection used by a projector. Common projection types are LCD, DLP, and CRT.
View All Attribute Definitions
Overview
The REALiS WUX450 D Pro AV Compact Installation LCOS Projector features high performance WUXGA (1920 x 1200) resolution and a lightweight (13 lbs), compact (13.3" x 4.6" x 16.9") design. The DICOM Simulation Mode allows for the viewing of monochrome digital X-Rays, CAT Scans and MRI's with accurate grayscale rendition and precise detail. For use in medical training, this simulation mode provides the accuracy and consistency which complies with the Digital Imaging and Communications in Medicine (DICOM) Part 14 standard.

With an output of 4500 lumens, 2000:1 contrast ratio and advanced AISYS technology, it delivers outstanding color richness and image brightness and clarity while taking up less space than would be expected by a projector with such powerful performance. This projector is feature packed for outstanding performance with 4-corner keystone correction, generous lens shift, and controls enabling exacting calibration. The projector lens utilizes Canon's expertise in lens technology, featuring a fixed F-Stop of f2.8, making possible virtually no brightness loss throughout the zoom range, helping to maximize performance with installation flexibility.

You will have more flexibility in installation as well, thanks to its small footprint, light weight and true versatility your choice of mounting, whether horizontal, vertical or on the ceiling. It is possible to create multi-projector arrays by stacking two REALiS WUX450 D projectors thanks to the flat top and bottom design. A 12,000 hour long-life filter makes maintenance easier than ever, while network management and streaming content capability seamlessly integrates the REALiS WUX450 D into your technical infrastructure.

A host of multimedia functions including memory device support, JPEG support and a built-in speaker makes the WUX450 D the perfect partner for all your presentation sources. For corporate, educational, fine arts and marketing applications, the convenience, power, capability and advanced technology of the WUX450 D can achieve results far beyond expectations.
Product Reviews
There are no reviews for this product.
Specifications
Brand
Canon
Detailed Specifications
Lamp Type:
250W NSH (AC)

Lamp Type:

Type of light such as Filament lamps: Incandescent, Halogen, Halogen-IR; Discharge Lamps: Fluorescent, HID (High Intensity Discharge); HID Lamps: Mercury, HPS (High Pressure Sodium), MH (Metal Halide) and CMH (Ceramic Metal Halide); LED lamps

High and/or Low Voltage Power:
AC 100 ~ 240V, 50/60Hz

High and/or Low Voltage Power:

This is the maximum or minimum voltage required to power a device.

Mounting:
Ceiling / Rear / Rear-Ceiling / Upward / Downward

Mounting:

This is the mounting options for a device. Cameras are often mounted on a tripod, but there are other mounts to connect video cameras to bikes, cars, and other places.

Speaker:
Built-in, 5W (Mono)

Speaker:

This is a speaker used for audio playback on a camera or camcorder.

Max. Power Consumption:
365W (Normal) / 295W (Power Saver) / 1.0W (Standby) / 0.35W (Standby with LAN off)

Max. Power Consumption:

Maximum power consumption that a scanner uses.

Battery Life:
3000 hours / 4000 hours (Economy Mode)

Battery Life:

The amount of time a battery stays charged.
Shutter
Remote Control:
Wireless Infrared (Front / Back Wired Remore Control Connection)

Remote Control:

An external device that can be used to activate the shutter in a camera so no physical contact with the camera is necessary. There are both wired and wireless remote controls for various applications.
Physical Specifications
Dimensions:
13.3 x 4.6 x 16.9 in. (without lens, including protruding parts)

Dimensions:

The measurements of an object.

Weight:
13.0 lbs. without lens

Weight:

The physical weight of the item without packaging.

Color:
White

Color:

The color of the item.
Camera Attributes
Aspect Ratio:
16:10
Image Display
Projector Display System:
0.71" LCOS Reflective LCD panels x 3

Projector Display System:

This is the type of projection used by a projector. Common projection types are LCD, DLP, and CRT.

Contrast Ratio:
2000:1

Contrast Ratio:

Measure of a display system.

Projector Image Size:
WUXGA (1920 x 1200)

Projector Image Size:

This is the maximum size a projector is recommended to display.

Projector Brightness:
4500 Lumens / 3460 (Power Save Mode)

Projector Brightness:

This is the maximum brightness for a projector usually measured in Lumens. 2000 Lumens is considered good for small and portable projectors while 4500 Lumens is considered super bright and practical for large venues.
In The Box
- Canon REALiS WUX450 DICOM Simulation Medical Imaging Projector
- Projector
- Remote Contoroller
- AAA MN Battery
- AC Code
- PC Connection Cable
- Lens Cap
- Box with UPC Code
- Warranty Card
- Instruction Book (CD-ROM)
- Important Information (Book)