Canon PowerShot SX740 HS Digital Camera - Black
Canon
Product #:

CND2765
Manufacturer #:

2955C001
UPC:

013803306309
Canon PowerShot SX740 HS Digital Camera
With 40× optical zoom lens
20.3 MP CMOS sensor
DIGIC 8 image processor
3.0-inch, 180° tilting LCD
Continuous shooting at 10 fps
UHD 4K recording with 4K time-lapse
TTL autofocus
Built-in Wi-Fi and Bluetooth
Feature Assistant
NB-13L Li-ion battery pack
Color: Black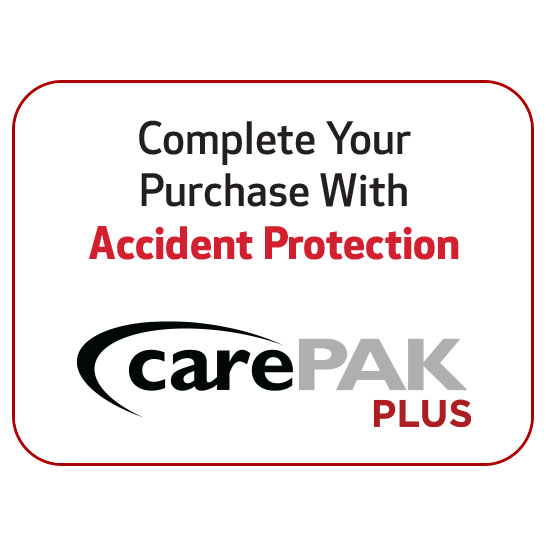 Overview
The Canon PowerShot SX740 HS Digital Camera houses 4K imaging capabilities that elevate the causal photography experience to the next level. With the front integrated lens, you can capture images at a wide-angle as well as close-up. The combined force of the 20.3 MP CMOS sensor and DIGIC 8 image processor delivers high-resolution stills and maintains the image detail in overexposed areas. The camera offers high-speed continuous shooting of 7.4 fps that ideal for capturing a fast-paced moment. Use the tilting design of the 3.0-inch LCD to your advantage for taking low angle shots or selfies. The built-in Wi-Fi and Bluetooth allows you to share images with your smartphone and remote control the camera, respectively. When you turn on the camera for the first time, the Feature Assistant springs into action to guide you through different camera functions and menus.
Optics and Focus
The built-in lens of this Canon camera offers a 35mm-equivalent focal range of 24–960mm. You can adjust the lens aperture from f/3.3 to f/6.9. The light metering methods of the camera include evaluative, center-weighted average, and spot. You can alter the exposure compensation of ±3 EV in 1/3-stop increments. The camera offers a minimum focusing distance of 1.02 cm on wide and 2.01 m on telephoto settings. With the Zoom Framing Assistant, you can easily track subjects when they go out of frame. The wide ISO range of 100–3200 allows shooting dim conditions.
Sensor and Screen
The camera sports a 20.3 MP CMOS sensor offers crystal clear image quality with vibrant colors. You can tilt the rear 3.0-inch LCD to take low angle shots or rotate it 180° for clicking selfies. The LCD monitor provides 922K-dot resolution live view of the scene. With the 100% screen coverage, the LCD allows you to frame the shot accurately without any parallax.
Image and Video
The PowerShot SX740 HS digital camera provides the highest resolution of 5184×2912 pixels in JPEG format. You can record videos in UHD 4K at 30 fps, or choose the Full HD option for shooting videos at 60 fps. The camera features the continuous shooting mode that takes burst shots at 7.4 fps, and 10 fps with the AF lock enabled. You may also shoot time-lapse imagery in 4K. The camera lets you crop a snapshot from the 4K video at any moment. All these features are supported by the DIGIC 8 image processor. It has an Auto Lighting Optimizer that adjusts the blown-out parts of the image to maintain the overall color detail.
Other Features
The integrated Wi-Fi allows you to transfer photos to smart devices via the Canon Camera Connect app. Moreover, the Bluetooth connectivity makes it easy to remote control the camera and tag the location of your smartphone to the photos. With the Image Transfer Utility 2 software, the camera automatically sends photos and videos to your PC when it is connected via the Wi-Fi network. The built-in flash comes in handy when capturing pictures in low light. An NB-13L Li-ion battery pack and CB-2LH battery charger is included in the box along with the camera.
Product Reviews
There are no reviews for this product.
Specifications
Brand
Canon
Image Sensor
Sensor Type:
CMOS

Sensor Type:

Describes the makeup, build, and technology of the sensor that is in the camera.
Display & Viewfinder
Screen Size:
3"

Screen Size:

The size of the screen listed by height and width.

Display Type:
TFT Color LCD with wide viewing angle (4:3)

Display Type:

The type or brand of the screen.

Monitor Resolution:
922,000 dots

Monitor Resolution:

A measurement of the LCD Monitor's resolution not by width by height, but rather the total amount of dots.
Detailed Specifications
ISO Range:
Auto: ISO 100–800; P: ISO 100–3200

ISO Range:

Refers to the lowest and highest ISO sensitivity options the user has with a particular camera. (e.g. The Canon 5D Mark III has an ISO Range of 100-25,600)

Total Pixels:
Approx. 21.1 Megapixels

Total Pixels:

The total amount of pixels. Describes the detail an image holds.

Coverage:
100%

Coverage:

This is the maximum viewing area through a camera's viewfinder.

Compatible Media:
SD/SDHC/SDXC and UHS-I Memory Cards

Compatible Media:

A storage medium that is compatible with your portable device, in a form that can easily be removed or accessed by a PC such as a type of memory card that is compatible with your camera.

Megapixels:
20.3 Megapixel

Megapixels:

A megapixel is one million pixels. It is commonly used to describe the resolution of digital cameras. For example, a 7.2 megapixel camera is capable of capturing roughly 7,200,000 pixels. The higher the megapixel number, the more detail the camera can capture. Therefore, the megapixel count is a significant specification to look for when buying a digital camera.
Shutter
Shutter Speeds:
1–1/3200 sec.; 15–1/3200 sec. (in all shooting modes)

Shutter Speeds:

The amount of time the shutter stay open for exposure. Measured in fractions of seconds.

Self Timer:
Off / 2 sec. / 10 sec. / Custom

Self Timer:

Allows a delay between pressing the shutter release button and the actual firing of the shutter. Commonly used to give photographers time to put themselves in the shot and to take photos without having to physically have their hands on the camera during exposure.
Control Specifications
Exposure Compensation:
±3 stops in 1/3-stop increments

Exposure Compensation:

Refers to the option for the user to override the internal light meter in the camera to either OVER or UNDER expose based on middle/18% gray. This is especially useful when photographing either extremely white/bright scenes or when in very dark/dimly lit scenarios.
A/V Mode
Video Resolution:
4K 3840 x 2160: 29.97 fps; Full HD 1920 x 1080: 59.94 fps, 29.97 fps; HD 1280 x 720: 59.94 fps

Video Resolution:

The measurement in height x width of a captured video file. Common sizes are VGA, 720p, and 1080p.
Physical Specifications
Dimensions:
Approx. 4.33 x 2.51 x 1.57 in. (110.1 x 63.8 x 39.9mm)

Dimensions:

The measurements of an object.

Weight:
Approx. 9.7 oz. (275g) (Body only)

Weight:

The physical weight of the item without packaging.

Color:
Black

Color:

The color of the item.
Flash Attributes
Built-in Flash:
Auto, On, Slow Synchro, Off

Built-in Flash:

A flash that is embedded or part of the camera. Built-in flashes are found in both DSLR and Point & Shoot cameras. Although practical because of their small size and ease of use, built-in flashes are often ineffective and/or unflattering as a main source of light.

Metering System:
Evaluative, Center Weighted Average, Spot

Metering System:

The metering system measures the amount of light in a scene. It calculates the best exposure values based on the amount of light.
Imaging & Exposure Control
White Balance:
Auto, Daylight, Shade, Cloudy, Tungsten Light, White Fluorescent Light, Custom, WB Correction

White Balance:

White Balance is the process of removing unrealistic color casts so that objects which appear white in person are rendered white in your photo.
Power System
Continuous Shooting Speed:
High-speed Continuous Shooting in One-Shot AF mode: Approx. 10.0 shots/sec.; Low-speed Continuous Shooting in One-Shot AF mode: Approx. 4.0 shots/sec.; High-speed Continuous Shooting in Servo AF mode: Approx. 7.4 shots/sec.; Low-speed Continuous Shooting in Servo AF mode: Approx. 4.0 shots/sec.

Continuous Shooting Speed:

Refers to the number of frames that can be captured per second (fps = frames per second).
Recording Data
Image Formats:
Design rule for Camera File system (DCF) compliant; DPOF (Version 1.1) compatible

Image Formats:

The types of files that a particular camera produces. All cameras output JPEG images, but some of the more sophisticated models will shoot in RAW mode. RAW Image Formats will vary based on manufacturer.
Detailed Specs
Power Supply:
Battery Pack NB-13L

Power Supply:

A device that supplies electric power.
Camera Attributes
Autofocus:
TTL Autofocus

Autofocus:

All digital cameras come equipped with an Autofocus, or AF Mode. While in Autofocus the camera automatically focuses on subjects based on the AF Area Mode the user has selected.
Lens
Focusing Range:
Auto: 0.4 in. (1cm) – infinity (W), 6.6 ft. (2.0m) – infinity (T); Normal: 2.0 in. (5cm) – infinity (W), 6.6 ft. (2.0m) – infinity (T); Macro: 0.4 in. – 1.6 ft. (1–50cm) (W)

Focusing Range:

The range a camera is able to focus on for a certain image.

Focal Length:
4.3 (W) – 172.0 (T) mm (35mm film equivalent: 24–960mm)

Focal Length:

The distance between the film and the optical center of the lens when the lens is focused on infinity.
Lens Specification
Maximum Aperture:
f/3.3 (W), f/6.9 (T)

Maximum Aperture:

How wide a lens can be opened.

Digital Zoom:
Approx. 4x
Optical Zoom:
40x

Optical Zoom:

Optical Zoom
In The Box
Canon PowerShot SX740 HS Digital Camera - Black
Wrist Strap WS-800
Battery Pack NB-13L
Battery Charger CB-2LH
You May Also Like
Batteries & Chargers
Product #: CND2844

Our Price: $49.99

Product #: CND2848

Our Price: $46.00 After $4.00 Instant Savings
Water Resistant Cases and Housings
Product #: CND2797

Our Price: $399.00
Tripods and Accessories
Product #: BGR1047

Our Price: $49.99