Canon PowerShot ELPH 360 HS Digital Camera - Silver
Product #:

CND2550
Manufacturer #:

1078C001
UPC:

013803269604
12x Optical Zoom with Optical Image Stabilizer
20.2 Megapixel CMOS sensor
DIGIC 4+ Image Processor
Stunning image quality in low light
Built-in Wi-Fi and NFC for easy transfer
Capture spectacular 1080p Full HD video
Large 3.0-inch LCD
Record 4 sec. of video before image capture
Enables camera to compile images and videos
Color : Silver
Related mobile apps: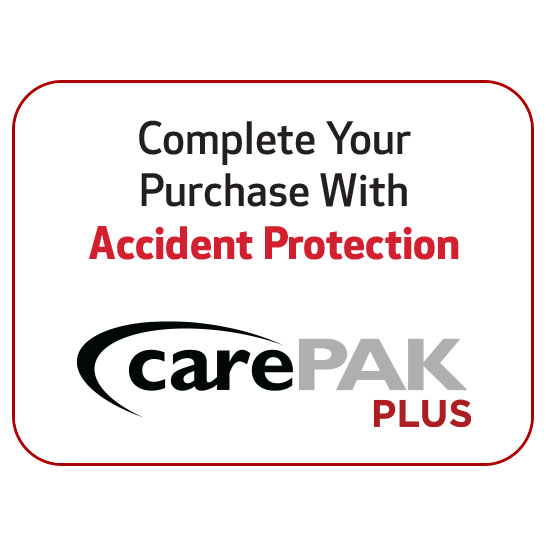 Overview
Capture high-quality 20.2 MP stills and full HD videos with the Canon PowerShot ELPH 360 HS Digital Camera – Silver. This compact point-and-shoot camera has a high-sensitivity CMOS sensor and DIGIC 4+ image processor that combine to create Canon's HS system. The HS system helps to improve low-light shooting quality of the camera by extending sensitivity levels and reducing noise to provide exceptional clarity.
Optics and Focus
The ELPH 360 HS features an expansive 12x optical zoom lens. It covers wide-angle to telephoto perspectives and features optical image stabilization for blur-free images. The camera includes a Smart AUTO mode that automatically detects scenes by assessing multiple factors in the background and the subject. The scenes are analyzed by using 32 predefined shooting situations, and appropriate settings are selected to ensure the best possible image capture. The Smart AUTO mode also includes Advanced Subject Detection that allows the camera to detect and track non-human moving subjects such as vehicles, animals, etc.
Sensor and Screen
The ELPH 360 HS point-and-shoot camera is equipped with a 20.2-megapixel, high-sensitivity CMOS sensor that ensures high-quality imaging in low-light conditions. It uses a sophisticated light-capturing design and provides high sensitivity for improved high ISO capture with minimal noise. The sensor is also designed to take photos rapidly and move image data quickly to the processor to enable faster continuous shooting and autofocus. The camera includes Canon's DIGIC 4+ image processor, which powers functions and features such as Hybrid Auto, Creative Shot, and full HD video recording. The processor improves image quality in several ways by significantly reducing noise to provide brilliant color, smoother gradations, and fine details even in low light. The camera also features a 3-inch LCD screen featuring easy viewing even from a wide angle.
Image and Video
Capture spectacular videos in full HD at 1080p resolution with the ELPH 360 HS. The camera features a Hybrid Auto mode that records up to four seconds of video every time you shoot a still image. It then joins the clips together along with the pictures and creates a highlight reel with music and effects. This mode helps you capture the essence of special occasions such as birthdays, anniversaries, vacations, or any other time when you are shooting many shots in a single day. It even automatically recognizes the scene and optimizes the settings of the camera to capture the highest possible image resolution. As a result, the HD video captured for the highlight reel is properly exposed, steady, and crisp.
Other Features
The Canon PowerShot ELPH 360 HS Digital Camera – Silver features built-in Wi-Fi and NFC connectivity that allow for easy sharing to social media. The camera also features an ECO mode that reduces power consumption and improves battery life so you can shoot more pictures on a single charge. It even includes a Creative Shot mode that uses the composition, color, and lighting from the original image to produce unique images with an artistic flair.
Product Reviews
There are no reviews for this product.
Specifications
Brand
Canon
Image Sensor
Total Resolution:
5952×3348

Total Resolution:

The full count of pixels on a camera's sensor.

Sensor Type:
CMOS

Sensor Type:

Describes the makeup, build, and technology of the sensor that is in the camera.
Display & Viewfinder
Screen Size:
3.0-inch

Screen Size:

The size of the screen listed by height and width.

Display Type:
LCD

Display Type:

The type or brand of the screen.
Detailed Specifications
Compatible Media:
SD card

Compatible Media:

A storage medium that is compatible with your portable device, in a form that can easily be removed or accessed by a PC such as a type of memory card that is compatible with your camera.

Megapixels:
20.2MP

Megapixels:

A megapixel is one million pixels. It is commonly used to describe the resolution of digital cameras. For example, a 7.2 megapixel camera is capable of capturing roughly 7,200,000 pixels. The higher the megapixel number, the more detail the camera can capture. Therefore, the megapixel count is a significant specification to look for when buying a digital camera.
A/V Mode
Video Resolution:
1080p Full HD

Video Resolution:

The measurement in height x width of a captured video file. Common sizes are VGA, 720p, and 1080p.
Physical Specifications
Dimensions:
3.9 x 2.3 x 0.9 in.

Dimensions:

The measurements of an object.

Color:
Silver

Color:

The color of the item.
Power System
Battery Type:
NB-11LH

Battery Type:

The type of battery for a device. Some cameras use single use alkaline while others use rechargeable lithium batteries.
Camera Attributes
Camera Type:
DSLR

Camera Type:

The type of camera. Examples: SLR, point and shoot, mirrorless.
Bodies and Kits
Body Only:
Body Only

Body Only:

Indicates the item is only the body of the camera, and does not include any lenses
In The Box
PowerShot ELPH 360 HS Silver
Wrist Strap WS-800
Battery Pack NB-11LH
Battery Charger CB-2LF
Printed Matter Unit