Canon LV-8235 UST Portable Projector (Silver)
Canon
Product #:

CNO5805B002
Manufacturer #:

5805B002
UPC:

013803143263
- 2500 Lumens - High Contrast Ratio 2000:1 - WXGA Widescreen Resolution (1280 x 800) - HDMI Version 1.3 Deep Color x 1 - Network Ready RJ-45 Port x 1 - 3D Sync Support - Screen Color Correction - Closed Captioning - Built-In 10W Speaker - Direct Power On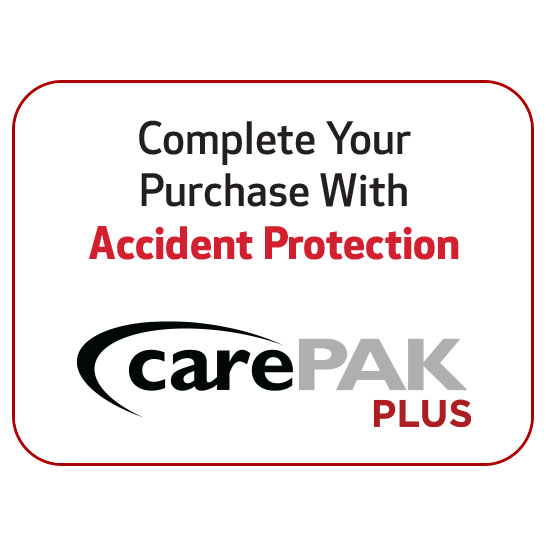 White
0.65"" Single DLP chip, 6 segment color wheel
Projector Display System:

This is the type of projection used by a projector. Common projection types are LCD, DLP, and CRT.
View All Attribute Definitions
1280 x 800 = 1,024,000
Overview
The Canon LV-8235 UST ultra short throw projector is capable of displaying an 80 inch image from only 1.04 feet away. It combines 2500 lumens and a 2000:1 contrast ratio with a compact design and a wide range of installation options to bring a new level of image brilliance and flexible usability to the classroom, meeting room, office or trade show booth.
When you have to show fine texture and detail, such as found on fabric in a fashion showroom presentation or if you have a detailed technical drawing to display, the LV-8235 UST's HDMI input allows it to project crisp HD images, from a wide range of hi-definition sources. The LV-8235 UST is also a perfect partner with the laptop computers most used by students and professionals because it has WXGA native resolution (1280 x 800). If an educator needs to use the latest in 3D content in their classroom, the LV-8235 UST is ready with its 3D display system.
The LV-8235 UST is Canon's first DLP projector, using a 0.65" single DLP chip and comes with Canon's commitment to ease of use and maintenance as well as our legendary optical prowess. The LV-8235 UST ultra short focus projector will deliver brilliantly in the most challenging environments and your presentations will amaze your audiences.
Ultrashort-Throw with Screen Size Up to 110"
The ultrashort-focus of the Canon LV-8235 UST projector is indispensable when it's necessary to make a big impact in a small space, or if the only installation or mounting point available is very near the projection surface.
You can project an 80-inch image from only 1.04 feet. The limitations of your room shrink along with the distance you'll need to use to project. A maximum image size of 110 inches is possible.
When you add to this capability the option of ceiling or wall mounting of the LV-8235 UST, the opportunities for creative flexibility expand dramatically, as not only walls, but tables and the floor itself become viable projection surfaces. The impact on presentations in classroom, trade show or office venues can be huge.
Native WXGA Widescreen Resolution (1280 x 800)
The LV-8235 UST offers native WXGA widescreen resolution (1280 x 800) delivering clear, sharp video, diagrams and text in a 16:10 aspect ratio, meeting the increasing demand for wide screen displays. The precise images reproduced by the sophisticated single-chip DLP technology are seen to their absolute best with WXGA resolution.
High Brightness - 2500 lumens, High Contrast - 2000:1
The LV-8235 UST features 2500 lumens, giving you the ability to deliver presentations in a wide variety of venues, be it a classroom, office or meeting room, in an equally wide range of lighting conditions.
It also features a 2000:1 contrast ratio which gives projected images crisp depth and dimension, ideal for conveying texture and materials. Colors remain crisp, with exceptional color balance, perfect for presentations incorporating high-quality, detailed visuals, such as fabrics or fine art.
Flexible Connectivity with HDMI and Network Support
The LV-8235 UST works extremely well with a variety of external sources including networks, thanks to an array of useful input and output terminals.
HDMI Version 1.3 Deep Color
The LV-8235 UST is equipped with an HDMI terminal, supporting full HD 1080p signals provided by HDTV capable satellite and cable boxes, digital camcorders, and Blu-Ray players. Connect any of these inputs to the HDMI terminal for instant display of high-definition video.
MiniDIN4 Input
You also have the use of a MiniDIN4 input for the transfer of material from an S-video source.
Network-ready RJ-45 Port
To maximize the usability of the LV-8235 UST, the built-in RJ-45 port enables centralized control and monitoring from a networked PC. This makes it simple for an A/V team to operate ceiling or wall mounted installed projectors from a remote PC, allowing fewer personnel to cover a larger service area.
RS-232C Serial Port
Control the LV-8235 UST through a third-party system with the built-in RS-232C serial port.
Video Input & Output
The LV-8235 UST has two composite video inputs and an analog RGB output for high-definition video projection and composite video monitoring.
Multiple Audio Inputs & Output
Three stereo audio inputs (two 3.5mm Mini-Jack and one RCA) and one output (3.5mm Mini-Jack) are found on the LV-8235 UST for relaying audio through external speakers. It provides the flexibility needed to play audio from a linked DVD or PC source.
3D Sync Support
More content is being created in 3D every day. With the LV-8235 UST, you can effectively display 3D images to be viewed with active-shutter 3D goggles. The LV-8235 UST incorporates a 3D display system employing a frame sequential method, alternating displaying right and left parallax views to create a 3D image. Of course, when projected using the DLP chip, 3D content is as effective as it can be.
Especially useful in educational situations where the need for dynamic presentations of 3D content is growing rapidly, this latest trend in imaging is in your arsenal with the LV-8235 UST.
Screen Color Correction
The LV-8235 UST projector includes a colorboard adjustment setting that allows you to reproduce colors naturally when projecting onto a blackboard or colored wall, table or floor. The projector allows you to choose from four different projector surface colors: red, blue, yellow and green.
In addition, there is a special blackboard setting that is useful when projecting onto a classroom board.
Various Installation Options
You will find more options than ever before for choosing the surface you project onto. The LV-8235 UST employs a system in which the generated image is directed through the projection lens onto a built-in reflection mirror, looping back through a projection window. The LV-8235 UST gives you exceptional options in placing the projector, based on the needs of your venue.
You also have the ability to project on a variety of surfaces, whether screen, wall, table or floor.
Combined with the ultrashort-throw capability, it's possible to install the LV-8235 UST on a wall or ceiling using approved brackets and attachments and to project not only onto a wall, but also onto a table or the floor. This capability could prove extremely useful for trade show, showroom or classroom display applications.
Quiet Operation and Closed Captioning
At only 28dB in Eco mode, the LV-8235 UST is exceptionally quiet. The cooling system has been designed to most efficiently dissipate heat while keeping the noise level at a minimum, concentrating your audience's attention on the presentation, not the projector.
If you are presenting to a hearing impaired audience or in a venue with a high level of ambient noise, the LV-8235 UST can deliver closed captioning to make any difficult to understand dialogue perfectly clear.
Convenient, Easy to Use Features and Design
Making the LV-8235 UST more convenient and easier to use were the goals of the Canon designers. You'll find controls and features made to let you concentrate on making better presentations.
Direct Power On
Especially useful if your LV-8235 UST is ceiling or wall mounted, Direct Power On will automatically turn on the projector when the power cord is plugged into an outlet. There is no need to press the power button on the projector, which might be difficult in certain installation situations.
Computer Synchronization
This will automatically turn on your LV-8235 UST when a computer is connected and an input signal is detected. In addition, Computer Synchronization will also automatically detect the computer's screen resolution and align the settings on the projector to match. There is no need to search for the settings either on the source computer or the projector, saving time and ensuring a proper match.
Built-in 10W Speaker
Even if you don't have an external sound system to use, the 10W high output speaker of the LV-8235 UST delivers clear well produced sound for venues of varying sizes.
Tab-Style Menu
The clear to read, white text on black background of the LV-8235 UST's on-screen menu is easy to navigate. For added convenience, choose from 21 languages for the menu display.
Control Panel
Easy to use and clear controls for volume and menu mean that the focus of a presenter will be on the presentation, not on running the projector. The LV-8235 UST makes it simple to switch between input sources at the touch of a button. Buttons which are familiar in look and feel to those of printers and copy machines fall easily to hand. For added convenience, the wireless IR remote control can be used.
Durable and Easy to Maintain
The high performance of the LV-8235 UST is matched with impressive durability in use and simplified maintenance. While delivering more, it costs you less in time and maintenance.
Lamp Life
With up to 2,000 hours lamp life in Normal Mode and 3,000 hours in Eco Mode possible, the extended lamp life of the LV-8235 UST lowers operating costs and reduces maintenance.
Easy Access Lamp
To make replacing the lamp quick and easy, the LV-8235 UST's lamp is located on the top of the projector. There is no need to move the projector, even if it is ceiling mounted.
Air Filter
The high-performance three layer hybrid filters of the LV-8235 UST can last up to 4,000 hours in Eco Mode. Consisting of perforated metal, urethane and metal mesh, anti-dust performance is greatly improved and filter life is dramatically lengthened over that of single layer electrostatic filters. It offers significantly reduced maintenance time. To further aid in maintenance, a replacement counter indicates when lamps and filters require changing.
Peace of Mind
The LV-8235 UST projector is backed by Canon USA's Projector and Lamp Limited Warranty, which guarantees that it will be free from defects in workmanship and materials for 3 years from the date of original purchase, and the Lamp for 120 days from the date of original purchase.
Add to that Canon USA's Projector Protection Program* (Triple P), a FREE service program that provides a loaner projector of equal or greater value in the event that a qualifying unit is in need of repair. Triple P is available on all Canon projector models during the Canon USA Projector and Lamp Limited Warranty.
Product Reviews
There are no reviews for this product.
Specifications
Brand
Canon
Power Requirements & Consumption
Approximate Consumption:
Normal Mode: 400W Eco Mode: 320W

Approximate Consumption:

This is the approximate power consumption with normal use.
Detailed Specifications
Lens:
F2.5, f=4.83mm

Lens:

One or more pieces of optical glass or similar material designed to collect and focus rays of light to form a sharp image on the film, paper, or projection screen.

Lens:
Projector does not ship with lens. 3 optional interchangeable lenses are available

Lens:

One or more pieces of optical glass or similar material designed to collect and focus rays of light to form a sharp image on the film, paper, or projection screen.

Power Requirements:
100-240 VAC, 50/60 Hz

Power Requirements:

This is the battery or adapter necessary to power a device.

Watts:
275W

Watts:

A unit of power that measures the rate of energy conversion or transfer. Usually the electric power required by an appliance or device.

HDTV Compatibility:
Component input: 1080i/ 1035i/ 720p/ 575p/ 575i/ 480p/ 480i Digital video input: HDMI: 1080p/ 1080i/ 1035i/ 720p/ 575p/ 575i/ 480p/ 480i

HDTV Compatibility:

Refers to a device's ability to output high definition audio and video. These devices often require HDMI cables to connect with a HDTV.
Physical Specifications
Dimensions:
12.6 x 6.7 x 15.2" / 32.00 x 17.02 x 38.61 cm Projector (not including protrusions) 2 x 0.7 x 4.3" / 5.08 x 1.78 x 10.92 cm Remote control

Dimensions:

The measurements of an object.

Weight:
13.7 lb / 6.21 kg Projector 2.4 oz / 68 g Remote control (including batteries)

Weight:

The physical weight of the item without packaging.

Color:
White

Color:

The color of the item.
Brand
Brand:
Canon
Brand:
Canon
Camera Attributes
Aspect Ratio:
16:10
Image Display
Projector Display System:
0.65"" Single DLP chip, 6 segment color wheel

Projector Display System:

This is the type of projection used by a projector. Common projection types are LCD, DLP, and CRT.

Pixels:
1280 x 800 = 1,024,000

Pixels:

A single picture element of a digital photo.

Contrast Ratio:
2000:1

Contrast Ratio:

Measure of a display system.
Lens Specification
Focus Adjusting:
Manual

Focus Adjusting:

This is a fine-tune adjustment to make auto-focus more accurate on a lens.
You May Also Like
Projector Screens & Accessories
Product #: CNO9270A001

Our Price: $59.95

Product #: CNO5810B001

Our Price: $75.00

Product #: CNO5811B001

Our Price: $44.95
Flashtubes & Lamps
Product #: CNO5806B001

Our Price: $286.50

Product #: LAGEFP

Our Price: $12.69
Projectors
Product #: CNO5320B002

Our Price: $899.00