Benro FTF18AIN0 Travel Flat 8X Aluminum Tripod kit
Product #:

BNR1067
Manufacturer #:

FTF18AIN0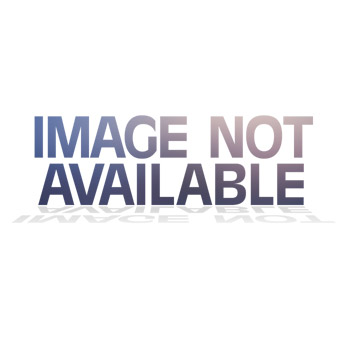 Travel Flat tripod kit
Unique & compact design
Aluminum legs
Triple action ballhead
Unique flat system
Removable telescoping center column
Twist locks & spiked feet
Monopod conversion
Magnesium casting
Special carrying case
Color : Black
Overview
Take the concept of blur-free photo and video shooting to a new level with the Benro FTF18AIN0 Travel Flat 8X Aluminum Tripod kit. It comes with a triple action ball head that offers a wide range of adjustment options for both landscape and portrait photography. The advanced flat system offers you complete support while achieving full compactness. The removable telescoping center column offers even more height adjustment. You can convert the tripod into a monopod for added flexibility. The spiked feet provide superior grip whenever the tripod is kept on uneven terrain. Furthermore, the tripod includes twist locks that offer outstanding ergonomics.
Product Reviews
There are no reviews for this product.
Specifications
Detailed Specifications
Maximum Height:
65.2 in (165.5 cm)

Maximum Height:

The maximum height that a tripod can extend to.

Minimum Height:
8.07 in (20.5 cm)

Minimum Height:

The minimum height of a tripod without any extension.

Material:
Aluminium

Material:

The substance that something is made out of.

Closed Length:
22.2 in (56.39 cm)

Closed Length:

The length of a lens (or a camera with a non-interchangeable fixed lens) when it is compressed to its smallest/most compact size. This is usually at the widest focal length in the zoom range.
Physical Specifications
Weight:
3.92 lb (1.78 kg)

Weight:

The physical weight of the item without packaging.

Color:
Black

Color:

The color of the item.
Support Specifications
Number of Sections:
4

Number of Sections:

Number of sections.

Built In-Head:
IN0

Built In-Head:

This is a type of tripod head that is part of the construction of a tripod and cannot be detached.

Leg Angles:
24°

Leg Angles:

The angle that legs of a tripod move.

Load Capacity:
13.2 lb (6 kg)

Load Capacity:

The maximum amount of weight that can be held by an apparatus.
In The Box
Benro FTF18AIN0 Travel Flat 8X Aluminum Tripod kit FTF18AIN0
You May Also Like
Heads
Product #: BNRIN0

Our Price: $75.00

Product #: BNRIN1

Our Price: $85.00

Product #: BNR1094

Our Price: $57.95