P800 vs P800 Designer Edition
Published: February 05 2019
Categories: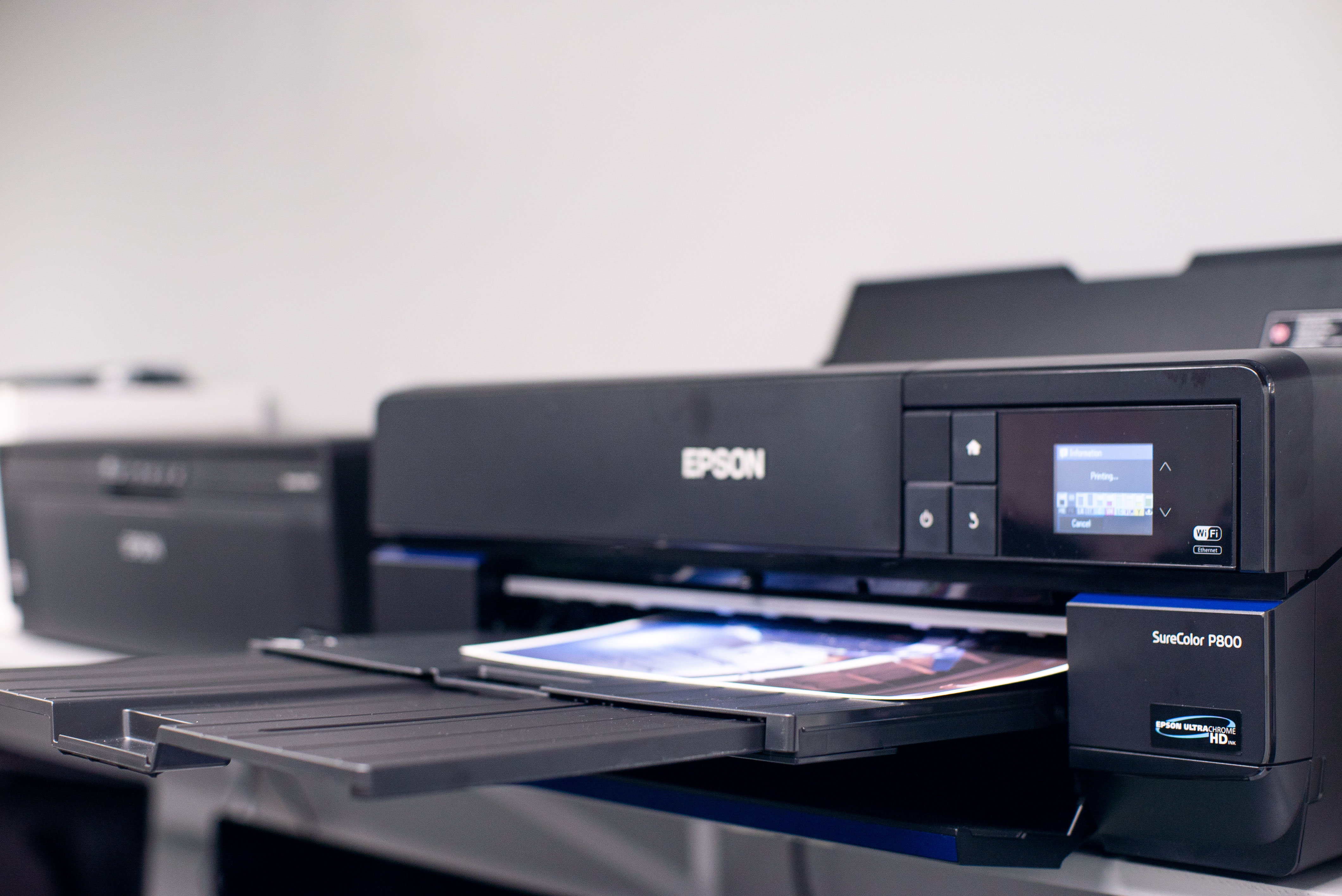 P800 vs P800 Designer Edition
So you finally decided you wanted to print high quality photographs from your own home, great! One of the companies you may have heard about is probably the Epson brand, especially when it comes to high detail prints. You start looking into the Epson SureColor P800, but now your search window shows you different models –the P800 and the P800 Designer Edition. You open up two tabs side by side but the only difference is a program called EFI Fiery eXpress RIP software. For an extra $200 surely there must be something else different from the two models. Right?
The short answer is no, the printers are both exactly the same. We called Epson directly to get a thorough comparison to what the differences are between the Designer and non-Designer. What you are getting from the Designer Edition is the EFI Fiery eXpress RIP software, which may not sound like much but they actually retail for $750-$1000 depending on which model printer you decide to buy. So you technically can buy the P800 and the program later, but the price difference is quite significant.
What Does This All Mean?
Now what is EFI Fiery Express RIP software? There are a lot of designations but the important part of this title is that it is a RIP software. Or a Raster Image Processor. Essentially a RIP program is similar to a driver included with the printer, but with much more control and features.
A RIP is able to handle many files, file types, and files sizes (especially pdf files that are over 250MB's) without limiting your print capabilities. Having a RIP Software efficiently processes your files faster and more consistently resulting in faster print times and less waiting.
As for the EFI and Fiery eXpress part. We can start at the beginning, EFI is a company based in Silicon Valley, California with offices around the world that not only manufactures printers but offers software development that centers around organizing, streamlining, and solving a myriad of printing needs from printing and proofing packages, posters, books, to textiles, even ceramic tiles.
Next comes the Fiery Express which is technically two separate designations. Fiery is sub division for EFI that is a software program that which is a program designed by EFI who offer different types of versions for different company models. Fiery Express is a single work station, single work flow, single printer program. Whereas other versions like Fiery XF and Fiery proServer are made for multiple work stations and printers on a larger scale.
Fiery eXpress is the perfect tool for anyone wanting to achieve high-quality color reproduction. It delivers accurate and consistent color without the need for complicated color management settings. Fiery eXpress is ideal for creative designers, photographers, agencies, pre-press houses and other small operations as well as for print buyers for whom color-accurate print results constitute an important part of their daily work.
Essentially Fiery eXpress is able to turn your private printer to a single workspace publication hub.
Here's a link to an introduction the EFI eXpress for Epson that will come bundled with the printer

Here is what to consider for jumping into the Designer Edition:
Do you plan on publishing?
Do you plan on having multiple people use the printer?
Do you plan on batch printing?
Do you plan on printing multiple large format prints consecutively?
Do you use a myriad of photo programs?
There are many benefits for jumping into the Designer Edition, If you said yes to any of the things to consider, then maybe it'll be worth saving over $500 to get the kit. If you plan on printing once in a while at home and already have a methodical process on one program like using Photoshop then getting the Standard Edition for $200 might be the wiser option for you.

You May Also Like: