2018 Unique Photo Holiday Gift Guide
Published: December 12 2018
Categories:

The Holiday season is here once again and with it brings a sense of warmth, camaraderie, and good cheer, or if you're more like me, an exercise in gift buying frustration after putting it off for weeks culminating in a last-minute rush to find the perfect gift for everyone on your list.
Unfortunately, buying the perfect gift for the photographer in your life is made even more difficult with the numerous options in brands, cameras, lens types, and accessories. Fortunately we're here to help showcase the best photography gifts of the year and make the whole ordeal a little less taxing.
Jump to:
---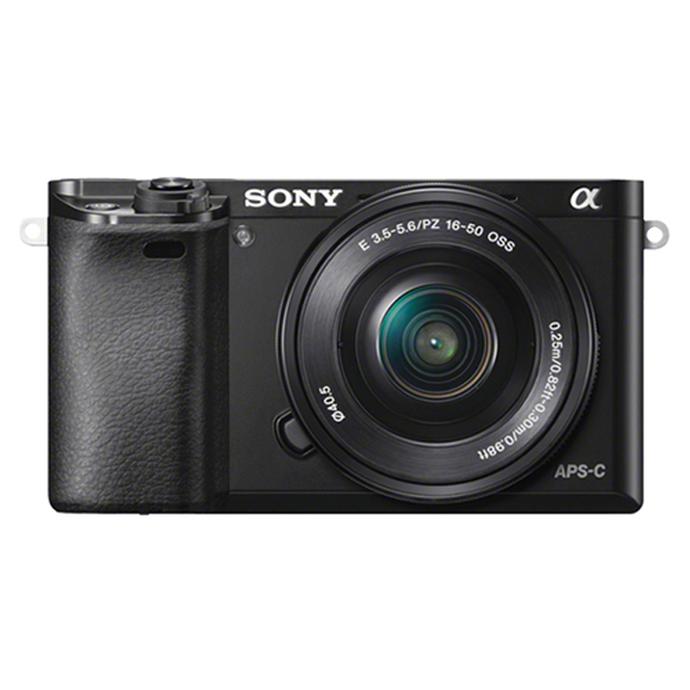 "For the up-and-coming photographer"
The Sony a6000 is a compact, lightweight camera packed with expert features, customizable buttons, manual controls, and everything a budding photographer could ask for. The 24.3 megapixel APS-C sensor produces an outstanding level of quality in every image, and the powerful and impressively Fast Hybrid Autofocus pushes the performance of the a6000 above many of its competitors.
The a6000's ability to grow with its user's skills makes it a very enticing camera for fledgling photographers. The ability to switch out and upgrade lenses paired with full manual controls and customizable settings means this little camera will be in your arsenal for a quite a while.
At $498.00 (with instant savings) the a6000 is a bit kinder to the wallet than a DSLR or other similar cameras. If you're looking to get into photography the Sony a6000 is the place to start.
"For the cutting edge photographer"
Nikon's foray into the mirrorless camera world introduces the powerful new Z6 camera along with their new line of Z-lenses.
Sporting a full frame sensor and in-body image stabilization, the Z6 will be able to handle any challenge you throw at it. With 12 frames per second at full resolution mode along with it's 273-Point Hybrid AF System, you'll catch shots that others might miss.
The Z6 is no slouch when it comes to video capture either; able to pump out 4K Ultra HD/30p at full-frame, you'll be able to capture 4K time-lapse as well as 120FPS slow motion. For the photographer who has to have the latest tech and the hottest camera this holiday, the Nikon Z6 is the perfect package.
"For the tinkerer"
Setting out to build the most fun drone ever, DJI's new Tello quadcopter is a blast to fly for both kids and adults.
This pocket sized drone is packed with DJI's industry leading flight tech, allowing even first-time pilots to perform aerial stunts and cool tricks at the touch of a button. Built-in automatic protective features allow anyone to get behind the controls of this thing and not have to stress about destroying their new gadget on the first flight.
Paired with the DJI app, pilots can capture high quality photos and videos, controlling the Tello entirely from their phone. The new Tello EDU feature allows kids and students to learn the basics of programming utilizing Scratch, a simple block-based visual programming system where you can code up custom games, movements, and tricks for your drone.
At just $99, the Tello is definitely a much more approachable gadget for those looking to dip their toes into aerial photography, or just want a cool RC quadcopter to fly around.
"For the partygoer"
Like the rest of the instax line of cameras, Fujifilm's SQ6 brings the classic instant-print capabilities popularized by Polaroid into the modern age. Sporting a fun, colorful design, automatic exposure control, macro and landscape modes, as well as a light and dark mode to assist with low-light shooting, the instax Square SQ6 is the perfect companion to any party or get-together.
Snap, print, and share photos in a matter of moments! Now for a limited time, get one free twin-pack of instax square film with purchase.
"Basic photo printing made easy"
Canon's ultra-compact SELPHY CP1300 printer connects wirelessly to your phone, tablet, or laptop for quick and easy printing. Capable of printing 4"x6" photos in 47 seconds or 2.1"x3" photos in 39 seconds, the CP1300's dye sublimation printing process means no waiting for the ink to dry. Canon promises quality prints built to last 100 years based on accelerated testing by Canon in dark storage under controlled temperature, humidity and gas conditions.
The printer alone starts at $95 with the package set of the printer and RP-108 ink/paper set coming in at $129.
"For the adrenaline junkie"
Synonymous with extreme sports and daredevils, GoPro's newest HERO7 Black is the absolute best action camera currently on the market. The list of features grows with every new iteration, packing powerful tech into its bite-sized form.
12 megapixel camera, 4K video at 60fps, water-proof, dust-proof, crash-proof, rock-solid image stabilization, voice commands, HDR photos, live-streaming capabilities, moving time-lapse functions, super slow-motion, and more all packed into this tiny powerhouse. At $399.99, This camera is designed to take any punch you can throw at it.
You May Also Like: