How to go about digital infrared photography
Published: September 05 2014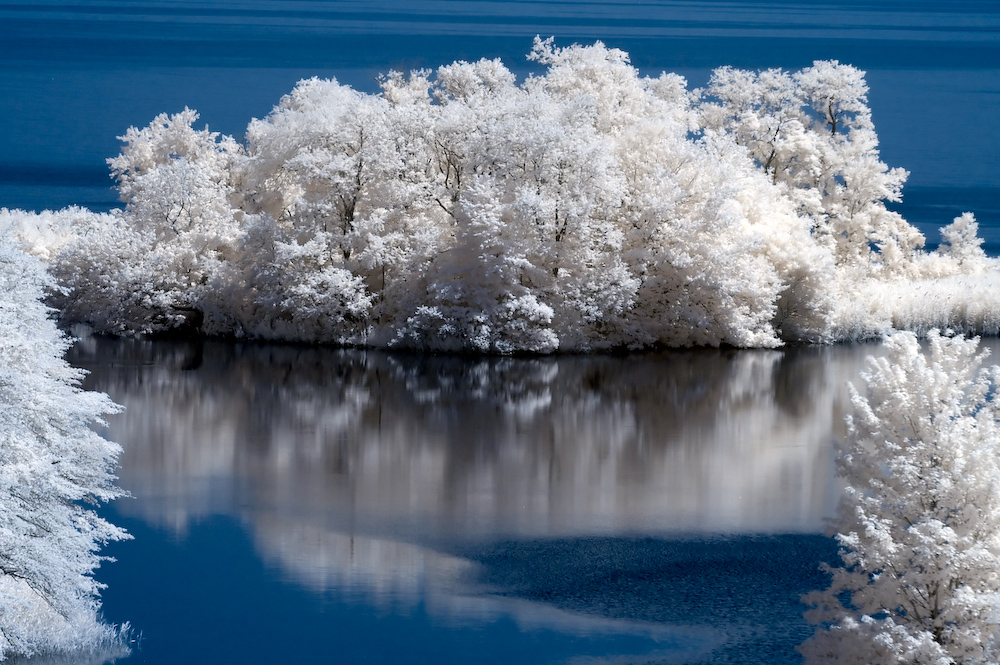 Infrared light is not visible to the human eye. However, it is possible to capture it with a digital camera. Digital infrared photography is used to create stunning pictures to reflect a haunting appearance to outdoor scenes. This kind of photography works well on bright, sunny days in summer. During this time, plenty of young, photosynthesizing leaves are on the trees, which produce the required effect. Most of the commonly used digital cameras have an infrared blocker that works for regular photography, but not for digital infrared photography.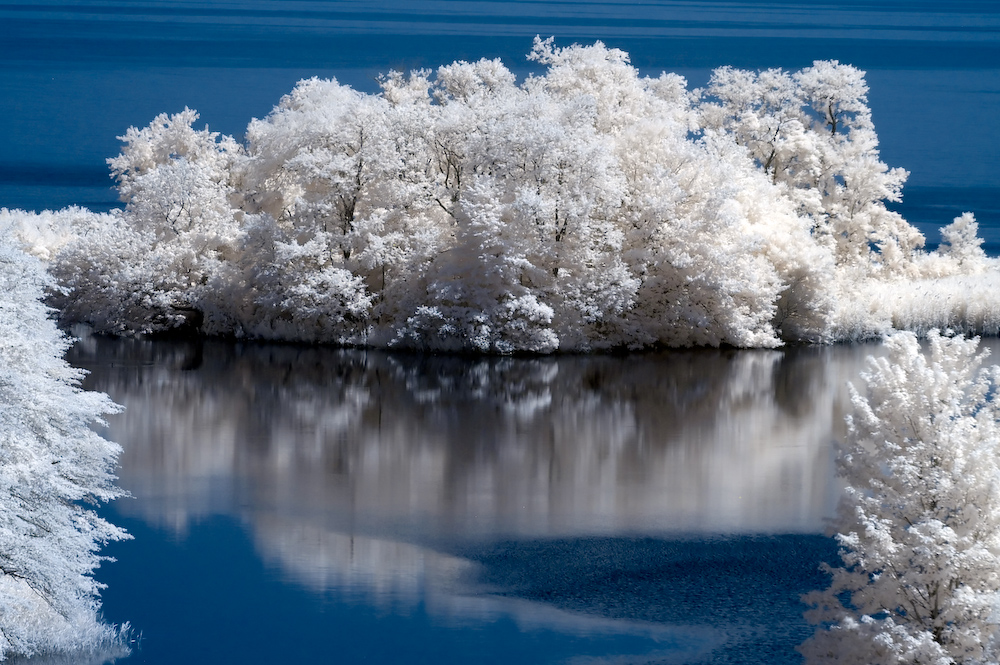 Courtesy of John Brian Silverio
For digital infrared photography, it is preferable to add an infrared filter to your camera setup. There are many specialized infrared filters like Hoya Infrared R72, which screw at the front of the camera lens. These filters are useful to block out most of the visible light so that only infrared light passes through them. We have provided some infrared photography tips that can help you get pretty good pictures.
Check the weather
When it comes to digital infrared photography, it is preferable to shoot on a bright, sunny day. Whether you are using an infrared filter or a converted camera, you will be able to capture the blue skies as sumptuous dark tones, and the photosynthesizing foliage in white or snow-like hues.
Setup

properly
Due to the density of the filter, exposures tend to become long. So, you will be able to record for 30 seconds at ISO 100 and f/8 on a bright day. In this photography, you will have to use a sturdy tripod. Also, make sure that the mirror is locked in the 'up' position, and apply the self-timer or a cable release. This will help you in minimizing camera movements or shakes.
Focus and compose
When the infrared filter is attached to the lens, it becomes difficult to view the scene properly. So, you need to compose and focus your scene first. If the exposure is a little skewed, then you can use the histogram to assess it.
Prepare to process
After the photos are taken, the infrared images tend to look bright red. So, they need to be processed in the digital darkroom. To make them look real, you just have to use black and white conversion. As an alternative, you can also swap the red and blue channels to get striking and surreal shades.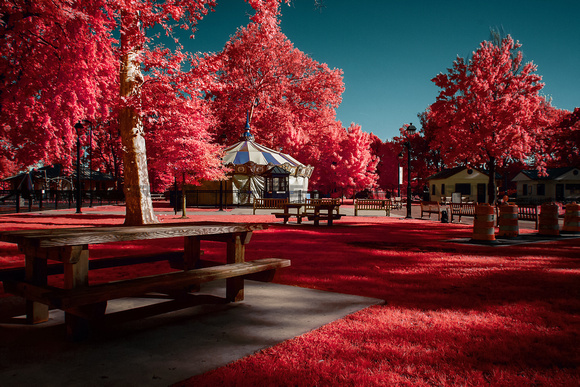 Courtesy of Bruce Wayne
Convert colors
In order to convert colors, change the Red and Blue Output Channels setting in Photoshop. You need to select the Red Output channel, and change the red slider to 0 and blue slider to 100. After that, set the blue slider in the Blue Output channel to 0 and the red slider to 100. Next, go to Image > Adjustments, then choose Auto Tone.
Go mono
Generally, infrared pictures are presented as black-and-white photos. An alternative for this is to use the black-and-white adjustment layer for making the conversion. In order to tweak the contrast and darken the sky, you need to use the curves adjustment layer in Photoshop. You can also add a Gaussian Blur layer, and set the blend mode to soft light to get an ethereal glow on your pictures.
These infrared photography tips will surely help you enhance your picture quality in digital infrared photography. Sometimes, the traditional infrared film shots tend to be grainy. You can use this for your infrared photos by adding digital noise from the filter menu in Photoshop.
Also Read: Things you need to know about your DSLR
We are sure that the points raised in this post will come in handy the next time you are out with your camera to get the infrared effect. Do share it with as many people as you can, if you find this helpful.