Apple Services and iPhone Photography Tips
Published: February 28 2019
Categories: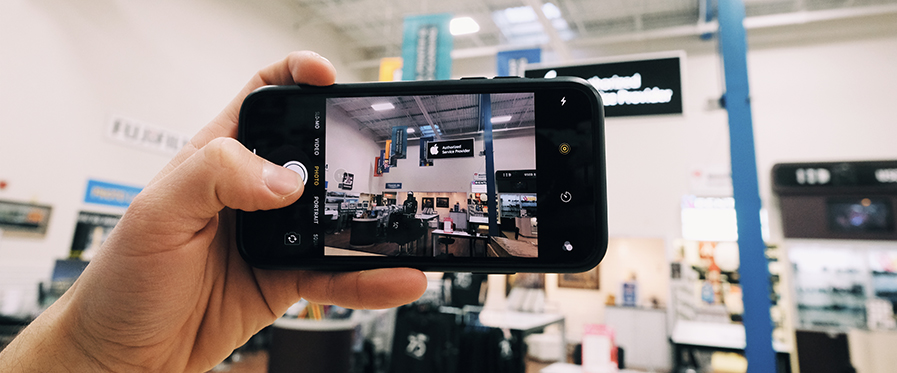 News and Services
It is not news that iPhones, as well as the advancement of smart phone technology, are making an enormous splash in the photography and videography industry. Smart phone cameras are getting better, sharper, and more intuitive for photographers and content creators at any level. We are no stranger to this at Unique Photo, and it is apparent that gear manufacturers and retailers alike are taking advantage of this exponentially growing demographic. Given our recent entry into the Apple user market, this month on our Photo Insider blog we are going to discuss some of the services and gear that Unique Photo offers, as well as some tips in order to make your life as an Apple user and a smart phone photographer easier.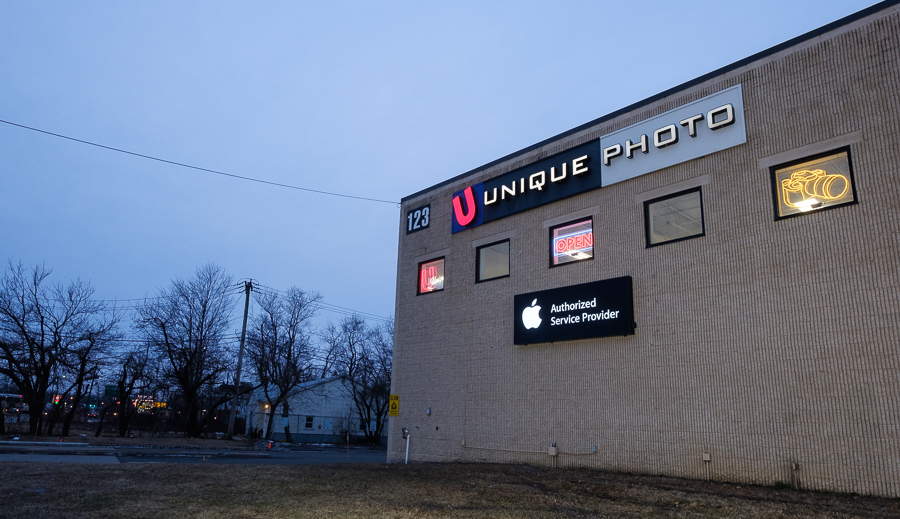 Unique Photo is now an authorized Apple Service Provider
This past October, Unique Photo became an authorized service provider by Apple and hired two full-time certified Apple technicians to handle in-house troubleshooting and repairs for any of our customers who own iPhones or MacBooks. Kareem Hamdi is one of our Apple Service Managers and a fellow lover of the visual arts. He has had a passion for taking apart devices and putting them back together for as long as he can remember; even during his time obtaining a degree in filmmaking from Stockton University prior to his technical training with Apple.
With Kareem and our other Apple technician, Mike Meagher, we are excited to be able to offer screen and battery replacements, keyboard replacements, data transferring/recovery, and much more right in our superstore for any Apple product with or without an Apple warranty. Along with our technical services, we offer classes taught by our Apple technicians on how to make the most out of your iPhone or Mac computer. We even host workshops on getting the best image quality possible out of your iPhone.
iPhone Photography: Upsides, Downsides, and Gear
As for creating content with your iPhone or smart device, there are many pros and cons. If this were a few years ago, it would go without saying that the cons outweighed the pros significantly in terms of image quality. However, the cons have stayed stagnant (for the most part) over the years while the list of pros slowly inclined and surpassed the cons. The biggest improvements over the years have been the abundance and quality of attachable lenses and accessories, such as stabilizers and external flashes. Now, some phones even have the ability to shoot in RAW or 4K file formats, which makes editing on applications like VSCO or Adobe's various mobile applications for smart devices much easier. Most of the images in this article were also edited on VSCO, just to demonstrate some of the results that are possible without having access to a desktop.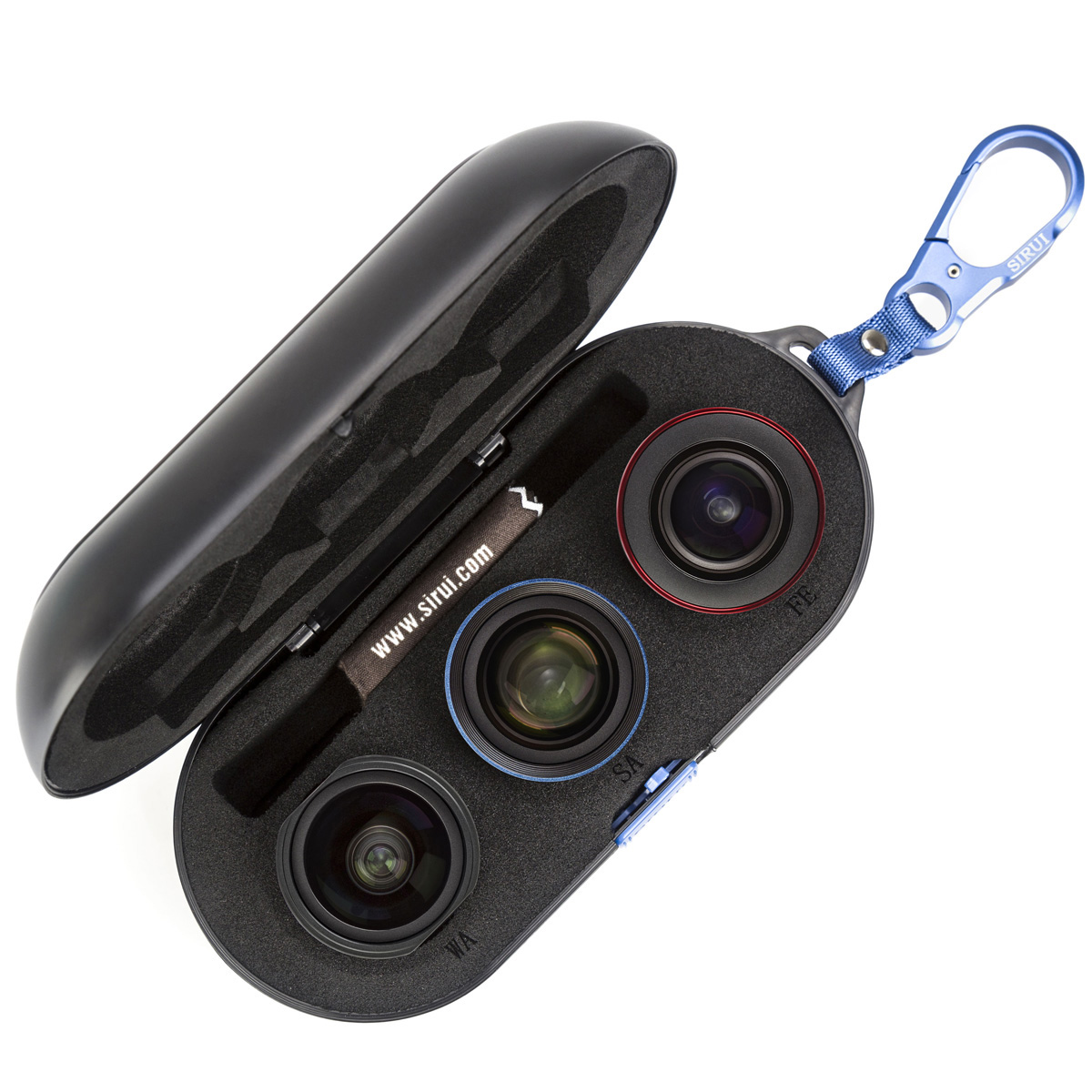 Sirui, known for their tripods and high-quality filters and optics, offers a variety of very sharp lenses and affordable stabilizers for iPhones and other smart devices. This allows consumers and enthusiasts infinitely more accessible options for enhanced portraiture, landscapes, vlogging and more right out of their pocket or backpack. External flashes such as the pocketable Godox A1 Smartphone Flash are very fun as well. Having a portable external flash allows you to enhance the low-light performance of your phone in scenes with limited light and allows you to experiment in a studio setting. If you have any strobes or speedlights already, you can do what we did with some Hensel Integra units and trigger them with the Godox A1! (The following images were made with this set up and edited on VSCO.) These products by Sirui and Godox are available for you to order from Unique Photo! Just search these product numbers in our website: SIM1007 and GOD1077. Sirui smart phone lenses are available individually or in multi-lens kits depending on what your needs are as a creator.
iPhone 10 w/ Godox Photo app and Godox A1 Smartphone Flash
Images by John Salimbene
Now, even though the technology keeps improving, the biggest factor to keep in mind is that a phone is designed and finely engineered to be just that: a phone. This may seem obvious, but it's detrimental to your image quality because a phone, regardless of how sharp its optics are, is going to have a tiny sensor behind its lens. This will hinder printing/cropping abilities, low-light performance, and the overall resolution of the image. These are factors that are frequently overlooked often due to the large number of beginners using their phones as a gateway into discovering a passion for the visual arts. Evidently, there is absolutely nothing wrong with being a beginner or using your phone to experiment. If anything, an iPhone's simplicity, accessibility, and limitations will eventually aid you in developing a more creative and photographic eye. On an iPhone, you are forced to compose your image with the camera/lens that you're stuck with. To an extent, it brings a more modern and literal meaning to the expression: "The best camera is the one that you have on you."
iPhone 10 w/ Godox A1 Flash (left), Samsung Galaxy S9+ (right)
Images by John Salimbene
Advice and Wrap-up Announcement
Lastly, we're excited to announce that we'll be opening an iPhone photography contest and giving away one of Sirui's lens kits including a portrait, wide-angle, fisheye lens, and iphone clip to the contestant who can push their iPhone the most! We want to see how unique you guys can get and reward you for it. Send over some images so you can show us how much is really possible with what's in your pocket. A link for submission details will be at the bottom of this article.
This brings us to our biggest piece of advice to any beginner, enthusiast, vlogger, etc., regardless of your gear or lack thereof: the most important part of creating an image is the person operating the camera and what they put in front of it. A creative eye behind the lens is going to make the difference between a compelling image and a snapshot. You can still make layered and thoughtful compositions; you can move your body for better angles; you can style and direct your models and friends. In a moment worth capturing, don't worry about your gear, make something beautiful.
---

iPhone Photo Contest and More
https://www.uniquephoto.com/iphone-photo-contest
https://www.uniquephoto.com/product/sirui-3-lens-kit-18wakfer60sab-msc01wide-angle-portrait-fisheyewpf01kbrc01/_/searchString/SIM1007
https://www.uniquephoto.com/product/-godox-a1-smartphone-flash/_/searchString/GOD1077
You May Also Like: