Location Lighting at Kip's Castle with Rick Friedman
Skill Level:

Everyone
Join award-winning photographer Rick Friedman for his "Location Lighting Workshop"! This hands-on workshop is designed for wedding photographers, photojournalists, portrait photographers, and serious amateurs. At the end of this seminar, you will know how to create elaborate lighting setups that you can take anywhere.
The day begins at 10:00am, when attendees will board a bus to Kip's Castle Park in Verona, NJ. You'll have a chance to shoot on the grounds outside of Kip's Castle, as well as indoors on the first floor for a variety of amazing shots until roughly 2:00pm. We'll leave Kip's Castle shortly after and then return on the bus to Unique Photo, where there will be a short break for lunch before the workshop resumes in the university room. We'll practice creating interesting light with one speedlight, progress through using multiple speedlights with different light modifiers, and then end with mixing both speedlights and natural light. You can plan on leaving feeling empowered to capture great images -- no matter what lighting situation you come up against!
* PLEASE DO NOT BE LATE! The bus from Unique will leave promptly to maximize the amount of shooting time at Kip's Castle.
* Bring a camera, lenses, on-camera flashes, and lunch/snack.
* Rick will instruct using both Nikon and Canon systems.
* Attendees must already possess an understanding of ISO, shutter speed, aperture (FStop), and the function buttons of their speedlights.
Available Dates
There are currently no upcoming classes.
One of the key things that Rick Friedman will share in a "very hands-on way", is how to better control your lighting. There will be a dynamic, intensive, interactive seminar that is designed for portrait photographers, photojournalists, corporate and event photographers, wedding photographers, and serious amateurs who want learn about portable lighting techniques that have enabled Rick Friedman to capture his on-location, award-winning imagery around the world sign up and join in for one of his upcoming workshops. Using visual examples, Rick Friedman will explain the elements of creative imagery, show how he developed his style, and tell you how you can develop yours. He will also answer questions about elements of lighting.
Kip's Castle is a magnificent 9,000 square foot mansion that replicates a medieval Norman castle. The estate spans eleven acres of land on the ridge of First Mountain, resting in both Montclair and Verona townships, and provides spectacular views of New York City. The exteriors of both the castle and the 6,000 square foot, two story carriage house are constructed of local trap rock trimmed with sandstone. The interior of the castle consists of thirty distinguished rooms of varying shapes which include vaulted ceilings and six ornate fireplaces.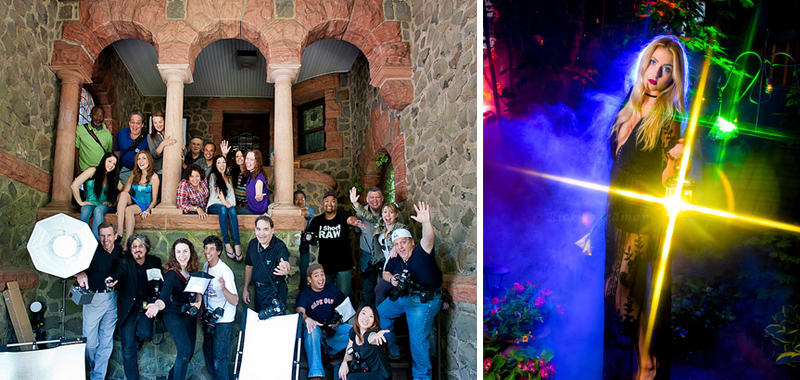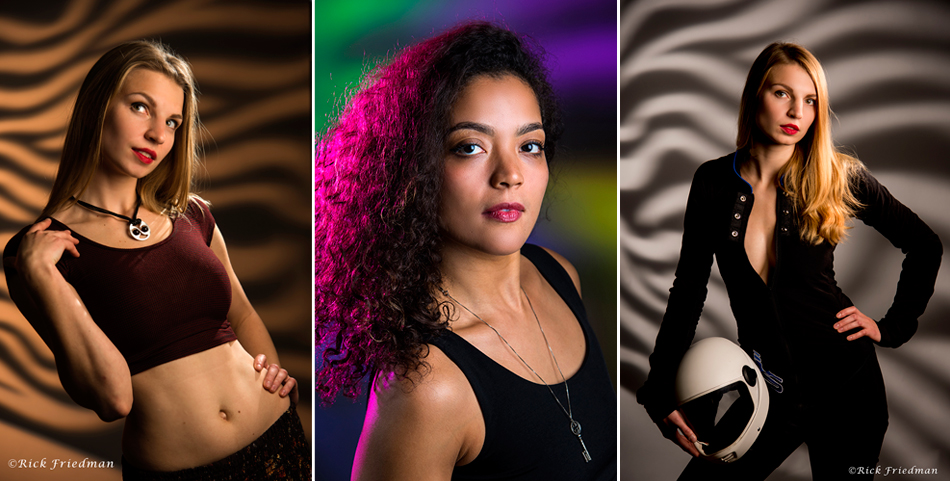 Unique University® is the highly acclaimed education component of Unique Photo®, NJ's only camera and video superstore. There is over 2000 sq. ft. of learning space, including our start-of-the art, 1000 sq. ft. main presentation hall. Unique University's mission is to help our visitors "Create Better Pictures" by providing photography education for beginners to pros. With events daily, it is the place where photography groups such as local camera clubs, ASMP, PPA and others meet. We have a full curriculum of classes and seminars from world famous speakers such as Art Wolfe, Rick Sammon, Michael Yamashita, Tyler Stableford, Lindsay Adler, and Will Crockett. We offer photography experiences to such places as the Prudential Center for Seton Hall Men's Basketball, Meadowlands Horse Racetrack, Lakota Wolf Preserve, NJ Jackals Baseball, Rutgers Football, Botanical Gardens, Festival of Ballooning, and much more. Our technical classes include such topics as basic D-SLR photography, lighting techniques, Adobe Photoshop, Elements, and Lightroom, macro photography, composition, editing and printing, wedding photography, HDR photography, working with speedlights, how to use social media, digital organization, one-on-one instruction, and much more.
FAQ UNIVERSITY
Where are classes held?
Unless stated otherwise, classes are held in the Unique University classroom within the Unique Photo SuperStore (123 US Highway 46 West, Fairfield, NJ 07004).

What should I bring to class?
You're encouraged to bring your camera and a notebook and pen to most classes. Some classes will require additional equipment, so please check the class descriptions.

Will lunch or refreshments be included?
Lunch and refreshments are not provided for any classes under 6 hours unless noted.

How do I register for a class?
You can register online, in-store at the concierge, or by phone at either 973-377-6454 or 973-377-2007. Please note that you will need to provide payment information.

Can I register at the door?
For most classes, you're free to register at the concierge desk prior to the start of the class. Please note that there are some classes that offer "Early Bird Special" rates and others that have limited seating, so it would be in your best interest to register prior to the dates of such classes.

I wanted to register for ______ class, but it is now sold out. Is there a waiting list?
Please contact us at 973-377-6454 or university@uniquephoto.com with the following information: your name, phone number, email address, and the class name and date.

My question has not been addressed here. Is there someone I can contact?
Please contact us at 973-377-6454 or university@uniquephoto.com with any additional inquiries.

Unique University Class Cancellation Policy
- Classes costing less than $99 may be canceled up to 48 hours in advance for a full refund. For classes costing $100 or more, advanced notice of seven days before the class is necessary for a full refund.
- Requests for cancellation made after these deadlines will be awarded store credit in the amount paid for registration towards a future Unique University seminar or workshop.
- Cancellations made within 24 hours of the beginning of a class will not be honored and no refund or credit will be given.
- Cancellations of any class utilizing models will be subject to a cancellation fee of 50% of the purchased price (up to $100).
** Attention American Express cardholders: If you cancel a registration for a class costing $100 or more, there will be a 3% cancellation fee deducted from your refund or store credit.
Awesome Workshop
Reviewed on Thursday, March 20, 2014
By: Randy
I attended this workshop last year. Rick and his assistants do an awesome job! Not only did I learn a lot from this workshop... but Rick always made the most of every situation and I felt like I could ask any question at any time (in regards to the workshop). If you haven't been there... then I highly recommend it.
Rick Friedman Workshops
Reviewed on Wednesday, February 6, 2013
By: Bruchea
Have taken 2 of Rick's workshops/seminars in the past and may well attend in the future. No question too big or too small for Rick. Always provides helpful guidance whether complex or simple without making you feel like you shouldn't have asked. Informative and fun!!!
2011
Reviewed on Thursday, April 26, 2012
By: Anonymous
I took Rick's workshop in 2011. His workshop is really hands on and lots of fun! I learned so much about lighting and great tips!
Upcoming Classes & Events