Monthly Meetup with Adventures in Photography and Unique Photo
Skill Level:

Everyone
Unique Photo® and Adventures in Photography (AIP) would like to invite you to our new monthly meetups! On the last Thursday of each month, registrants will meet at Unique® for networking, equipment swaps, a pizza dinner, and presentations by special guest speakers. Please scroll down further to see what's in store for the next meeting!

* Last Thursday of each month is the regular meeting time. Due to holidays and other circumstances, please check this listing in case the meeting date/time is changed for any given month.
* Registrants have the option of attending the whole meeting or just the featured speaker presentation. Registration fee will remain the same.
*Registrants will receive their $10 tokens when signing in for the presentation.

7/27/17 Meeting:
Featured Speaker: Alan Shapiro
It's Just Another Day - Street Photography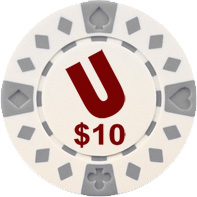 Get a FREE $10 Token
with Registration
Meeting Date: Thursday, July 27th (6:00pm - 9:00pm)

6:00pm – 7:00pm: Equipment Swap & Sale (Canon Room)
• Swap: Tag the items that you wish to sell with your name, contact info and price. Tables will be provided allowing you to display the items that you want to sell to other members. (We will have people to help with the process but are not responsible for theft, albeit unlikely.)
• Sale: Unique will have a table set up to purchase your equipment if you want to sell it to them, even at the end of the night, if no one has purchased it in the swap session.

6:00pm – 7:00pm: ½ Price Sensor Cleaning
• Unique is offering half price camera cleaning to attendees! $25.00 for "C" size sensors; $37.50 for full frame sensors. Please drop off by 7:00pm and you can pick up at the end of the meeting. This is a first come, first serve basis; if you're unable to get your camera cleaned on this night, you can always pick up your camera the next day or try again at the next monthly meeting.

6:30pm – 7:00pm: Pizza and Networking
Meet your fellow members in a relaxing environment! Pizza and light refreshments will be provided for all attendees.

7:00pm – 9:00pm: Learning Program
• Meeting announcements
• Featured Guest Speaker Presentation: Alan Shapiro
Approaching a 6'6" tall guy with biceps as big as most people's thighs wearing a doo-rag and carrying a sledgehammer isn't for everyone. But for Alan Shapiro, it's just another day. For Alan, every single day is another day to meet someone new. Someone with a life as different but as interesting as his own. It's another day to notice someone and make them feel noticed, respected, and (perhaps even) special. It's another day... another chance... another moment to see how incredible our differences make us, but more importantly, to see how much more incredible our similarities are.

Come join Alan for a few hours and meet some people you might not have noticed on a different day. Alan will talk about street portraiture, his methods for approaching people, and his workflow. And hopefully after his talk, you'll want to run out and try his techniques for yourself.

Alan grew up on the creative side of the advertising world, working with clients around the world; telling their unique stories in very unique ways. Along the way, he had the pleasure of collaborating with thousands of talented photographers, directors and image makers. He became envious of their art and craft. At first, he saw it as a means of reducing his stress-filled life. As a Chief Creative Officer at the world's largest Advertising Agency Network, he needed a distraction. A friend gave him a camera. Alan bought another, and another. His new hobby and daily "creative exercise regimen" quickly turned into a joy-filled and all consuming passion. Alan loves talking to all sorts of people and seems to have a knack for getting them to open up and share themselves despite the intrusion and intimidation that a serious-looking camera often represents. He is incredibly patient and am often rewarded with moments of magic. One thing led to another and now his clients include GM, Cadillac, Apple, Lockheed Martin, Scholastic,OnStar, and the City of New York.
9:15pm: Post Meeting Party (Optional)
For those interested, please meet at the Hampton Inn, directly across Rt. 46 from Unique Photo®.
Unique University® is the highly acclaimed education component of Unique Photo®, NJ's only camera and video superstore. There is over 2000 sq. ft. of learning space, including our start-of-the art, 1000 sq. ft. main presentation hall. Unique University's mission is to help our visitors "Create Better Pictures" by providing photography education for beginners to pros. With events daily, it is the place where photography groups such as local camera clubs, ASMP, PPA and others meet. We have a full curriculum of classes and seminars from world famous speakers such as Art Wolfe, Rick Sammon, Michael Yamashita, Tyler Stableford, Lindsay Adler, and Will Crockett. We offer photography experiences to such places as the Prudential Center for Seton Hall Men's Basketball, Meadowlands Horse Racetrack, Lakota Wolf Preserve, NJ Jackals Baseball, Rutgers Football, Botanical Gardens, Festival of Ballooning, and much more. Our technical classes include such topics as basic D-SLR photography, lighting techniques, Adobe Photoshop, Elements, and Lightroom, macro photography, composition, editing and printing, wedding photography, HDR photography, working with speedlights, how to use social media, digital organization, one-on-one instruction, and much more.
FAQ UNIVERSITY
Where are classes held?
Unless stated otherwise, classes are held in the Unique University classroom within the Unique Photo SuperStore (123 US Highway 46 West, Fairfield, NJ 07004).

What should I bring to class?
You're encouraged to bring your camera and a notebook and pen to most classes. Some classes will require additional equipment, so please check the class descriptions.

Will lunch or refreshments be included?
Lunch and refreshments are not provided for any classes under 6 hours unless noted.

How do I register for a class?
You can register online, in-store at the concierge, or by phone at either 973-377-6454 or 973-377-2007. Please note that you will need to provide payment information.

Can I register at the door?
For most classes, you're free to register at the concierge desk prior to the start of the class. Please note that there are some classes that offer "Early Bird Special" rates and others that have limited seating, so it would be in your best interest to register prior to the dates of such classes.

I wanted to register for ______ class, but it is now sold out. Is there a waiting list?
Please contact us at 973-377-6454 or university@uniquephoto.com with the following information: your name, phone number, email address, and the class name and date.

My question has not been addressed here. Is there someone I can contact?
Please contact us at 973-377-6454 or university@uniquephoto.com with any additional inquiries.

Unique University Class Cancellation Policy
- Classes costing less than $99 may be canceled up to 48 hours in advance for a full refund. For classes costing $100 or more, advanced notice of seven days before the class is necessary for a full refund.
- Requests for cancellation made after these deadlines will be awarded store credit in the amount paid for registration towards a future Unique University seminar or workshop.
- Cancellations made within 24 hours of the beginning of a class will not be honored and no refund or credit will be given.
- Cancellations of any class utilizing models will be subject to a cancellation fee of 50% of the purchased price (up to $100).
** Attention American Express cardholders: If you cancel a registration for a class costing $100 or more, there will be a 3% cancellation fee deducted from your refund or store credit.
Unique Photo - Showroom
07/27/17 Thu 6:00PM
Unique Photo
123 US Highway 46 West
Fairfield, NJ 07004
Upcoming Classes & Events