Tips for Great Thanksgiving Photos
Published: November 21 2014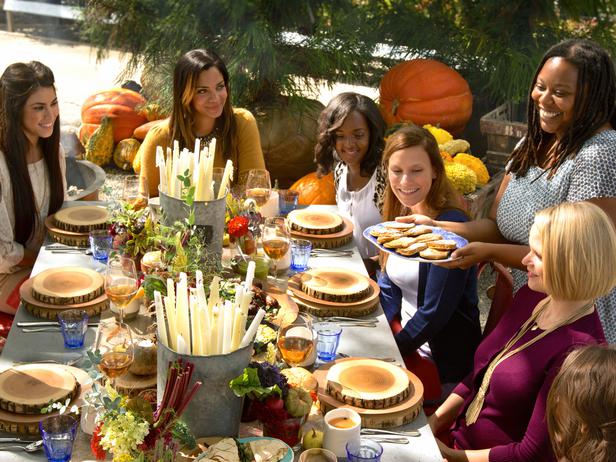 The holiday season starts with Thanksgiving Day. It also highlights the autumn harvest season, which then ushers in winter. Therefore, Thanksgiving is the perfect time for users to take out their cameras and capture stunning images. The images of family moments around the dining table while having a lavish meal can be captured. Here are some Thanksgiving ideas that should make the process of clicking pictures enjoyable.

Plan ahead
Any photography project merits a few days of planning to ensure that it turns out just right. Users will need to think of the kind of shots they would like to take throughout the day, in the house or outdoors. One should make sure that they have cleaned out their memory card to make room for new pictures. Taking a few test shots to ensure that the light in the room is perfect should be another consideration too.
Highlight details
Shooting with a zoom lens during Thanksgiving should serve the purpose, as it allows for more flexibility in composition. One would need to focus on things and people that draw attention. Once a target is chosen, taking a picture becomes easier. Users need to focus on images that help evoke the holiday spirit—like a turkey on Thanksgiving or maybe a close-up shot of a pumpkin pie.
Wreaths, wine glasses, and candles are also great components to focus on. Your Thanksgiving pictures will truly stand out when they are highlighted smartly.
Group shots
Every holiday demands a family group shot, because, well, that is the time when the entire family usually assembles at one place. When taking these shots, do away with tried and tested shots, and opt for something more fun and experimental. If it involves the use of props, so be it. Thanksgiving photography should be experimented with.
One should ensure that the family is positioned well, and in a part of the house with great lighting. Each member should be a part of the frame. Users may have to employ the use of a tripod to get a picture-perfect shot. Also, users should avoid using a flash and instead make use of natural light.
Use creative angles
Composition is an important aspect of taking shots. Therefore, a photographer should choose his or her vantage point carefully to ensure that there is enough flexibility when choosing various angles. Using overhead or side shots should be a great way of experimenting with family members and friends. Also, one must decide how to crop the image in order to make the composition truly standout.
Use minimum photo equipment
During the holidays, you would want to refrain from being too formal when capturing images with your camera. Therefore, keep the photo equipment to a minimum. Using a tripod is a good idea, because it will give you the option of experimenting with different angles. Try and avoid using a flash, as it just spoils the mood and emotion of the picture. Also, using a zoom lens will work best when taking Thanksgiving Day pictures. However, using a wide angle would be apt when taking pictures of the dining table.
The tips provided above will surely come handy a week later on thanksgiving. Do share this article with your photographer friends.