Talking Photography with Art Wolfe
Published: January 27 2015
Categories: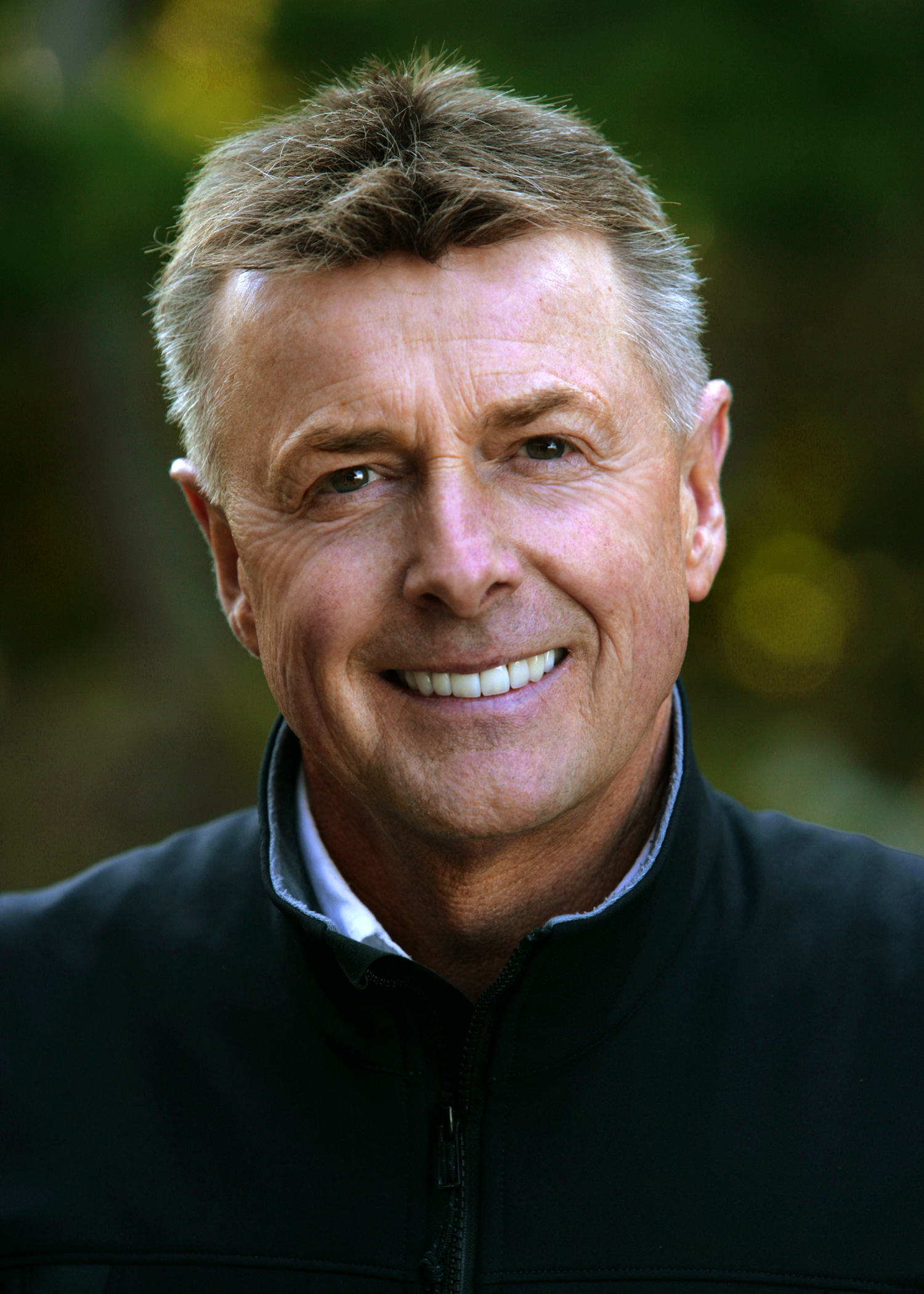 Art Wolfe is no stranger to the photographers' community. He has been an active photographer for more than 30 years now, producing work in a number of genres like wildlife, nature, and native cultures. In addition, he has been an influential conservationist, and his work has been hailed by several conservation groups that say that it has a great visual impact on the cause. Trained as an artist, Wolfe studied at the University of Washington, and graduated with a degree in fine arts. He then worked for the National Geographic magazine, where he published his first photobook. As of now, Wolfe has released more than 65 photobooks and numerous videos instructing the techniques of the medium. His work has been noted for its stunning visual appeal, and a style that seems to be a hybrid form of photojournalism and art photography. He has been a part of a public television series, 'Travels to the Edge with Art Wolfe,' which deals with the environment-related themes from a visual perspective. He is also a fellow of The Royal Photographic Society.
Unique Photo got in touch with Wolfe to hear from him about his passions, inspirations and favorites. Here's the interview:
UP: You have a degree in fine arts. How did you end up doing photography?
AW: I knew from a very young age that I would be an artist and earn my living as such. I grew up experimenting with a variety of mediums as a painter, but I was also very impatient. On more than one occasion, my parents would come home to find me 'drying' my oil on canvas works in the oven, overwhelming the house with the stink of oil paints. I eventually settled on water colors, because they dried fast, so you could work fast and move on to the next piece. I went to the University of Washington with this in mind, graduating with a degree in fine arts, I imagined I'd be an art teacher, while continuing to do my work on the side. At that time, in the 1970s, photography was not considered 'art,' and classes were off limits to all but Journalism majors.
I love climbing and backpacking, spending as much time as possible out in nature, and I would take a camera with me on outings, simply to record the landscape as a reference print to then paint from later. With an ingrained drive to work fast and some ever improving photographic skills (through trial and error), I soon realized that the photograph could be my artistic statement, and I could create a dozen compositions in a single day vs. trying to paint them back at home. I made the switch to photography in my early 20s, and put the paints away for decades, only pulling them out recently in the past few years, happily finding that the old artistic muscles were still intact.
UP: What was it in landscape photography that grabbed your attention, to the extent of making it a career choice?
AW: It really wasn't 'landscape photography' itself that was a career choice so much as just being an artist, it just happened that photography became my medium of choice, and landscapes an early subject of choice. I have always loved nature, and was an environmentalist and conservationist, long before I knew that there was a word for such a thing. I spent every spare moment, exploring the wooded ravines around my childhood home in West Seattle. As I grew into my teens and had my own car, you couldn't keep me out of the mountains on the weekends, climbing peaks (even renaming them in my own mind, planting little flags at the summit, as if I were the first to set foot there), exploring deep forested valleys, joining climbing clubs, and eventually becoming a climbing guide, leading clients to the summits of notable peaks around the Washington state. It was only natural then that my early subjects would be the beautiful mountain landscapes of the Pacific Northwest. Early in my career, I was trying every angle I could to get my photos out there, and I went to retail stores, selling climbing clothing and outdoor gear, notably The North Face and REI, and lobbied them to display my photos on their walls. They eventually agreed, and years later, I would even have my first gallery in the flagship REI store in Seattle, WA.
People have always loved beautiful landscapes. For some, they represent a goal, something they can imagine seeing with their own eyes. For others, they get lost in such beauty that they can't imagine even existing. Everyone can relate to a beautiful landscape on some level. I love being able to bring these moments, a dramatic sunrise, or a foggy coastal scene to people, and I still get a charge out of seeing someone relate to, and have an emotional response to such images.
UP: Since your field of expertise is Landscape Photography, how do you go about choosing the destination, and which one is your favorite?
AW: When I was growing up in the 50s and 60s, I enjoyed watching the old TV documentaries about adventurers exploring the world. They showed b/w film of the TV hosts interacting with natives in Brazil and Papua New Guinea, and I was fascinated. I couldn't get enough of those shows. I guess you could say I started creating my own little checklist in the back of my mind in elementary school of places I wanted to see first-hand, even if I could never have imagined going there myself. In college, I studied anthropology and art history, which further added to my list and in 1984, I found myself in Tibet, documenting the first US Everest expedition allowed in through China. Seeing these foreign landscapes and cultures first-hand, which I had studied in college, was a magical and transformative experience. I couldn't get enough. I recalled from art history what I assumed were works of fantasy by the Chinese masters, and it was only after I visited Haung Shan that I saw first-hand that they were actually realists painting exactly what they saw before them. Many of my locations have been places I've heard of over the years, and have always wanted to visit; others come from photo and art books I've collected in my library over the years. In looking through books, if I feel a person has only begun to scratch the surface, and there is a lot more left to explore, I'll make a note to head there, but if it looks as though they've captured the best the area has to offer, I'll look elsewhere. Many people are surprised that I have not been to some of the classic locations, for example, I've never been to the pyramids of Egypt, or many of the popular countries in Europe. Instead, I've tried to open up new areas, exploring the tundra outside of Churchill long before there were tundra buggies, or spending three years to get a permit to penetrate the jungles of Brazil, and home to the Yanomami people. I was photographing along Brooks Falls in Alaska, long before there were boardwalks, overlooks, and railings. My favorite location is honestly the last place I've been. I get energized and fill my soul with creating art and being in the field. I do have favorite locations for various subjects, India is so full of culture and color that one could spend a lifetime exploring it. The Pantanal in Brazil has such a density of tropical birds that it is a birder's paradise. South Georgia Island is a wonderful destination, as the animals there only see the occasional photographer and have little fear of man, allowing for wonderful wide-angle shots, incorporating the landscape and the animal together.
UP: Do you think there is a place that every photographer must explore, something that compels to be photographed?
AW: This is a tough question. There are so many different places to go around the world, and at the same time, some of my favorites are right in my own back yard. You really don't have to travel and spend weeks in the field for great photo opportunities; I continue to, partly because I love world travel and experiencing different cultures. It's just a part of who I am, and I can't imagine it any other way.
If I were to recommend just one destination with landscapes in mind, I guess it would be Iceland. I was there recently to photograph an active volcano and the river of lava, and the shots were amazing, far surpassing my expectations. The Landmannalaugar Mountains, with just the right amount of snow, and the dusting of volcanic ash, are like a watercolor painting. A visit to Jökulsárlón to photograph the icebergs is a must on your itinerary. Going in winter offers short days, but you get an opportunity to photograph the aurora borealis, something which should be on everyone's bucket list. Also, no visit to Iceland could be complete without seeing the iconic Icelandic horses.
UP: Do tell us about the camera and camera gears you prefer while shooting.
AW: I have no sentimental attachment to my equipment, I'll use whatever the best is that I can afford or get my hands on at the time. Most recently, I have been using the Canon 1DX, and I love it for the high ISO sensitivity that has allowed me to get images I never could have dreamed of just a few years ago. I can easily shoot at ISO 4000, even 6000, before I have to worry about noise in the image, allowing me to hand-hold the camera floating down a river in the Pantanal region to photograph jaguars hunting in the shadows along the banks. Additionally, the focusing in this camera is so fast and accurate, I can capture birds randomly flitting by my field of view in a fraction of a second and nail the shot.
Shooting landscapes and my Human Canvas project, I'll take as much detail as I can possibly get. For that, I now turn to the Leica-S system. The medium-format images are so sharp with so much detail, they continue to amaze me with what is possible and how good the resulting large format prints look in the gallery. It's a bit nostalgic as well, working with prime lenses, and the quality in the glass is superb. I use a tripod whenever possible, especially when shooting landscapes and for that, I turn to Gitzo and Kirk ball heads. The tripod has to be light enough that you won't hesitate to take it with you into the field, and also stable enough so that it's still an asset once you get there. This combination works. Over the last couple of years, I have been working with Gura Gear to design a camera bag on which I would ultimately put my own name, and it's allowed me to work with a manufacturer to get just the bag I wanted, a pocket for my laptop, and heavy weather-sealed zippers that are big enough for my 200–400L lens, two bodies, and a handful of other lenses, but not so big that I feel like I have a suitcase on my back.
Lastly, it's all about the camera you have in your hands. I'm not above shooting with my iPhone, walking through a market square, and yes, these images have found their way into my archives as well.
UP: We must ask this. Could you tell us a little about your experiences as a photography instructor at Unique University?
AW: It was a great experience, putting on a workshop at Unique Photo. The employees that we worked with, Scott Farestad and Matthew Sweetwood, were great to work with and very attentive. Matthew is on the board of directors of an excellent charitable foundation, The Josephine Herrick Project, which is endorsed by the PMDA, and is the most well-known non-profit organization in the photography industry, I was honored to donate a print for an auction they were having.
UP: A lot of amateurs out there follow you and look up to you for advice. Would you like to give them a piece of advice?
AW: As you look to people for inspiration, look to just as many 'other' artists as you do photographers. Think about why some works of art endured for hundreds of years, while others have been lost in time. What makes them 'the best' and recalled in every art history and appreciation book? Household names such as van Gogh, Degas, Dali, Renoir. Also look to contemporary artists and imagine what it is about their work that has inspired so many people, and even whole movements. Artists like Pollack, Toby, de Kooning, and O'Keeffe; the works of all of these artists contain the hallmarks of fine art and the elements, which make up a fine art photograph, are no different. When you are out in the field, look for inspiration around you that reminds you of their work, learn to see a Monet in the landscape, try photographing nature as O'Keeffe would have painted it, find an abstract reminiscent of Jackson Pollack in the random patterns of nature. Open up new possibilities in your photography beyond just taking the same photographs that have been shot countless times before, only with better equipment. In doing so, you will help to progress photography forward as a fine art, which helps elevate and inspire photographers around the world.
Liked the interview? Do share it with your fellow photographers and friends.