Photoplus Expo: Let's photograph the world
Published: October 27 2014
It's that time of the year again, when we gear up for the biggest imaging and photography show in North America. No prizes for guessing: the PhotoPlus Expo is all set to sweep professionals, students, and educators in the field off their feet, with a lineup that is quite different from last year's.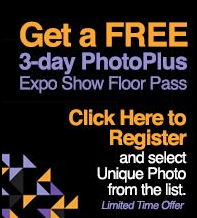 The event will cover every major photography genre, such as commercial, editorial, portrait, and wedding, among many other niche areas of interest. With a combination of photography classes, seminars, lectures, and workshops, the event is going to attract the who's who of the photography industry. So, do tune in if you want to listen to a famous name speaking about his pet topic. The three-day-long conference will kick-start on October 30 in New York City. Online registrations are open for two more days, and you can choose to either participate or visit. As it happens, the event will see Unique Photo putting up two photography booths. And it is an open invitation. Drop by to click and get yourself clicked. The booth especially invites people to click selfies, the baby genre of our visual age.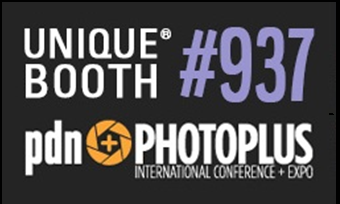 PhotoPlus is about having fun, but it is not just about fun. With a lot of like-minded people around, the event will most likely have a lasting impact on you as a photographer. You can attend classes as per the pass you choose, learn with and alongside your fellow professionals, and learn to lean less on post-production and software. The classes will help you develop your own vision and intuition. In addition, each day of the event will see a distinguished panel discussing the state of the art, the new and old of photography, and things that one can look forward to. And believe us, you can't not get inspired while listening to the likes of Martin Parr and David Friend, can you? The team at Unique Photo is waiting to participate in the event with bated breath, and is doubly excited to host the huge Unique Photo members and family. We have a feeling that this year, the event shall be memorable. So, see you at the Unique Photo booth in your best faces. Also, you can win a three-day free pass to PhotoPlus. Just visit Unique Photo and invite yourself to three days of an awesome festival experience.
Read More : HISTORY OF THE DIGITAL PRINTING INDUSTRY With Unique photo, you can attend the event for free! For any other information, check out the photoplus portal : http://www.photoplusexpo.com/