Fujifilm Announces the New INSTAX® Mini 9 Instant Film Camera
Published: March 28 2017
Categories: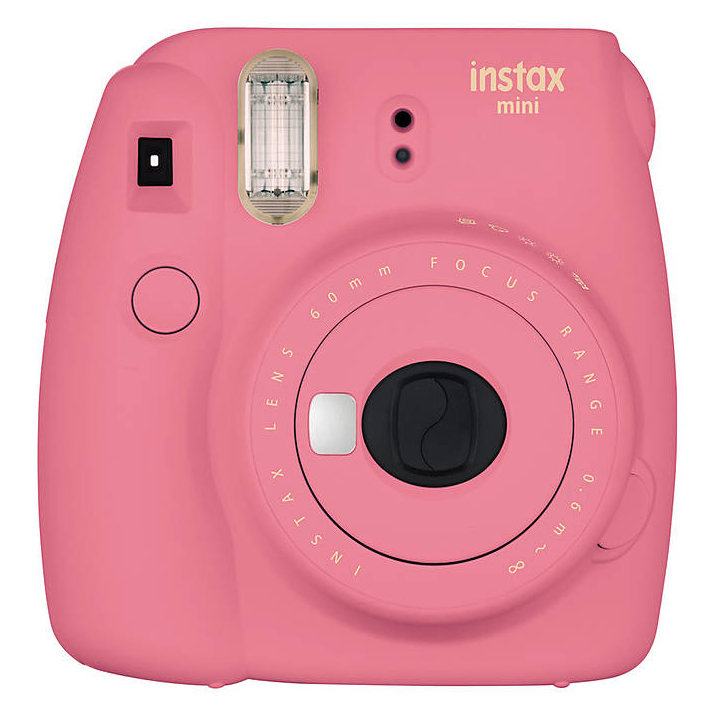 Valhalla, N.Y., March 28, 2017 – FUJIFILM North America Corporation announced today that it will launch the all-new INSTAX® Mini 9 in fashionable colors beginning in April. As part of the exciting INSTAX® line, the new compact INSTAX® Mini 9 will feature a selfie mirror, high-key mode and an attachable close-up lens. Starting in April, the Mini 9 will be available in three cool colors: Flamingo Pink, Ice Blue and Lime Green. Two additional colors: Cobalt Blue and Smokey White will then follow in June.
The new INSTAX® Mini 9 preserves the ease of use and attractive design features of the existing INSTAX® series while offering new features and enhancements. The new Mini 9 features a front-facing selfie mirror next to the lens, which makes taking selfies even easier. There is also a close-up lens for capturing high quality close-ups, and a new high-key mode that enables users to take brighter photos, perfect at parties, for still life and creative outdoor pictures.
The INSTAX® Mini 9 instantly prints credit card sized photos that can be passed around, viewed and shared right away anywhere, anytime. There are many ways and occasions to have fun with the Mini 9, such as at weddings, parties, high school proms, nights out on the town as well as everyday scenes and self-portraits. Capture all of the fun and then share photos immediately with family and friends long before the party ends! You can also get creative and craft personalized gifts, make a collage with images of friends and favorite places or use the photos for creative and decorating projects around the house.
The INSTAX® Mini 9 also works with all INSTAX Mini film packs, including the latest INSTAX Mini Monochrome film that opens up new artistic options, and adds more ways to have fun using INSTAX cameras. The possibilities with INSTAX are endless!
You May Also Like: