Discover Photo-books
Published: August 01 2022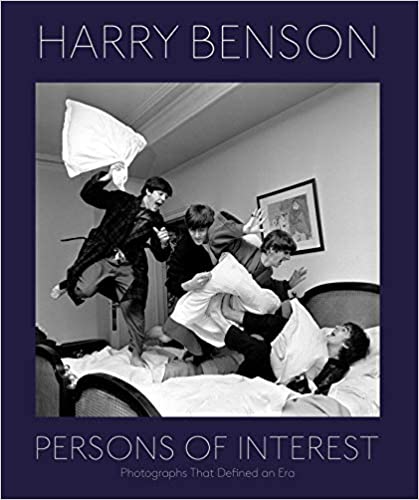 Depending on your current living room size and configuration you likely have a coffee table. And upon that coffee table in addition to a plethora of tv remotes, Alexa accessories, and coasters, you likely have some coffee table books. And if you're unfortunate to be anything like me, you will have an absolutely insane collection of said photo books, in both quantity and quality.
As I've gotten older the things I've found myself collecting more are books, primarily inspirational photographers I admire and appreciate. I have a collection that is rapidly approaching the weight limits of said coffee table but I thought I'd give you an insight into a couple of my favorite photo books I have in no particular order of appreciation or the like.
First up is Fred Herzog's Modern Color. Fred Herzog was a mostly Canadian based photographer who compiled the works for this book from the 1950's to 1960's. The majority of the images in this book were created using the now defunct Kodachrome slide film. The book has 200+ photos and is an absolute time warp for any nostalgic human who yearns for the visuals of yesterday.
Next up is Annie Leibovitz's A Photographers Life. This mammoth book is big, heavy, and filled with some of the most iconic photographs ever taken. The book is one of kind in that it runs the gamut when it comes to the career of Annie. In its pages are some incredible images of her family, her landscapes, and a healthy dose of the celebrity iconic portraits she is known and loved for.
Vivian Maier's Street Photographer book created and compiled by John Maloof is one of my favorites. If you have not seen the documentary detailing his experience of creating this archive of Vivian Maier it is a must watch. Some of the most incredible street photographs I have ever seen, this book came to me by way of Christmas and I am incredibly happy for that present.
Next up is Jim Marshall's Show Me The Picture is any concert photographer's dream book. Created with mostly photos from the 1960's and 1970's this book has every noteworthy musician of the time. From Bob Dylan to Jimi Hendrix this book delivers on 300 beautiful pages.
And last but certainly not least is Harry Benson's Persons of Interests. What is there to say about Harry Benson aside from he's one of the greatest living photographers in history? This book compiles such a stunning array of photographs that I find myself re-reading it over and over again. Simply one of the most outstanding books I own and one I could not possibly recommend more.