Canon imagePROGRAF PRO-2000 Large Format Printer w/Multifunction Roll System
Product #:

CND19022
Manufacturer #:

1124C006
Canon PRO-2000 Printer
11-color plus Chroma Optimizer 24-inch printer
Sub-Ink tank system
4-picoliter ink droplet size
2400×1200 dpi
3.5-inch LCD color screen
WiFi connectivity
USB port
Inbuilt 320 GB hard disk
Includes Canon Print Studio Pro software
Multifunction Roll System
imagePROGRAF printer driver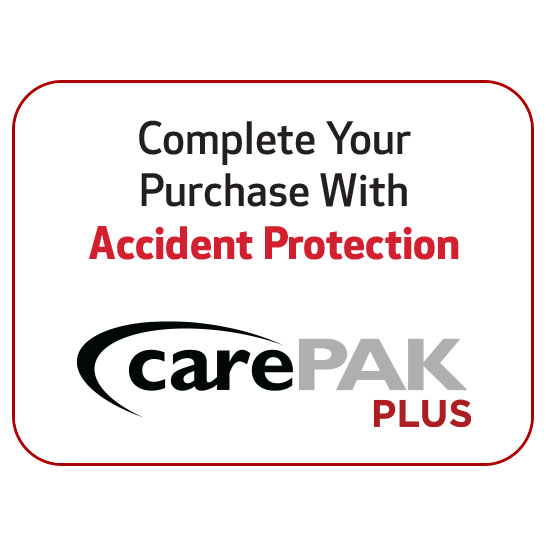 2400 x 1200 dpi
Black
Ink Type:

Pigment inks - Black, Matte Black, Cyan, Magenta, Yellow, Photo Cyan, Photo Magenta, Grey, Photo Grey, Red, Blue, Chroma Optimiser
Overview
Produce prints with incredible photographic quality by using the Canon PRO-2000 Printer with Multifunction Roll System. It boasts an all-new, 1.28-inch-wide print head that lets you print faster and at a high quality. Its ergonomic design comprises a flat top surface for checking your prints, and a 3.5-inch, color LCD touchscreen panel that displays print information. The printer's WiFi facility lets you print from any WiFi-equipped device. Also, the Canon PRO-2000 Printer allows you to print JPEG and PDF files directly from a USB flash drive. The Multifunction Roll System in the printer is useful for accommodating an extra paper roll or acting as a media take-up unit for the printed output. The printer uses high-capacity, hot-swap ink tanks that ensure uninterrupted printing, every time. Further, the Print Studio Pro plug-in enables you to print directly from professional editing software, which include Adobe Photoshop, Adobe Lightroom, and Canon's Digital Photo Professional.
Product Reviews
There are no reviews for this product.
Specifications
Brand
Canon
Detailed Specifications
Printer Model:
12 Colour 24"/610mm

Printer Model:

The model name or number of a printer.

Max. Power Consumption:
Operation: 88 W or less; Standby: 2.6W or less; Default setting for the time to enter the Sleep mode: Approx. 5 Minutes; Power off: 0.5 W or less

Max. Power Consumption:

Maximum power consumption that a scanner uses.
Printer Specifications
Printer Technology:
Canon Bubblejet on Demand 12 colours integrated type (12 chips per print head x 1 print head)

Printer Technology:

The type of printer technology.

Printer Technology:
FINE: Full-Photolithography Inkjet Nozzle Engineering

Printer Technology:

The type of printer technology.

Number Of Nozzles (Total):
18,432 nozzles (1536 nozzles x 12 colour)

Number Of Nozzles (Total):

The number of nozzles.

Maximum Printer Resolution:
2400 x 1200 dpi

Maximum Printer Resolution:

The maximum size of a print with optimum quality.

Nozzle Pitch:
600 dpi x 2 includes Non-firing nozzle detection and compensation system

Nozzle Pitch:

This is the spacing in between each nozzle on a print head.

OS Compatibility:
Microsoft Windows 32 Bit: Vista, 7, 8, 8.1, 10, Server 2008, 64 Bit: Vista, 7, 8, 8.1, 10, Server 2008/R2, Server 2012/R2 Apple Macintosh: OSX 10.7.5 ~ 10.11
Ink Size:
minimum 4 pl per colour

Ink Size:

Container measurement.
Physical Specifications
Dimensions:
1110 x 984 x 1168 mm (Basket Open); 1110 x 766 x 1168 mm (Basket Closed)

Dimensions:

The measurements of an object.

Weight:
101 kg (including Roll Holder Set, excluding ink and print heads)

Weight:

The physical weight of the item without packaging.

Color:
Black

Color:

The color of the item.
Interface
Direct Print Capable:
USB; Wi-Fi

Direct Print Capable:

Allows camera to connect directly with a compatible photo printer and make prints without the need of a computer.
Detailed Specs
Power Supply:
AC 100-240V (50-60Hz)

Power Supply:

A device that supplies electric power.
Ink Cartridge Specifications
Ink Type:
Pigment inks - Black, Matte Black, Cyan, Magenta, Yellow, Photo Cyan, Photo Magenta, Grey, Photo Grey, Red, Blue, Chroma Optimiser
Hardware & Software Data
Interface & Connectivity:
USB 2.0; Ethernet (10/100Base-T/TX); Wi-Fi (IEEE 802.11b/g/n)

Interface & Connectivity:

The connectivity of an interface to a network.

Printer Language:
SG Raster (Swift Graphic Raster), PDF (Ver.1.7), JPEG (Ver. JFIF 1.02)

Printer Language:

The printer protocol used to communicate with a computer
In The Box
Canon PRO-2000 Printer with Multifunction Roll System
Multifunction Roll System
Matte Black Starter Ink Tank (160mL)
Photo Black Starter Ink Tank (160mL)
Cyan Starter Ink Tank (160mL)
Magenta Starter Ink Tank (160mL)
Yellow Starter Ink Tank (160mL)
Photo Cyan Starter Ink Tank (160mL)
Photo Magenta Starter Ink Tank (160mL)
Gray Starter Ink Tank (160mL)
Photo Gray Starter Ink Tank (160mL)
Red Starter Ink Tank (160mL)
Blue Starter Ink Tank (160mL)
Chroma Optimizer Starter Ink Tank (160mL)
MC-30 Maintenance Cartridge
PF-10 Print Head
2" Roll Holder with 3" Core Adapters
Power Cord
12 x Sheets of Heavyweight Coated HG Paper (A4, 8.3 x 11.7")
Stand with Legs, Basket, and Tools