Canon imagePROGRAF PRO-2000 24-Inch Professional Large-Format Inkjet Printer
Product #:

CND19020
Manufacturer #:

1124C002
UPC:

013803269666
Canon imagePROGRAF PRO-2000 Printer
24" Professional Large-Format Inkjet Printer
LUCIA PRO Ink System
L-COA PRO Control Engine
Max. Resolution: 2400 x 1200 dpi
Max. Print Width: 24"
Intelligent Media Loading
Anti-Clogging FINE Technology
Built-In Multi-Sensor For Consistent Color
Device Management Console Software
Sub-Ink Tank System Eliminates Ink Waste
Change Tanks Without Stopping Printer
Features 3.5" Color LCD Touchscreen
Built-In USB Port & 320 GB Hard Drive
Features Wireless Connectivity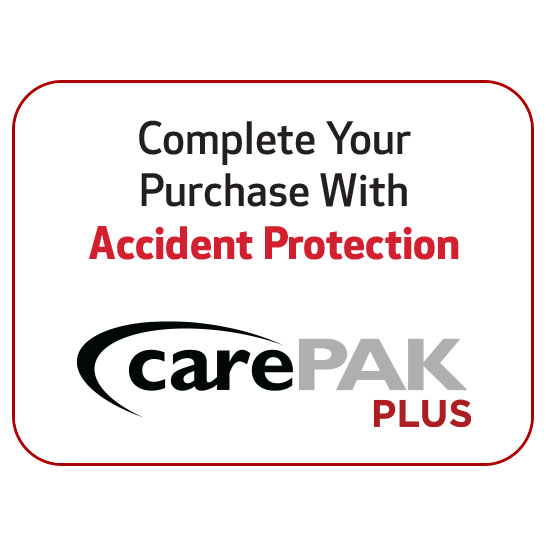 2400 x 1200 dpi
Ink Type:

Pigment-Based
---
Promotional Video:
---
---
Overview
---
The Canon imagePROGRAF PRO-2000 Professional Large-Format Inkjet Printer (24") allows you to print images, of up to 2400 x 1200 dpi resolution, with high-quality, & color-consistency. The imagePROGRAF PRO-2000 features Canon's new LUCIA PRO Ink Set, which features 11, color-pigment inks, that are made to generate prints, with uniform gloss, impressive resistance to scratches, reduced graininess, & an enhancement in the darker areas of your images. The PF-10 Print Head, is designed to feature "Anti-Clogging FINE Technology", which allows the imagepROGRAF PRO-2000 to print at high speeds, with minimal clogging. Thanks its included Sub-Ink Tank System, you are able to use all of the ink, to the last drop, without waste. The imagePROGRAF PRO-2000 is compatible with 160-, 330-, & 700-ml ink tanks. A built-in, 320 GB hard drive is included, for storing print-job data, in protected mailboxes, which can be accessed via your web browser, or on the printer itself, in the event that you need to reprint an image. The Canon imagePROGRAF PRO-2000 Printer is capable of printing PDF & JPEG files, directly from a USB thumb-drive, & features Wi-Fi connectivity.
---
Product Reviews
There are no reviews for this product.
Specifications
Brand
Canon
Detailed Specifications
Power:
AC 100-240V (50-60Hz)

Power:

This is the type of power a device uses.
Printer Specifications
Printer Technology:
Inkjet Large-Format

Printer Technology:

The type of printer technology.

Number Of Nozzles (Total):
18,432 (Total Nozzles)

Number Of Nozzles (Total):

The number of nozzles.

Maximum Printer Resolution:
2400 x 1200 dpi

Maximum Printer Resolution:

The maximum size of a print with optimum quality.

Nozzle Pitch:
600 dpi x 2; Non-Firing Nozzle Detection & Compensation

Nozzle Pitch:

This is the spacing in between each nozzle on a print head.

Standard Interface:
Built-In USB Port & 320 GB Hard Drive
Paper Compatibility:
Inkjet Media Roll (Up To 24" Wide)
Ink Cartridge Configuration:
LUCIA PRO Ink System

Ink Cartridge Configuration:

This is the configuration of ink cartridges in a printer. The ink cartridge configuration can affect the print quality.

OS Compatibility:
32bit: Windows (Vista/7/8, 8.1/10); 64bit: Windows (Vista/7/8, 8.1/10); Mac (OS X 10.7.5-10.11)
Ink Size:
Compatible With Canon PFI-710 160-, 330-, & 700-ml Ink Tanks

Ink Size:

Container measurement.

Included Software:
Device Management Console Software
Ink Cartridge Specifications
Ink Type:
Pigment-Based
In The Box
Canon Pro-2000 Printer
Matte Black Starter Ink Tank (160mL)
Photo Black Starter Ink Tank (160mL)
Cyan Starter Ink Tank (160mL)
Magenta Starter Ink Tank (160mL)
Yellow Starter Ink Tank (160mL)
Photo Cyan Starter Ink Tank (160mL)
Photo Magenta Starter Ink Tank (160mL)
Gray Starter Ink Tank (160mL)
Photo Gray Starter Ink Tank (160mL)
Red Starter Ink Tank (160mL)
Blue Starter Ink Tank (160mL)
Chroma Optimizer Starter Ink Tank (160mL)
MC-30 Maintenance Cartridge
PF-10 Print Head
2" Roll Holder with 3" Core Adapters
Power Cord
12 x Sheets of Heavyweight Coated HG Paper (A4, 8.3 x 11.7")
Print Head Alignment Sheet
Stand with Legs, Basket, and Tools