Canon EF 24mm f/1.4L II USM Wide Angle Lens - Black
Product #:

CNL3003A
Manufacturer #:

2750B002
UPC:

013803092769
Canon EF Wide Angle 24mm f/1.4L II USM Lens
SWC (Sub Wavelength Coating)
Ring-Type USM Motor
Excellent color reproduction and edge to edge sharpness.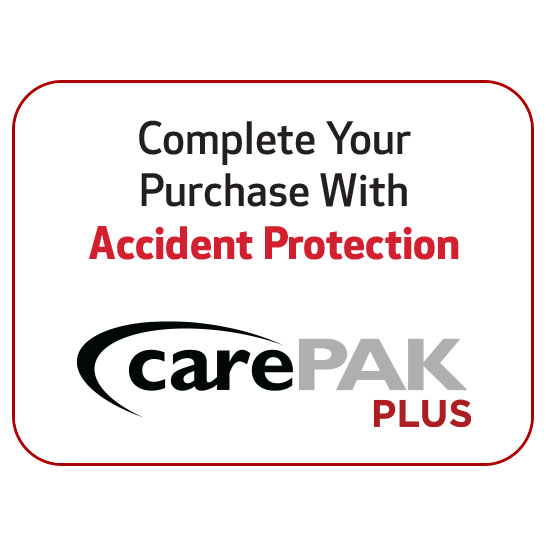 OVERVIEW
Canon's newest fixed length L-series lens, the EF 24mm f/1.4L II USM, incorporates the newest in Canon lens technology for spectacular sharpness and impressive performance at all settings. It features two high-precision, large-diameter aspherical lenses for sharpness across the sensor, even in peripheral areas of full-frame sensors. Lens elements have a newly-designed anti-reflective SWC (Sub Wavelength Coating) that departs from conventional coatings by using an extremely fine structure that minimizes ghosting and flaring across the lens surface, regardless of the angle with which light enters or exits. It also features two UD lens elements to minimize chromatic aberrations, incorporates rear-focusing, ultrasonic, quiet and high-speed AF with full-time manual override. A circular aperture provides beautiful out-of-focus detail and offers legendary dust- and water-resistant L-series construction using only lead-free glass.
Product Reviews
much better 24mm quality than the 24-105L
Reviewed on Wednesday, December 1, 2010
By: Anonymous
It's a bit on the pricey side (as are many recent Canon lenses) and maybe not exactly the best value ever, that said it delivers amazing quality for landscapes edge to edge on a 5D2 (when stopped down) and you also have f/1.4-2 for when you need a bit of subject isolation or more speed for indoor shooting without flash and when low DOF is OK. The image quality is remarkably better than with the 24-105L I had which made a mess at the edges at 24mm even stopped way down (it also had much worse distortion). I like the 24 1.4 II much better. None of the various zooms deliver as crisp an image edge to edge on FF at this focal length at ANY f-stop. Only the 24 T&S II or Zeiss 21mm offer any better landscape quality than this lens on a 5D2/1Ds3 (and not by much really). For pure, slow tripod taken landscape work the 24 T&S II is the best bet, but the 24 1.4 II does very, very well (unless you need tilt) and has AF and 1.4 so it's easier to use and more flexible in general. A relatively nice compact lens that doesn't weigh too much. One of my more used lenses. I would say this and the 70-200 f/4 IS get the most usage of all. With the 300 2.8 IS third.
the best 24mm lens
Reviewed on Friday, June 25, 2010
By: Anonymous
This is hands down my favorite lens. It's very fast and the focus is accurate. Well designed, made...very sturdy and well worth the money. Thanks Unique Photo for sending this out so fast and making my weekend.
amazing lens!
Reviewed on Monday, March 1, 2010
By: Anonymous
This lens is very fast and a good size. It's a little bit heavy, but the sharpness and high quality images make up for it. I mainly use it with low light/indoors but it's great outdoors as well.
Specifications
Brand
Canon
Physical Specifications
Length:
3.4"" (87mm)

Length:

The measurement of something from end to end.

Weight:
1.4 lb (650g)

Weight:

The physical weight of the item without packaging.

Maximum Diameter:
3.7"" (94mm)

Maximum Diameter:

The maximum diameter.
Lens
Focal Length:
24mm

Focal Length:

The distance between the film and the optical center of the lens when the lens is focused on infinity.
Lens Specification
Lens Min. Focus Distance:
0.82 ft.

Lens Min. Focus Distance:

The shortest distance that a lens can focus.

Lens Filter Size:
77 mm

Lens Filter Size:

The size of the filter that fits the lens.

Minimum Aperture:
22

Minimum Aperture:

How wide a lens can be opened.

Lens Magnification Factor:
No

Lens Magnification Factor:

This is the magnifying factor of a lens. Macro lenses will often be described by their "magnification factor". A lens with a 1:1 magnification factor produces a projected image on the sensor which is the same as the subject.

Elements / Groups:
9/11

Elements / Groups:

The individual pieces of glass that form the overall optical construction. Most lenses have between four and eleven elements to bend the light rays to ensure a perfectly formed image appears on the light sensitive surface, such as a film or CCD. The elements are arranged in groups and may be seen in specification sheets as, for example, 6 elements in 4 groups. That configuration may have two single elements and the other four grouped in pairs.

Lens Hood:
EW-83k

Lens Hood:

This is the type of lens hood.

Lens f Stop Range:
1.4-22

Lens f Stop Range:

This is the minimum and maximum aperture of a lens.

Lens Type:
Wide-Angle

Lens Type:

This is the type of lens.

Focus Drive:
Ultrasonic

Focus Drive:

The internal autofocus drive of a lens.

Angle of View (diagonal):
84

Angle of View (diagonal):

Area of a scene that a lens covers or sees. Determined by the focal length of the lens

Maximum Aperture:
1.4

Maximum Aperture:

How wide a lens can be opened.

Focus Type:
Auto / Manual

Focus Type:

The type of focus of the lens from full manual control to auto focus.

Mount Type:
Canon EF

Mount Type:

This is the mount type for the lens to attach to the camera body.
In The Box
With a Purchase
Canon EF 24mm f/1.4L II USM Autofocus Lens,
77mm Snap-On Lens Cap,
Lens Dust Cap E (Rear),
EW-83D II Lens Hood,
Lens Case LP1214,
Warranty
With a Rental
Canon EF 24mm f/1.4 L II USM Lens
Front Lens Cap
Rear Lens Cap
Lens Hood
Carrying Case
UV Filter