What Are You Packing? Featuring Antonio
Published: January 09 2012
In this first installment of our potentially treacherous journey, we are granted a glance at the rucksack of my friend and colleague: Antonio. I asked this old-timey punk enthusiast what he was packing and was genuinely surprised that there wasn't an original Gameboy, complete with Pokemon Red cartridge..or maybe even a Gameboy Camera. Remember those? Perhaps we might find the lack of electronics a bit peculiar, save for a light meter inside his Nikon FE. Could this possibly be some kind of error? I mean, maybe he has another bag just for his fancy digital? Let's ask the man himself: [caption id="attachment_7134" align="aligncenter" width="490"]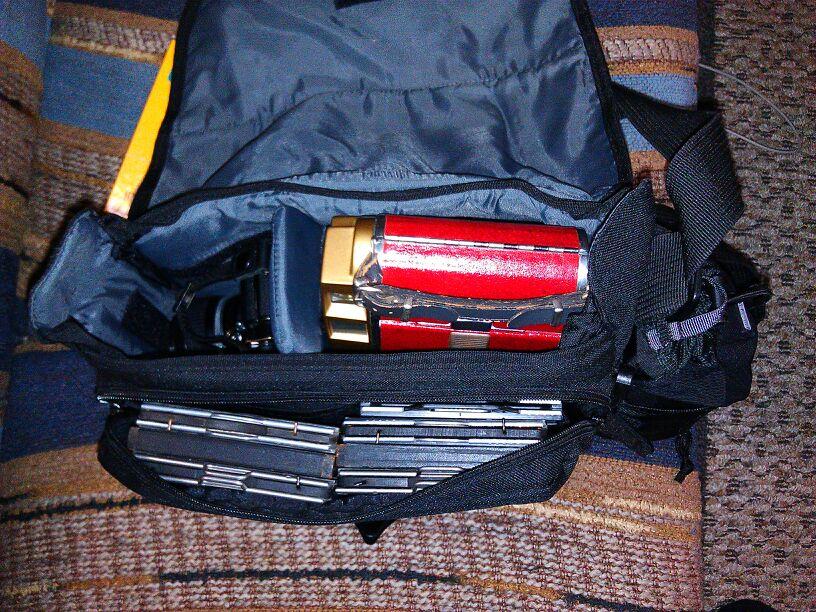 "What's in my gear bag? Polaroid 110 4×5 converted rangefinder, 7 film holders with Kodak Tri-X 320 4x5, Nikon FE with 50mm 1.2, Nikon 17-35mm 2.8, and 4 rolls of 35mm film."[/caption]
N: So...What's going on here?
A: This was basically an experiment in trying something new…or old, whichever way you look at it. I was trying to use things people wouldn't normally use for certain scenarios. In this case, it was using large format and heavily pushed film for music photography. There is a totally different methodology when using film that you do not get in digital photography. Almost everybody is using digital these days, and I feel like it gets kinda boring. Yeah, I could have just photographed the band performing with my D700 and 2.8 zooms, but then I feel like I will just get the same results everybody else gets. If I limit myself, and in a way make it harder, I feel I can make something more uniquely mine. If I do not succeed at that, then I at least have more fun doing it because it is a challenge. In the end I'm very happy with the images I made, and I really enjoyed making them.
N: I wait with bated breath to see the results(See below for a few examples). I suppose this delay from shooting, processing and printing can be considered a flaw when we expect instant gratification thanks to the digital medium. Do you find it hard to produce in an ADD-addled digital age?
A: No. If anything I find shooting digital boring, and detrimental to my motivation. I relate it to work, and this way can often be tedious. With most things you treat as work, it often feels less fulfilling.
[caption id="attachment_7122" align="aligncenter" width="530"]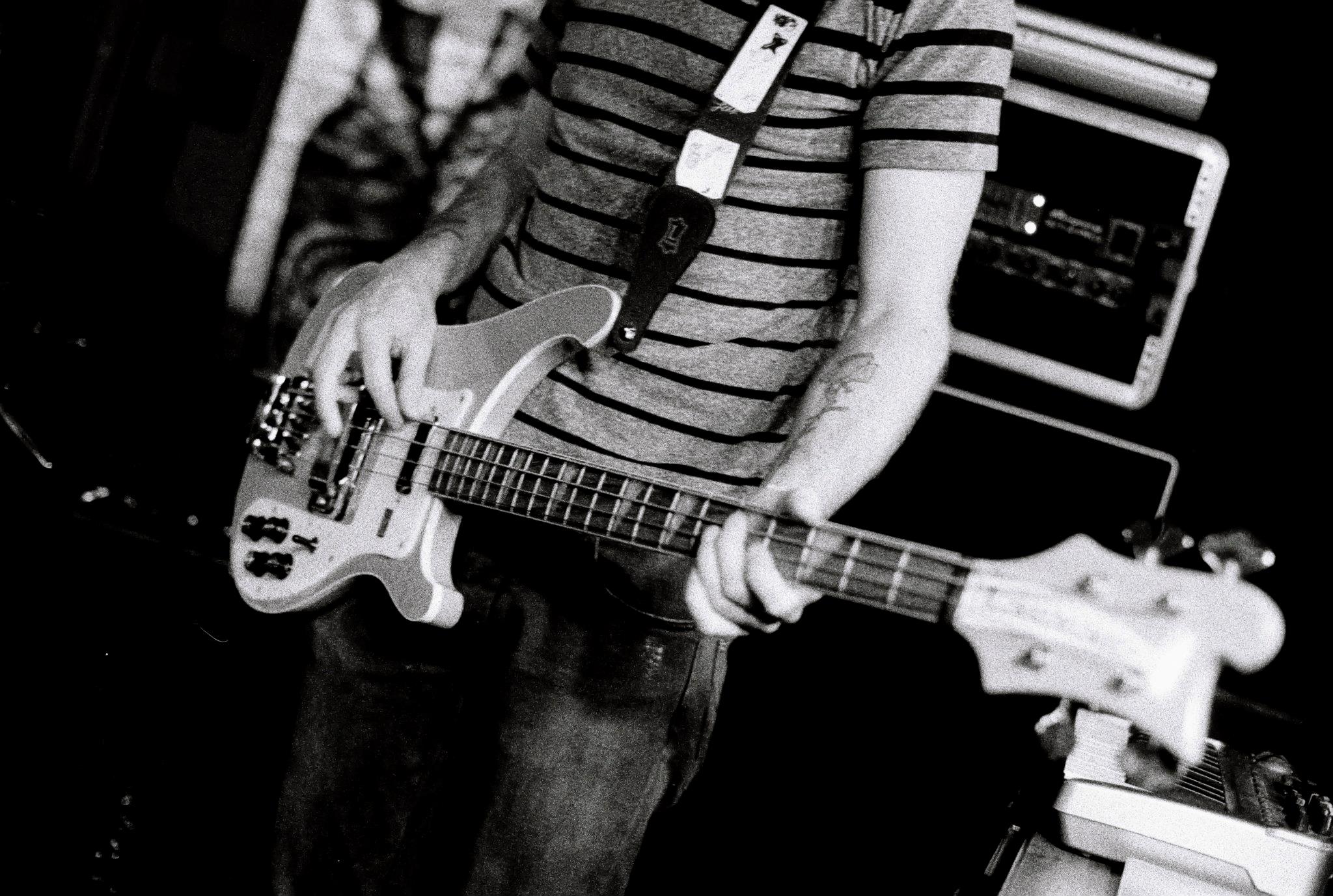 Low Light/High Volume[/caption]
N: Them's some fighting words! Would you consider yourself Anti-Digital?
A: To a degree...even though hearing people saying that they're "anti-digital" is such a turn-off. I used to see a lot of pompous people throw that around as some sort of elitist maneuver. Look, no matter what, you're never going to beat the flexibility and usefulness of digital so you have to find your common ground. Regardless, I choose what I do because I like it. That's what matters most.
N: Whew! On a lighter note: What is one thing you wouldn't leave without?
A: Umm... clothes?
N: I mean in terms of your gear.
A: Nothing. I don't think I could ever find myself following a rule like that in terms of photo gear. I can't tell you how many times I was actually glad to not have a camera on me. Sometimes you feel so pressured to shoot instead of just enjoying the moment. I feel like this pressure can take away from the memory itself. I guess if anything, you should never forget to pack your brain. Be smart about your decisions and ask yourself what is more important in some situations, photography or living life?
N: Fair enough. Last question, as I see that you're anxious to get back to work on the showroom floor. I think I can hear someone asking about the outrageous Blowout Sale going on right now that's been extended to Sunday! (ed. note: You missed out folks!)
A: ...
[caption id="attachment_7121" align="aligncenter" width="530"]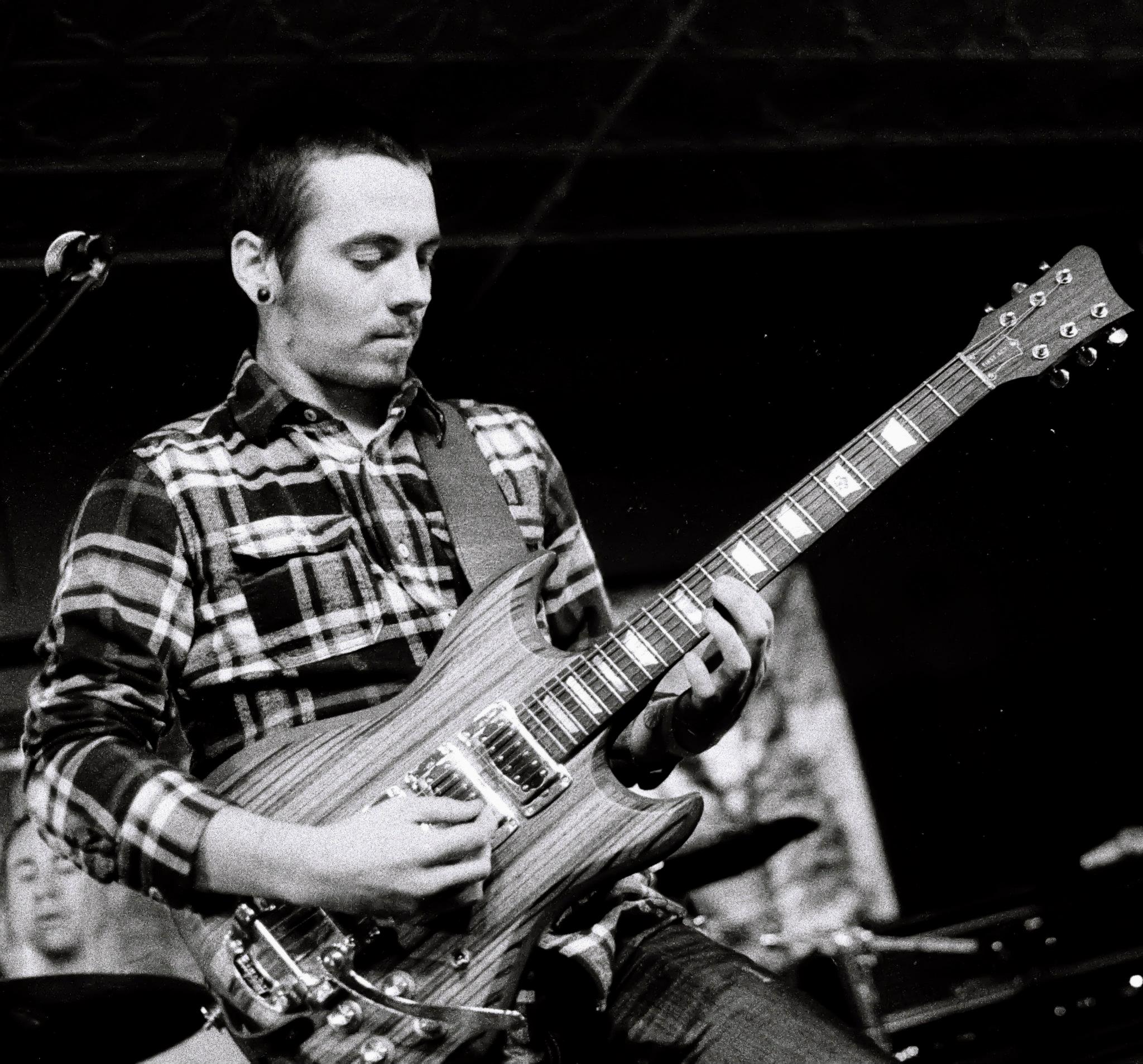 Push it to the Limit[/caption]
N: Describe the way you pack in 3 adjectives.
A: Nonsensical, Regretful, and Spontaneous ( with the exception of film loading). I try not to over think it. If I cannot throw something together quickly then I fear I will not have fun shooting.
Well that was fairly insightful! It's good to see the tradition of analog going strong (although I'm sure some see it as a futile effort). Indeed, I am looking forward to seeing what else people are packing. I hope to maintain this casual atmosphere we have going on here, rather than fill you with the technical mumbo-jumbo that we're already over-saturated with. My intent is to find different aspects on how we gain our images and maybe dig for a little dirt here and there. This can also involve you, hapless reader. If you feel like showing off, feel free to send a shot of your gear bag (be it a crappy cam-phone snap or a full-blown studio setup) as well as a short description of what's going on in there to [email protected] and please remember to keep it relatively civil. We're at least trying to keep it family friendly around here.
STAY TUNED