Nikon D800 and Canon 24-70 f/2.8L II Announced, but the winner is... Tamron?
Published: February 07 2012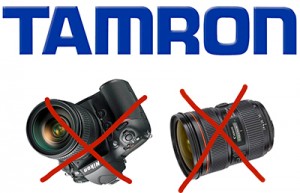 Today is the day many fanboys have been waiting for. When I checked my e-mail this morning, I could feel the collective nerdgasm from the online photography community. Nikon finally launched the highly anticipated D800, a 36 megapixel monster. We talked about this a long time ago as the specs were leaked in October and my feelings about the camera remain the same. Canon also made a big splash today by revealing their new professional mid-range zoom, the 24-70 f/2.8L II. So despite the mega-load of hype surrounding both of these products, I personally believe Tamron released a much more innovative product yesterday. Yes you read that right, Tamron is the winner! Their brand spanking new 24-70 f/2.8 VC lens is more exciting to me than the Nikon D800 or the Canon 24-70 f/2.8L II. Here's why.
The internet is always buzzing with rumors of new big time products. Just like anything out there such as cars, guitars, and smart phones, people want to know what the latest and greatest product is going to be. However many who worry about these things will never take full advantage of the features these new products offer. Many who spend hours bemoaning these products will actually never buy them. Despite this logic, the demand is still out there, so I will be sure to review the Nikon D800 and the new Canon 24-70 f/2.8L II when we get our hands on them, but I am honestly more excited about the new Tamron 24-70 f/2.8 VC lens.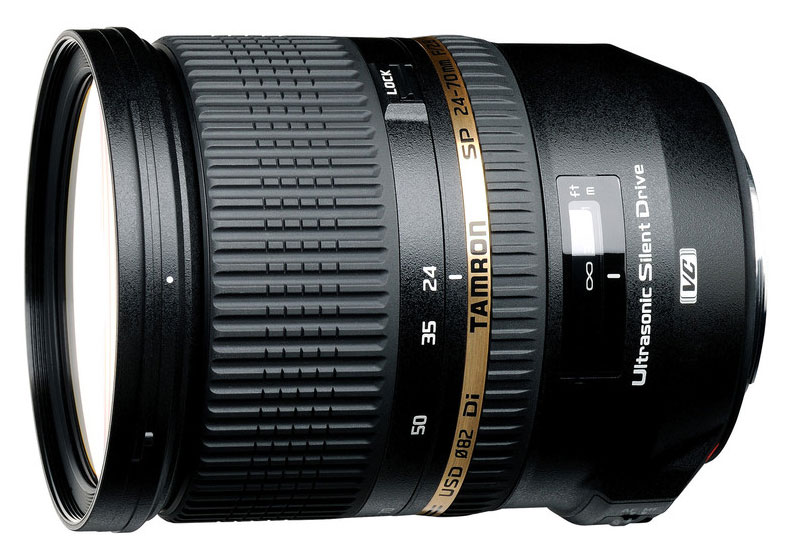 Tamron's announcement was quiet and no one was really anticipating this new lens. As far as I know there is no "Tamron Rumors" website, but perhaps those out there drooling over the newest Nikon and Canon gear should give this Tamron lens a second look. A lot of our customers are in the beginner to intermediate stage so if the price is right (it hasn't been announced yet) the new Tamron 24-70 f/2.8 VC will be a real winner. A lot of the same armchair general photographers who are screaming about megapixels, will tell you to only buy lenses made by camera manufacturers. If that's what you feel comfortable with, I am not going to argue with you! Canon, Nikon, Sony, Olympus, Panasonic, Leica, and Pentax do make fantastic lenses for their specific cameras. However something tells me the $2,299 price tag of the new Canon 24-70 f/2.8L II is going to be a hard sell for the newbie/aspiring photographer who just spent what they perceive to be "a lot" of money on their new 60D, 5D, D700, etc... Again I don't know the price of the new Tamron, but I can promise you it will not be $2,299. So what about performance? If the Tamron lenses I reviewed most recently (70-300 VC and 18-200 NEX mount) are any indication of the quality you will get out of the new 24-70 f/2.8 VC, then the money will be well spent. Tamron's VC (Vibration Compensation) works exceptionally well and they are the first to implement this mechanism into a full-frame mid-range f/2.8 zoom lens. In the past I have probably noted that I don't think it is a necessary feature for a fast lens in this focal length range, but it certainly won't hurt. In fact it could open up a whole new door for event photographers looking to drag longer exposures while mixing in rear curtain flash. Sigma already makes a high-end 24-70 f/2.8 variant (sans stabilization), so it will be interesting to compare the two. Stay tuned.
-MZ