Richard Mosse's "The Impossible Image": Infrared Worlds
Published: June 05 2013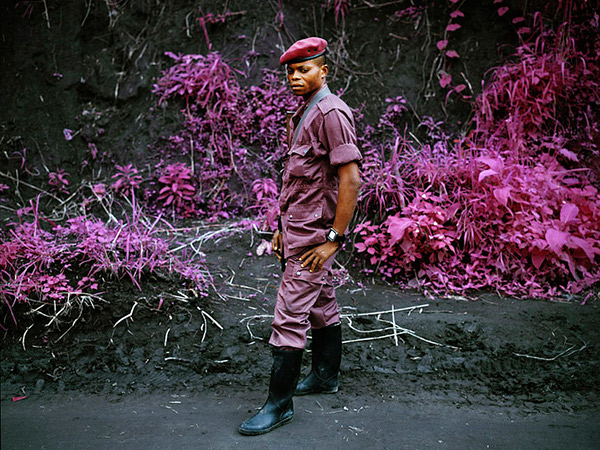 Documentary filmmaker Richard Mosse is quite clearly a risk taker. His latest film, "the Enclave", documented the political and social strife in the Congo over the past two years. Traveling to such a conflict-torn area in itself takes a lot of courage; shooting a full-length documentary in infrared film ups the ante dramatically.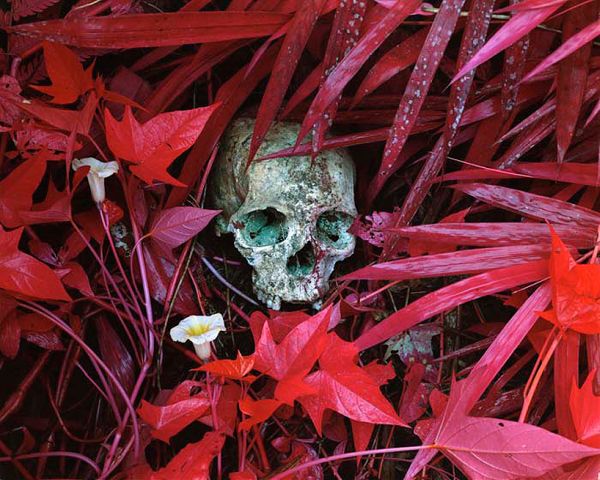 The Second Congo War has left millions dead since 1998 (Richard Mosse)
His rationale for these decisions are based in "making the invisible, visible". Over 5 million people have died since 1998 in the country, and it's something that we rarely see in mainstream media. Thus, Mosse decided to take this out-of-production and slightly-expired film with him to metaphorically bridge the seen and the unseen. Foliage burns into your vision with a roughshod, grainy pink, turning your world briefly upside-down, much as you would feel if suddenly deposited into a place like the Congo. The people seem to be either ambivalent or hostile to the camera, but not in the typical sense: a lot of the soldiers put on intimidating poses for the lens, rather than try to evade it, and it's a testament to Mosse that he stuck around to shoot this much footage in such a volatile place.
The film will premiere at this year's 55th Venice Biennale. Here's hoping we get a chance to see it soon; the creative choices here just might pay off.
Tim Kauger is a blogger and photographer based in Short Hills, NJ. You can visit his website here.