Choosing the Right Lens
Published: October 14 2014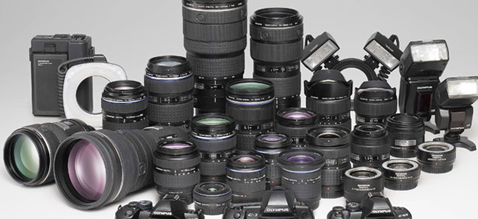 A DSLR camera is always a great choice, especially if you have a passion for photography or wish to take it to a professional level someday. The first lens that you choose is very important as it helps you to get into the right mode while you work with the possibilities that lie within the vast world of photography. It's time to move on from the camera on your phone or your regular camera that just isn't enough anymore. With so many new products in the market, it's only a matter of time till you find yourself drooling over the features and reasonable prices of professional lenses. The effects and high-definition pictures are an added bonus. Aren't you imagining your next Facebook cover photo or display picture? Well, sure, go ahead, as it's going to be great! Professional lenses will take your experience beyond your imagination.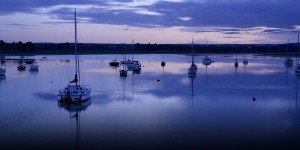 One thing you need to know about the lens is its three pillars. Focal length: The zoom option in the lens is important. For example, a 250-mm lens would be able to capture a far-off image more easily and clearly than an 18-mm lens. Aperture: Have you ever seen a clear photo of a person with a blurred background? That's what aperture is all about, i.e. the depth of field. A wide aperture can promise focus on the main object, while a narrow one can provide sharpness to everything. The ISO is the sensitivity of your lens to light. Depending on the shot you're taking, ISO plays an important role. The ISO should not be too sensitive to light in light photography, whereas, in a black-and-white photo, the sensitivity accounts for a good shot.
Also Read : THE MAGIC OF LIGHT PAINTING PHOTOGRAPHY
So let's get down to the main point. It's crucial to choose the right camera lens before you decide to invest in something. If you're just looking for casual photography, you might want to go for brands like Canon or Nikon that provide 18–55-mm lenses. This will surely be better than anything you have tried before, but not up to the mark of professional perfection. This is a good idea for amateurs or casual photography. A bliss for a first-time user can be the 50 mm f/1.8 prime lens, which is available with both Canon and Nikon at a reasonable price. The next best lens would be the f/1.4, which will cost you thrice as much, but with a great quality. Depending on the use, a 35-mm lens can be good for landscape shoots, as it captures more brightness. Moving on, for start-up camera shoots, wedding photography, candid shoots, and sharply capturing the intricacy of the environment, 85-mm lenses are a good catch. These are perfect for close shots, where you capture the details, and the depth of field really works in it. It is still recommended to go for prime lenses for best results. Also, do not forget to buy the lens of the same company as the camera. A Canon lens will only work with a Canon camera.
Also Read : THE ERA OF HD VIDEOGRAPHY
People who are new to photography always have a little issue with choosing the first lens. Do share this article with your budding photographer friends.