Canon LX-MU500Z Multimedia Laser Projector
Product #:

CNO2632C002
Manufacturer #:

2632C002
UPC:

013803306675
Canon LX-MU500Z Multimedia Laser Projector
With IR remote
Maximum brightness of 5000 lumens
Contrast ratio of up to 50000:1
Native resolution of 1920×1080
DLP technology with BrilliantColor system
Built-in 10W speaker
MHL compliant HDMI connectivity
Two VGA and one HDBaseT port
120 to 240 VAC power supply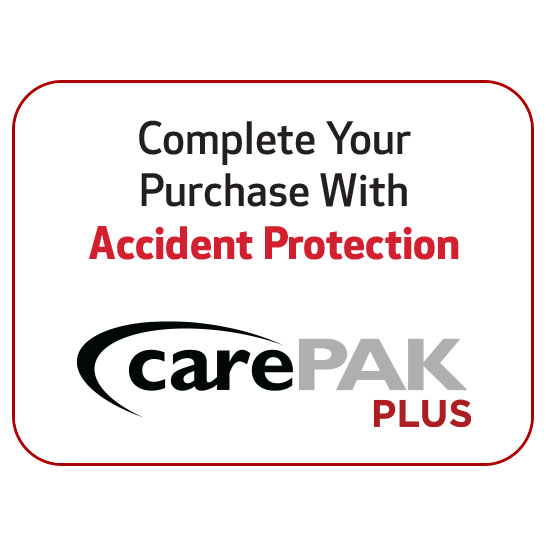 White
0.48" DLP
Projector Display System:

This is the type of projection used by a projector. Common projection types are LCD, DLP, and CRT.
View All Attribute Definitions
Overview
The Canon LX-MU500Z Multimedia Laser Projector delivers bright imagery that benefits corporate presentations, classroom interactions, and the house of worships. As the projector offers a maximum brightness of 5000 lumens and contrast ratio of up to 50000:1, the viewers can easily see the details projected on the screen in ambient lighting. The projector is made with DLP technology that ensures a native resolution of 1280×800 pixels. Additionally, the BrilliantColor system provides accurate color. The projector is ready to handle 3D videos and can transmit signals on a network with its HDBaseT connectivity. There are also inputs for two HDMI and two VGA devices. The HDMI inputs are compliant with MHL to allow connectivity for smartphones and tablets. You can control the projector through the Ethernet connection, RS-232 communication, or with the included IR remote.
Product Reviews
There are no reviews for this product.
Specifications
Brand
Canon
Detailed Specifications
Type of Outputs:
1 x VGA (DE-15) Video Output; 1 x 1/8" (3.5 mm) Mini Audio Output; 1 x HDBaseT (RJ45) Audio, Control, Data, Video Input/Output; 1 x USB 2.0 (USB Type-A) Power Output

Type of Outputs:

The available outputs for video and audio on a camera.

Max. Power Consumption:
Full Brightness: 530 W Low Brightness: 415 W Standby Mode (Lamp Off): 1.5 W

Max. Power Consumption:

Maximum power consumption that a scanner uses.

Type of Input Connector:
1 x USB 2.0 (Mini-USB) Service Input

Type of Input Connector:

This is the type of input connector.
Physical Specifications
Dimensions:
17.7 x 6.0 x 14.9" (45.0 x 15.2 x 37.8cm)

Dimensions:

The measurements of an object.

Weight:
19.6 lb (8.89kg)

Weight:

The physical weight of the item without packaging.

Color:
White

Color:

The color of the item.
Power System
Power Input:
100 to 240 VAC, 50 / 60 Hz
Camera Attributes
Aspect Ratio:
Native: 16:10
Lens
Focal Length:
f/1.81 - 2.1 (f = 14.3 - 22.9 mm)

Focal Length:

The distance between the film and the optical center of the lens when the lens is focused on infinity.
Scanner Data
Scan Size:
Vertical: 24 - 119.989 Hz; Horizontal: 15.63 - 101.563 kHz

Scan Size:

The size an image is scanned.
Image Display
Projector Light Source:
Laser Phosphor

Projector Light Source:

This is the type of light source used in projecting an image.

Projector Display System:
0.48" DLP

Projector Display System:

This is the type of projection used by a projector. Common projection types are LCD, DLP, and CRT.

Contrast Ratio:
Dynamic Contrast Ratio: 50,000:1

Contrast Ratio:

Measure of a display system.

Projector Throw Distance:
5.741 - 30.577' (1.75 - 9.32m)

Projector Throw Distance:

Throw is the distance of a movie projector from the screen. It is the distance the image is thrown onto the screen, and it has a large effect on screen size. Often in home theatre individuals lack the correct throw distance in the room but can buy a short throw lens. There are also "long throw" lenses available.

Projector Brightness:
5000 Lumens

Projector Brightness:

This is the maximum brightness for a projector usually measured in Lumens. 2000 Lumens is considered good for small and portable projectors while 4500 Lumens is considered super bright and practical for large venues.
Lens Specification
Throw Ratio:
1.36 - 2.18:1
Lens Shift:
Vertical: ± 50%; Horizontal: ± 23%

Lens Shift:

Allows the lens to move.

Optical Zoom:
Manual: 1.6x

Optical Zoom:

Optical Zoom

Focus Type:
Manual

Focus Type:

The type of focus of the lens from full manual control to auto focus.
In The Box
Canon LX-MU500Z Multimedia Laser Projector
Remote Control with Battery
5.9' VGA Cable
5.9' Power Cord
You May Also Like
Product #: KUP1743

Our Price: $178.95
Projector Screens & Accessories
Product #: DAY40943

Our Price: $62.00

Product #: CNO8379B001

Our Price: $79.00

Product #: CNO2408C001

Our Price: $49.00
Screen
Product #: DAY76751

Our Price: $314.00