Canon IVY Mini Photo Printer - Rose Gold
Canon
Product #:

CND5990
Manufacturer #:

3204C001
UPC:

013803308822
Canon IVY Mini Photo Printer
ZINK printing technology
2×3-inch photos in 50 seconds
314×400 dpi resolution
Canon Mini Print app
Bluetooth 4.0 connectivity
LED indicators
Two 7.4V rechargeable Li-ion batteries
Color: Rose Gold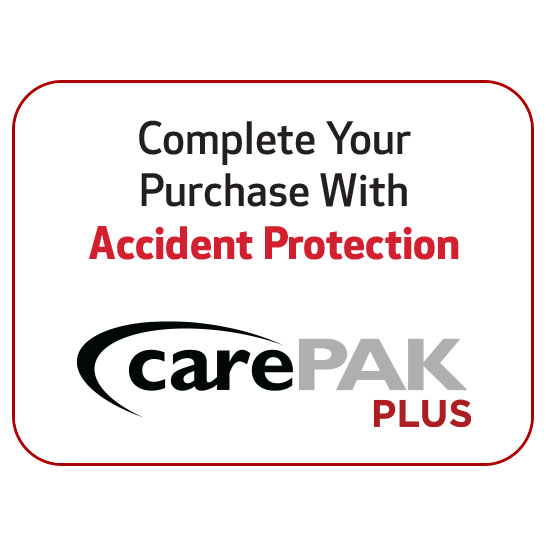 Overview
Make your digital photographs tangible with the Canon IVY Mini Photo Printer. It connects to your smartphone via Bluetooth 4.0. The Canon Mini Print app lets you select the photos to be printed from the phone's storage space or your social media account. The Canon MPP1 uses the revolutionary ZINK technology, which simply means zero ink. It heats the color dye-based crystals embedded inside the photo paper to print. The printer offers 314×400 dpi photographs in 50 seconds and supports borderless printing as well. Your recently printed images are stored in the internal 64 MB memory. The two LEDs on the printer indicate the battery status and charging, as well as the print processing and errors. You may place up to 10 sheets of the ZINK photo paper and one Smartsheet in the printer. Lastly, with the two included 7.4V rechargeable Li-ion batteries, the Canon MPP1 can print up to 20 sheets per charge.
Product Reviews
There are no reviews for this product.
Specifications
Brand
Canon
Display Specifications
Display Type:
2 LED Light System

Display Type:

The type or brand of the screen.
Detailed Specifications
Batteries:
Built-in Rechargable Lithium-ion

Batteries:

The type of battery the device uses. These types range from short-term disposable (Alkaline), long-term single-use (Lithium) and rechargeable (NiCd, NiMH, LiIon).

OS Supported:
ios: 9.0 or above; Android 4.4 or above

OS Supported:

The types of operating systems that a device or software is compatible with. Software is usually specified to be Windows or Mac compatible if not universal.

Battery Life:
20 Sheets per Charge (Approx.)

Battery Life:

The amount of time a battery stays charged.

Recharging Time:
Full Charge in Approx. 90 Minutes (Measured at 5V/1A Charging Speed)

Recharging Time:

The amount of time it takes to recharge a battery.
Printing Method Data
Printer Technology:
ZINKTM - "Zero Ink"

Printer Technology:

The type of printer technology.
Physical Specifications
Color:
Rose Gold

Color:

The color of the item.
Power System
Battery Type:
Rechargeable Lithium-ion (2 Cell, 7.4V)

Battery Type:

The type of battery for a device. Some cameras use single use alkaline while others use rechargeable lithium batteries.
Detailed Specs
Wi-Fi Capable:
No
Hardware & Software Data
Interface & Connectivity:
Bluetooth 4.0

Interface & Connectivity:

The connectivity of an interface to a network.

Memory Card Capability:
No

Memory Card Capability:

Memory cards that is compatible with a certain product.
In The Box
Canon MPP1 Mini Photo Printer - Rose Gold
10 Sheets ZINKTM Photo Paper
Micro USB Charging Cable (USB A to Micro)
Quick Start Guide
Regulatory Sheet
You May Also Like
Calculators
Product #: CND1235

Our Price: $44.00
Scanners
Product #: EPD1841

Our Price: $74.99
Paper
Product #: CND7078

Our Price: $100.00 After $30.00 Instant Savings