Stop by the Unique Photo Booths #945 and #845 at PDN's PhotoPlus Expo from October 24th - 26th at the Jacob Javits Center in NYC!

Renowned photographers will be presenting on a variety of different topics each day. Our expert sales staff will also be present to demo products, answer your questions, and offer show specials!

Get your badges scanned to enter raffles for the Sony a7R IV and Olympus E-M5 Mark III lens kit! And when you attend Alexa Hope's lecture on Thursday, you'll get two entries into the Olympus raffle!

In addition, we'll also have RED Digital Cinema, Sirui, MacGroup, Hensel, Vaxis, and IndiPRO exclusively at our booth. Don't miss out on our PhotoPlus Expo show specials and promotions!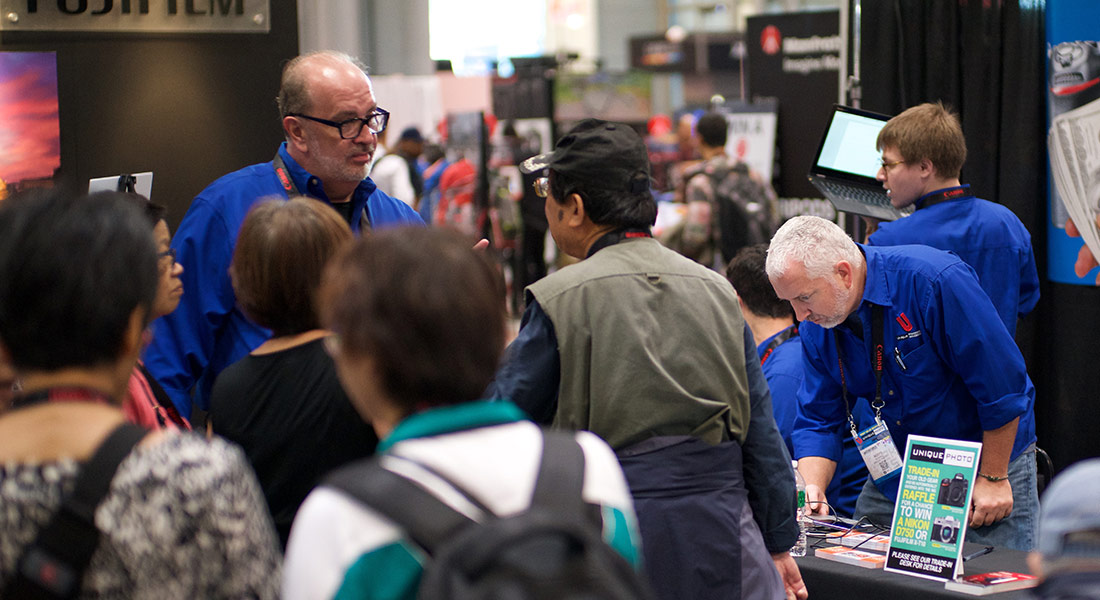 FREE LECTURES AT UNIQUE PHOTO BOOTH #945

THURSDAY, October 24th
Floor Hours: 10:00am - 5:00pm
10:30am - 11:15am
Hanson Fong
11:15am - 11:45am
Alexa Hope
11:45am - 12:30pm
Azzie Scott
12:30pm - 1:15pm
Bobbi Lane
1:30pm - 2:15pm
Aleksey Dovgulya
2:30pm - 3:15pm
Roman Kurywczak
3:20pm - 4:05pm
Joe Brady
4:15pm - 4:50pm
Rick Friedman




FRIDAY, October 25th
Floor Hours: 10:00am - 5:00pm
10:30am - 11:15am
Rick Friedman
11:30am - 12:15pm
Hanson Fong
12:30pm - 1:15pm
Bobbi Lane
1:30pm - 2:15pm
Aleksey Dovgulya
2:30pm - 3:15pm
Joe Brady
3:20pm - 4:05pm
Roman Kurywczak
4:15pm - 4:50pm
Azzie Scott


SATURDAY, October 26th
Floor Hours: 10:00am - 4:00pm
10:30am - 11:15am
Aleksey Dovgulya
11:30am - 12:15pm
Lee Varis
12:30pm - 1:15pm
Bobbi Lane
1:30pm - 2:15pm
Roman Kurywczak
2:30pm - 3:15pm
Joe Brady