Stop by the Unique Photo® Booth #146 and #147 at PDN's PhotoPlus International Convention and Expo from October 25th to October 27th at the Jacob Javits Center in NYC!

Several renowned photographers will be coming to our booth to speak on a variety of different topics. Our expert sales staff will be present to demonstrate products and answer your questions. Special deals and promotions will be offered exclusively to attendees at PhotoPlus, so you won't want to miss out.
We will be sharing our booth #146 with Hensel Lighting, who will be showing off their selection of premiere studio & portrait lighting.

We'll also be raffling off items, so be sure to get your badge scanned at the booth to enter!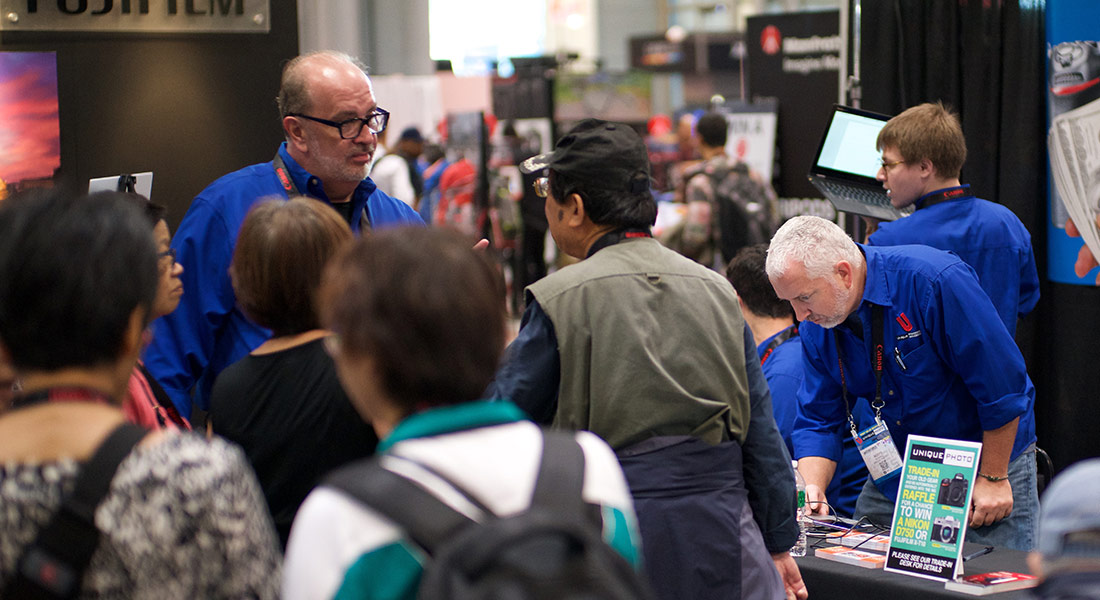 Unique Photo will be at booth #146 and booth #147
Exclusive Brands at Unique Photo Booth #146 and #147


FREE LECTURES AT UNIQUE PHOTO® BOOTH #147
THURSDAY, October 25th
Floor Hours: 10:00am - 5:00pm
10:30am - 11:15am
Wes Maggio (Tether Tools)
11:30am - 12:15pm
Hanson Fong
12:30pm - 1:15pm
Bobbi Lane
1:30pm - 2:15pm
Scott Vo (Outex)
2:30pm - 3:15pm
Joe Brady (Hensel)
3:20pm - 4:05pm
Roman Kurywczak (Sigma)
4:15pm - 4:50pm
Rick Friedman (Rogue)

FRIDAY, October 26th
Floor Hours: 10:00am - 5:00pm
10:30am - 11:15am
Hanson Fong (Canon)
11:30am - 12:15pm
Scott Vo (Outex)
12:30pm - 1:15pm
Bobbi Lane (Rogue)
1:30pm - 2:15pm
Roman Kurywczak (Sigma)
2:30pm - 3:15pm
Joe Brady (Hensel)
3:30pm - 4:05pm
Rick Friedman (Rogue)
4:15pm - 4:50pm
Chris Higgins (Outex)

SATURDAY, October 27th
Floor Hours: 10:00am - 4:00pm
10:30am - 11:15am
Hanson Fong (Canon)
11:30am - 12:15pm
Chris Higgins (Outex)
12:30pm - 1:15pm
Bobbi Lane (Rogue)
1:30pm - 2:15pm
Bob Carey (Pocket Wizard)
2:30pm - 3:15pm
Erik Valand (Rogue)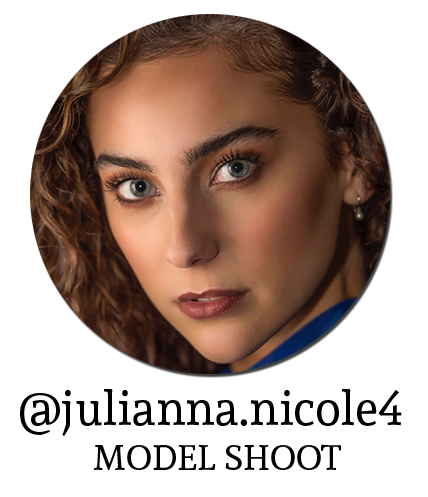 Hanson Fong
Hanson Fong is globally recognized as one of the premiere wedding and portrait photographers in the industry. With more than 30 years of experience, Hanson has rightfully earned the Photographic Degrees of Master of Photography and Photographic Craftsman. He is currently a member of the prestigious Society of XXV, and Canon's Explorers of Light.

Bobbi Lane
Bobbi Lane is an award-winning commercial photographer specializing in creative portraits on location and in the studio. Lane's multi-faceted approach to photography incorporates over 35 years of technical experience with innovative artistic interpretation. Lane shoots primarily people on location for editorial, corporate, and advertising accounts as well as photographing "real people" and travel for stock. Her stock photography has sold worldwide for ads, posters, and billboards.

Roman Kurywczak
As a nature photographer, Roman got his start as a landscape photographer but over the last 30 years has expanded his skills to include the world of macro, bird, and wildlife photography. Roman started 'Roamin' with Roman Photo Tours' a little over 12 years ago for the sole purpose of running boutique instructional photographic workshops.

Rick Friedman
Rick Friedman has been a photojournalist for over three decades, photographing every candidate from Jimmy Carter to Barack Obama and the 2012 presidential campaign. Based in Boston, he travels the world for numerous publications, corporations, advertising assignments and film and television productions. His published work has appeared in Time, Newsweek, The New York Times, Nature, USA Today, The Guardian, Der Spiegel, Stern, Discover and many other publications.

Joe Brady
Joe Brady is a photographer, educator, author, photo workshop leader and studio owner who has been teaching photography and photo editing for over twenty years. Joe is honored to be a member of Sony's Artisans of Imaging program and has contributed articles for the Kelby Media Lightroom Magazine App. As a producer and presenter, Joe delivers online educational webinars and videos for photo-industry companies including Rogue, Sekonic, Ilford, and Sony with over 3 million views over the last three years.

Erik Valind
Erik Valind is a freelance photographer, born and raised on the Florida beaches, now living in New York City. Specializing in commercial lifestyle photography and environmental portraiture - airy and energetic imagery defines the style and vision of this top pro photographer. Inspired by the form, activity and diversity of people, Erik has lent his expertise to shape the public image of numerous personas and national brands.

Bob Carey
Bob Carey is a commercial photographer based in New York City, and has operated a successful studio for over 20 years. Bob's commercial clients, both impressive and varied, appreciate Bob's fine art approach, which fuels his distinctive and often conceptual imagery.

General Expo Trade-In Info
Offering Top Dollar for your photographic equipment. Come to booth #146 and see our Trade In Specialist.
We will inspect the gear prior to matching. Broken gear will not be bought.
Get 10% BONUS trade store credit on ANY trade-in made during the expo!
When trading your equipment, you can select the following payment options:
Store Credit

- 10% BONUS Trade Credit

Check
Gear eligible for trade-in:
Digital Cameras

Film Cameras

Mirrorless Cameras

Lenses
For any trade-in questions or concerns, please contact trades@uniquephoto.com
* Equipment must be in working condition.
* Some restrictions may apply.