The New Nikon AF-S NIKKOR 85mm f/1.8G Prime Lens Combines Practicality with Portability Resulting In
Published: January 06 2012
New NIKKOR Lens is Ideal for Low-Light, Portraiture and Adding Dramatic Background Blur to Both Photo and Video
MELVILLE, N.Y. (January 5, 2012) – Today, Nikon Inc. announced the addition of the new AF-S NIKKOR 85mm f/1.8G FX-format lens to its legendary line of NIKKOR lenses. The new 85mm is a fast, fixed focal-length lens with medium telephoto capabilities and a large maximum aperture of f/1.8 that is capable of performing a wide variety of imaging tasks with amazing sharpness and clarity.
"Whether a professional photographer who needs extreme sharpness or a photo enthusiast looking for an affordable, lightweight lens with amazing clarity, Nikon photographers appreciate and rely on the vast selection and dependability of NIKKOR lenses for their imaging needs," said Lisa Osorio, general manager of marketing at Nikon Inc. "The new 85mm f/1.8 is fully optimized for capturing amazing photos and videos, while providing the ability to utilize background blur to compliment the subject of their photo."
[caption id="attachment_7065" align="aligncenter" width="300" caption="Nikon AF-S NIKKOR 85mm f/1.8G Prime Lens"]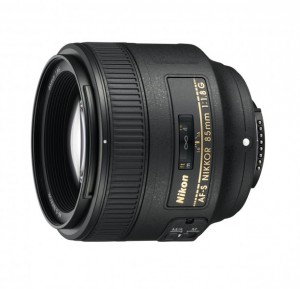 [/caption] The construction of the 85mm f/1.8 consists of nine optical elements, with a seven-blade diaphragm which contributes to a substantially more circular bokeh for a natural appearance to out-of-focus background elements. Additionally, instances of lens flare and chromatic aberration are suppressed using Nikon's exclusive Super Integrated Coatings, which also help ensure vividly accurate color balance. The new lens also comes equipped with a carefully engineered optical system optimized to deliver superior image quality. The integration of an ultra-compact Silent Wave Motor (SWM) ensures fast, whisper-quiet AF operation, which is essential when recording movies. The 85mm also features two focus modes, M/A (manual-priority autofocus) and M (manual) to further enhance versatility and adapt to a shooters needs. Additionally, Internal Focus (IF) design prevents the front element from rotating, allowing for the use of filters and attachments.
Price and Availability
The lightweight AF-S NIKKOR 85mm f/1.8G will be available in March 2012 for a SRP* of $499.95. For more information, please visit www.nikonusa.com. To see the new AF-S NIKKOR 85mm f/1.8G lens and other new Nikon products, visit Nikon at the 2012 International Consumer Electronics Show (CES) at booth # 11039 from January 10-13th, 2012 in Las Vegas, NV.
About the NIKKOR brand
With a comprehensive assortment of FX and DX-format lenses and focal lengths, from the ultra-wide 10-24mm to the super telephoto 600mm VR, Nikon photographers have come to rely upon the NIKKOR core technologies that contribute to their optical superiority. NIKKOR is the brand name for Nikon's photographic lenses, which are precision crafted to the most exacting standards in Nikon's own glassworks. In 1933, Nikon marketed its first camera lens under the NIKKOR brand name, the "Aero-NIKKOR" for aerial photography applications. Since then, NIKKOR has been used as a brand name for Nikon's lenses that symbolizes durability, high image quality and optical excellence.
About Nikon
Nikon, At the Heart of the Image™. Nikon Inc. is the world leader in digital imaging, precision optics and photo imaging technology and is globally recognized for setting new standards in product design and performance for its award-winning consumer and professional photographic equipment. Nikon Inc. distributes consumer and professional digital SLR cameras, NIKKOR optics, Speedlights and system accessories; Nikon COOLPIX® compact digital cameras; 35mm film SLR cameras; Nikon software products and Nikon sports and recreational optics as well as the new Nikon 1 advanced camera with interchangeable lens system. In 2011, production of NIKKOR lenses surpassed 65 million, creating a new milestone in Nikon's heritage of superior optics.
*SRP (Suggested Retail Price) listed only as a suggestion. Actual prices are set by dealers and are subject to change at any time.
You May Also Like: