First Impressions: Tamron 18-200 VC for Sony NEX
Published: January 16 2012
[caption id="attachment_7212" align="alignright" width="270" caption="Tamron's new 18-200mm f/3.5-6.3 lens for NEX (E-Mount) cameras"]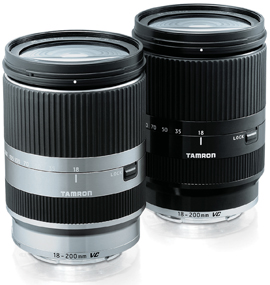 [/caption]
I have believe that size is a major factor when picking out a camera system. If its small enough to fit in my pocket, I probably won't care about image quality too much. If the goal is to achieve the absolute best quality image, I'm not going to mind lugging around a boat anchor with a telescope mounted to it. Of course the goal is always to find the best size/quality ratio. So when evaluating any new camera system's size, the size of lenses is obviously half of the equation. A tiny camera body is suddenly not so tiny when a giant lens is attached to it. So while the Sony 18-200mm NEX lens has been a pleasure to use on the VG-10 (which we use for many of our youtube videos), it is almost "too big" to use on any of the NEX cameras, which are very small themselves. Tamron has attempted to address this issue by releasing their own 18-200mm variant for NEX cameras. Here are my first impressions. Check back tomorrow for more image samples and my final thoughts.
Size
Right off the bat it is important to note that the Tamron 18-200mm f/3.5-6.3 VC NEX lens is quite a bit smaller and lighter than the Sony 18-200mm f/3.5-6.3 OSS lens. Both lenses have identical aperture ranges and both have stabilization systems as well. The Sony 18-200 is constructed of 15 elements in 13 groups, while the Tamron has 17 elements in 13 groups. So why is the Tamron version so much smaller? I am certainly not a lens designer, but that's what it comes down to. The Tamron has a 62mm filter thread, while the Sony has a 67mm thread. While there are certainly physical limitations of lenses based on the laws of optics, lens designers are always trying to push deigns to the limits. If you've seen the Tamron 18-270 VC PZD lens before, you already understand that Tamron knows a thing or two about making small super zooms.
[caption id="attachment_7214" align="aligncenter" width="500" caption="The Sony 18-200 NEX lens is great, but a little too large for practical everyday use."]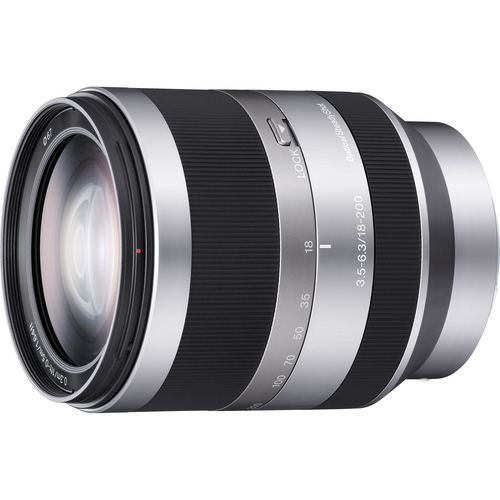 [/caption]
Construction
Despite being a pig, the Sony 18-200 NEX lens is a very high quality lens both in terms of construction and image quality. Some people will have qualms with the ergonomics and ease of use of the lens, but no one can knock it for how it is built. So how does the Tamron stack up? Since the film days Tamron has maintained a strong reputation for producing excellent quality lenses. Their E-Mount 18-200mm is no exception to this rule and is up to par in terms of build quality. Unlike some other super zooms, the Tamron 18-200 NEX has just the right amount of resistance in the zoom ring. Those using their NEX cameras for HD video recording will enjoy this feature. I would prefer a slightly more rigid manual focusing ring, but honestly that is merely an afterthought for me when evaluating a super-zoom. The majority of people interested in this lens aren't looking to manually focus it.
[caption id="attachment_7215" align="aligncenter" width="500" caption="The smaller Tamron 18-200 is very well built and feels perfectly balanced on a NEX camera body"]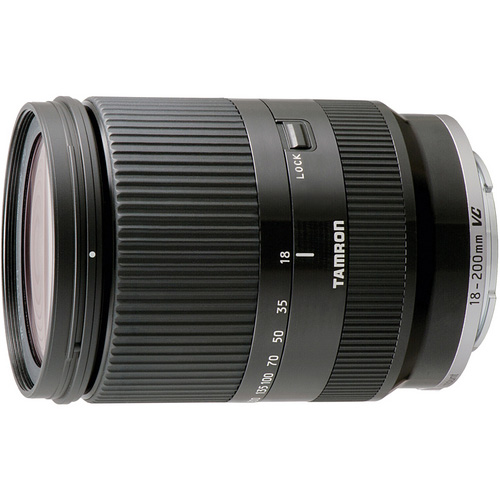 [/caption]
Ergonomics/Handling
I decided to test the Tamron 18-200 NEX on a Sony NEX 5n. As of now, the 5n is my favorite NEX camera, though this may change when we get a NEX-7 for demo/testing. I immediately noticed that the Tamron 18-200 NEX lens feels significantly more balanced on any of the NEX cameras than its Sony counterpart. The smaller size of Tamron lens makes a significant difference in operation. Even when fully extended, I had no problem holding the camera steady. The wide rubber grip on the zoom ring is very easy to grab and turn. The grooves on the Sony lens are closer together making the zoom ring a little bit slippery and more difficult to grab. I am really nitpicking here, but some users will want to know that kind of information.
[caption id="attachment_7217" align="aligncenter" width="614" caption="One of my shots taken with the NEX 5n and Tamron 18-200 NEX lens in Montclair, NJ. ISO100 1/160s f/5.6 at 62mm"]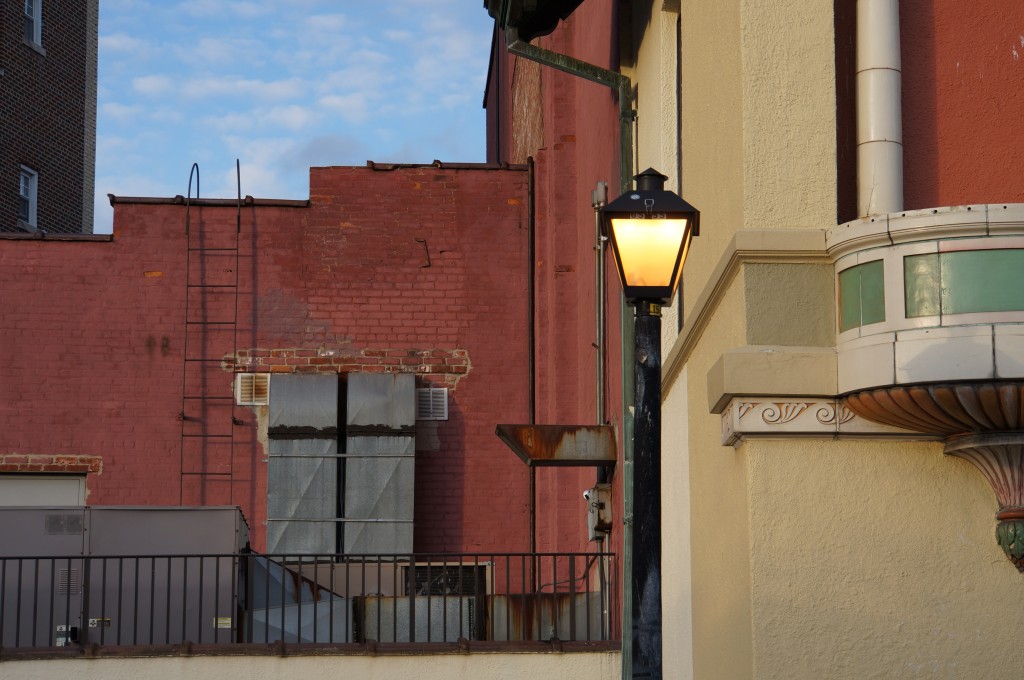 [/caption]
Performance
I spent a chilly January weekend afternoon walking around downtown Montclair, NJ doing some simple street photography with the Tamron 18-200 NEX lens. Check back tomorrow for my thoughts on how the Tamron 18-200 NEX lens performed in this real world shooting scenario. If you desire more specs, there is plentiful technical information on Tamron's website. They have several diagrams, charts, and videos they explain the technology in their lenses.
You May Also Like: