Chasing the Northern Lights Photo Adventure
Skill Level:

Everyone
Unique Photo® has once again teamed up with group of night sky photography experts to give you an amazing opportunity to travel above the Arctic Circle, seek the Northern Lights, and explore the fantastic landscape of Arctic Norway.
From November 2nd - 9th 2018, you'll be based in Tromso, Norway – the "Aurora Capital of the World". Most of the city (population: 72,000) is on an island surrounded by majestic mountain vistas and views of the fjords. By night and day – it's a haven for photographers.
Included: Airfare from Newark International Airport (EWR), hotel, breakfasts, and luxury coach on some nights. Scroll down and read the OVERVIEW below for hotel, booking, and additional important information.
Available Dates
There are currently no upcoming classes.

When asked, most people will say that one of their greatest wishes is to experience a dazzling display of the Northern Lights, also known as the Aurora Borealis. Here's your chance to see the lights and learn how to capture them with your camera or just stand and admire their incredible dances across the heavens.

Comments from previous excursion attendees:
"The sights and photographic opportunities were so breathtaking. I really hope we get to do another trip together." - Sal
"It was a once in a lifetime experience - and it was great having the expert knowledge of the entire crew to help us enjoy the trip." - Len
"I hope you all continue your collaboration so that others can experience the natural wonder of the aurora and the beauty of Norway's landscape." - Sandra
"Thank you guys for inviting us on this wonderful adventure! Both of us have seen auroras before, but never like we did in Tromso!" - Ken and Betty
"Jeanne and I would like to express our sincere thanks for a trip that superseded our expectations. Although the weather and space weather makes predicting Aurora viewing evening an iffy thing, we had excellent results thanks to Bill and Terence." - Jeanne and Bill K
"It was such a once in a lifetime experience that we may just have to do it again." - Lili and Michael

The adventure begins on November 2nd 2018. An overnight flight from Newark will whisk you across the globe to Oslo. After a short stop for immigration formalities you'll continue northward across the mountains and fjords to cross the Arctic Circle and then continue onward for another 200 miles to touch down in Tromso.

You'll be met at the airport and transferred by luxury coach to the Radisson Blu hotel just 15 minutes away. The Radisson group features some of the best hotels in Scandinavia. They are clean and comfortable and provide a very hearty buffet breakfast that is included in the price.

It is one of the best in Tromso, about 15 minutes away from a good dark sky Aurora viewing position and within easy walking distance of shops, restaurants, bars, and local museums. You might even be lucky enough to catch an aurora from the town!

Your trip will include regular sessions in sky photography for everyone no matter what their photographic background or experience.

On four nights, a luxury coach with a restroom and coffee stand will be provided to take the group to favored locations depending upon the local weather, the space weather, and aurora conditions. At night outside the city, there are no shops or other facilities, so the coach is a real lifeboat. It provides a warming zone, dry storage for cameras and a shelter from the wind.

On other occasions, you'll be free to have other adventures with some of the many other tour operators operating around Tromso who offer all kinds of experiences both day and night. These include whale watching and other arctic adventures.

Included is a tour around the Troms region by coach to view some of the rugged sights along the coast. On another occasion we will head to the Norwegian mainland, cross a large fjord by ferry and enjoy views of the Lyngen Alps and the surrounding areas.

After seven nights above the Arctic Circle with a certificate to prove it, you will head back to Newark, returning home on November 9th.

Early Bird Special (Until May 15th 2018): $5,400 per person double occupancy or $5,900 single occupancy.
Regular Registration (Starts May 16th 2018): $5,900 per person double occupancy or $6,400 single occupancy.

Pay in full at the time of registration and you can save another $500 per person! Payments must be made in full by July 15th.

Deposit: You may reserve a seat with a $750 deposit. Please call us at 973-377-6454 and ask for Pamela or Paul. For your security, you will give Unique your credit card and passport information directly over the phone. When calling to book, please have your valid passport information on hand. Names on passports and airline tickets must match exactly. Any delay in supplying passport information can cause delay for the entire group. Also, please make sure all passports are valid through at least the end date of the trip.

Cancellation Policy:
120 days before departure date - Full refund minus $350 for fees
100 days before departure - 50% refund
80 days before departure - 25% refund
Within 60 days of departure - No refund

Because the lights are caused by interaction between the Earth's magnetic field and particles that periodically stream and even explode off the sun, they are somewhat unpredictable. So knowing where and when to look is the key. Of particular note is the fact that aurora activity coincides with eruptions on the sun … eruptions which vary in frequency and intensity over an 11 year cycle. That said, we are now still near the high point of the current cycle … so time is of the essence.

Rarely seen, at the lower latitudes on Earth, where most of humanity lives, they are more common near the high Arctic or Antarctic. The high Arctic is much easier to visit than the Antarctic. The Northern Lights are most often seen during the winter simply because Arctic nights are long and dark during that time of the year.

Tromso is one of the few well populated places with a good infrastructure where, if the sky is clear, the chances of seeing an Aurora are extremely high. This is because the huge circular band of energy where the Northern Lights occur (known as the auroral oval) passes over Tromso every night. In contrast, this is not always the case in many places in Canada or Alaska which afford fewer facilities than Tromso and also can be more difficult and expensive to reach.

In addition, being near the coast and influenced by the warming Gulf Stream, Tromso experiences somewhat milder temperatures than inland Alaska and the Northwest Territories with average October highs of 36F and nighttime lows of 27 F.

While viewing a starry sky is, of course, totally dependent upon the local weather, passing clouds with clear breaks can lend a striking effect to aurora photography especially if time lapse movies are created. So partly cloudy nights can frequently be as rewarding as totally clear ones.

Three photography experts, Michael Zawadzki, Dr. William Gutsch, and Terence Murtagh, will give the Aurora photography courses. They have taken many hundreds of thousands of aurora photographs with a variety of cameras from tiny hand held to the large SLR's.

Terence Murtagh's time-lapse photography from around the Arctic Circle was the basis for the 4K by 4K 360 degree "Experience the Aurora" movie produced by Evans & Sutherland, which has entranced many tens of thousands of viewers across the globe.

In addition, Dr. Gutsch will give a talk on the science behind the visual spectacle. Dr Gutsch is an astronomer, university professor and former long time Chairman of the American Museum-Hayden Planetarium in New York.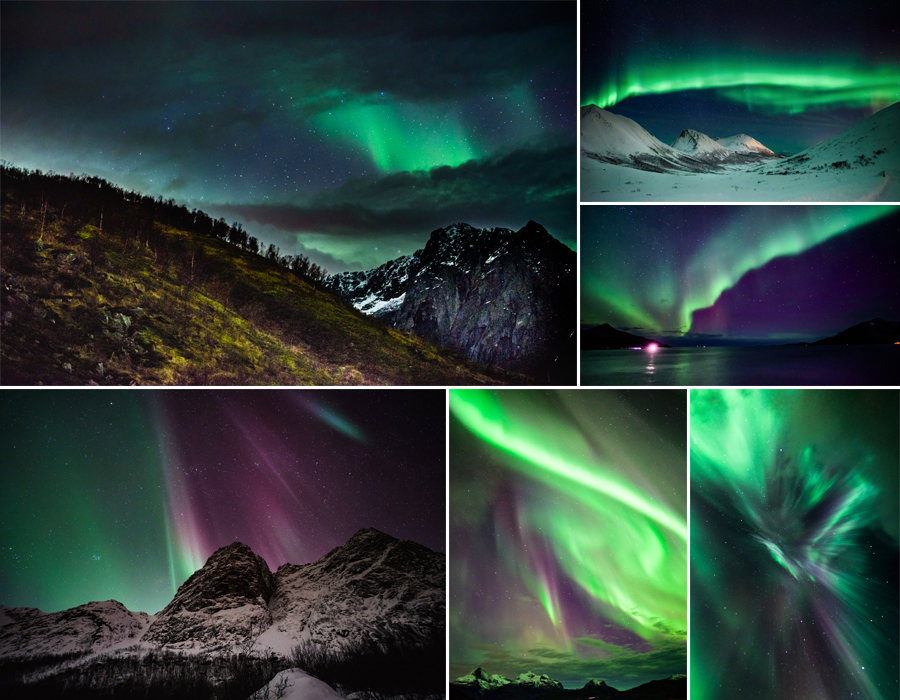 Photos by Mike Zawadzki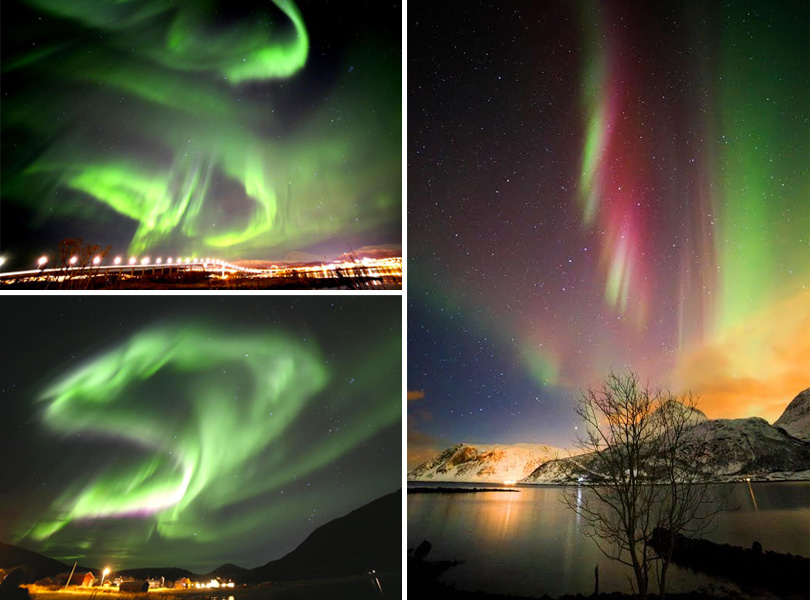 Photos by Dr. William Gutsch
Unique University® is the highly acclaimed education component of Unique Photo®, NJ's only camera and video superstore. There is over 2000 sq. ft. of learning space, including our start-of-the art, 1000 sq. ft. main presentation hall. Unique University's mission is to help our visitors "Create Better Pictures" by providing photography education for beginners to pros. With events daily, it is the place where photography groups such as local camera clubs, ASMP, PPA and others meet. We have a full curriculum of classes and seminars from world famous speakers such as Art Wolfe, Rick Sammon, Michael Yamashita, Tyler Stableford, Lindsay Adler, and Will Crockett. We offer photography experiences to such places as the Prudential Center for Seton Hall Men's Basketball, Meadowlands Horse Racetrack, Lakota Wolf Preserve, NJ Jackals Baseball, Rutgers Football, Botanical Gardens, Festival of Ballooning, and much more. Our technical classes include such topics as basic D-SLR photography, lighting techniques, Adobe Photoshop, Elements, and Lightroom, macro photography, composition, editing and printing, wedding photography, HDR photography, working with speedlights, how to use social media, digital organization, one-on-one instruction, and much more.
FAQ UNIVERSITY
Where are classes held?
Unless stated otherwise, classes are held in the Unique University classroom within the Unique Photo SuperStore (123 US Highway 46 West, Fairfield, NJ 07004).

What should I bring to class?
You're encouraged to bring your camera and a notebook and pen to most classes. Some classes will require additional equipment, so please check the class descriptions.

Will lunch or refreshments be included?
Lunch and refreshments are not provided for any classes under 6 hours unless noted.

How do I register for a class?
You can register online, in-store at the concierge, or by phone at either 973-377-6454 or 973-377-2007. Please note that you will need to provide payment information.

Can I register at the door?
For most classes, you're free to register at the concierge desk prior to the start of the class. Please note that there are some classes that offer "Early Bird Special" rates and others that have limited seating, so it would be in your best interest to register prior to the dates of such classes.

I wanted to register for ______ class, but it is now sold out. Is there a waiting list?
Please contact us at 973-377-6454 or university@uniquephoto.com with the following information: your name, phone number, email address, and the class name and date.

My question has not been addressed here. Is there someone I can contact?
Please contact us at 973-377-6454 or university@uniquephoto.com with any additional inquiries.

Unique University Class Cancellation Policy
- Classes costing less than $99 may be canceled up to 48 hours in advance for a full refund. For classes costing $100 or more, advanced notice of seven days before the class is necessary for a full refund.
- Requests for cancellation made after these deadlines will be awarded store credit in the amount paid for registration towards a future Unique University seminar or workshop.
- Cancellations made within 24 hours of the beginning of a class will not be honored and no refund or credit will be given.
- Cancellations of any class utilizing models will be subject to a cancellation fee of 50% of the purchased price (up to $100).
** Attention American Express cardholders: If you cancel a registration for a class costing $100 or more, there will be a 3% cancellation fee deducted from your refund or store credit.
Happy Travels
Reviewed on Wednesday, May 31, 2017
By: Sal
I went on this excursion in 2015 and was not disappointed. It was a trip of a lifetime and the Aurora was breathtaking. I do want a repeat performance...maybe this year.
Upcoming Classes & Events