Basics of Continuous Light
Product #:

UUU711
Manufacturer #:

UUU711
UPC:

UUU711
Overview
Sometimes flash photography just isn't practical, and sometimes it just isn't allowed. Maybe you are new to photography as well, and would prefer to learn lighting without all of the confusing caveats of using flash.
In this workshop, you will learn to use continuous lighting. Create beautiful soft fall-off from shadows and manipulate lighting to mimic sunlight. Before you learn strobe lighting, understand how light falls on the subject!

Witness first hand the results of each type of lighting described. Learn the techniques to achieving such lighting.
Fluorescent Lighting (Popular right now among studio photographers!)
Tungsten Lighting
Ambient Light
Key Light
Fill Light
Back Light
Hard Light
Soft Light
Narrow/Short - Thins down a face, accentuates wrinkles or texture.
Broad - Makes the face fuller (not ideal for heavy people), reduces wrinkles.

---

What is the Unique Photo Expo?
From Beginners to Professionals...
Don't Miss NJ's Largest Photography Event Ever!
Learn from the world's best photographers
Explore and experience photo excursions
Interact with manufacturer representatives
Shop and take advantage of incredible sales
Enjoy surprises, raffles, and more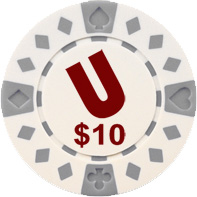 FREE $10 Token With Purchase Of Class
Please bring your camera, a notebook and pen. Please note that there will be no refunds or rescheduling for any Unique Photo Expo Classes.
View the Highlights of Last Year's Unique Photo Expo
Product Reviews
There are no reviews for this product.
Accessories
Understanding Your Camera
Product #: UUU103

Manufacturer #: UUU103

Product #: UUU200

Manufacturer #: UUU200

Product #: UUU201

Manufacturer #: UUU201
You may also like
You May Also Like
Understanding Your Camera
Product #: UUU103

Manufacturer #: UUU103

Our Price: $49.00

Product #: UUU200

Manufacturer #: UUU200

Our Price: $49.00

Product #: UUU201

Manufacturer #: UUU201

Our Price: $49.00