EXPO: Intro to Sports Photography with Marc Farb (Sigma)
Product #:

UUU711
Manufacturer #:

UUU711
UPC:

UUU711
If you like fast action, capturing that emotional moment, or just want to get better sports shots that stand out from everyone else's... Join us for this informative program conducted by Sigma Technical Representative Marc Farb!
Marc will share what's in his bag and which lenses he uses to shoot different sports. He'll also share some tips and tricks he's learned over the years, helping you choose the right lenses that will work for you.

Sponsored by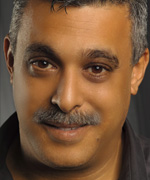 Marc Farb, Technical Representative (Sigma)
For Marc, photography is more than just a job, or a way to earn a steady income, it's a way of life. Even more, it's the chance to capture special moments in time and show them off to the world in a way they may never get to see them. It's his job to preserve a moment in time and evoke a reaction from people who view his images.
Marc eventually became a freelance commercial photographer. From there, he took a Tech Rep position with Olympus Imaging in for the first stop in his career in the photo industry. Since then he has worked with such companies as Xrite, Ilford, Mamiya, Prophoto, and Sekonic. Marc continues to do freelance work as well and one of his clients is a major hospital system in NY city area. His work for them has included a variety of assignments for them…from publicity portraits of patients and corporate events. He is also experienced in medical and surgical photography.
Currently Marc's assignment includes technical application support from the corporate office, as well as extensive traveling for photo conventions and trade shows for Sigma. He is proficient in Photoshop and Lightroom on a PC and Mac. His experiences over the years have allowed him to teach classes all around the US and Canada on photographic topics that range from pixel to print, and all points between.

---

View the Highlights of the 2014 Unique Photo Expo


What is the Unique Photo Expo?
www.uniquephoto.com/expo
From Beginners to Professionals...
Don't Miss NJ's Largest Photography Event Ever!
Learn from the world's best photographers!
Explore and experience photo excursions!
Interact with manufacturer representatives!
Shop and take advantage of incredible sales!
Enjoy surprises, raffles, and more!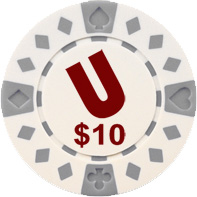 FREE $10 Token With Purchase Of Class
Please note that there will be NO refunds or rescheduling for ANY Expo class.
Product Reviews
There are no reviews for this product.
Top of Page