Unique Photo Virtual Camera Show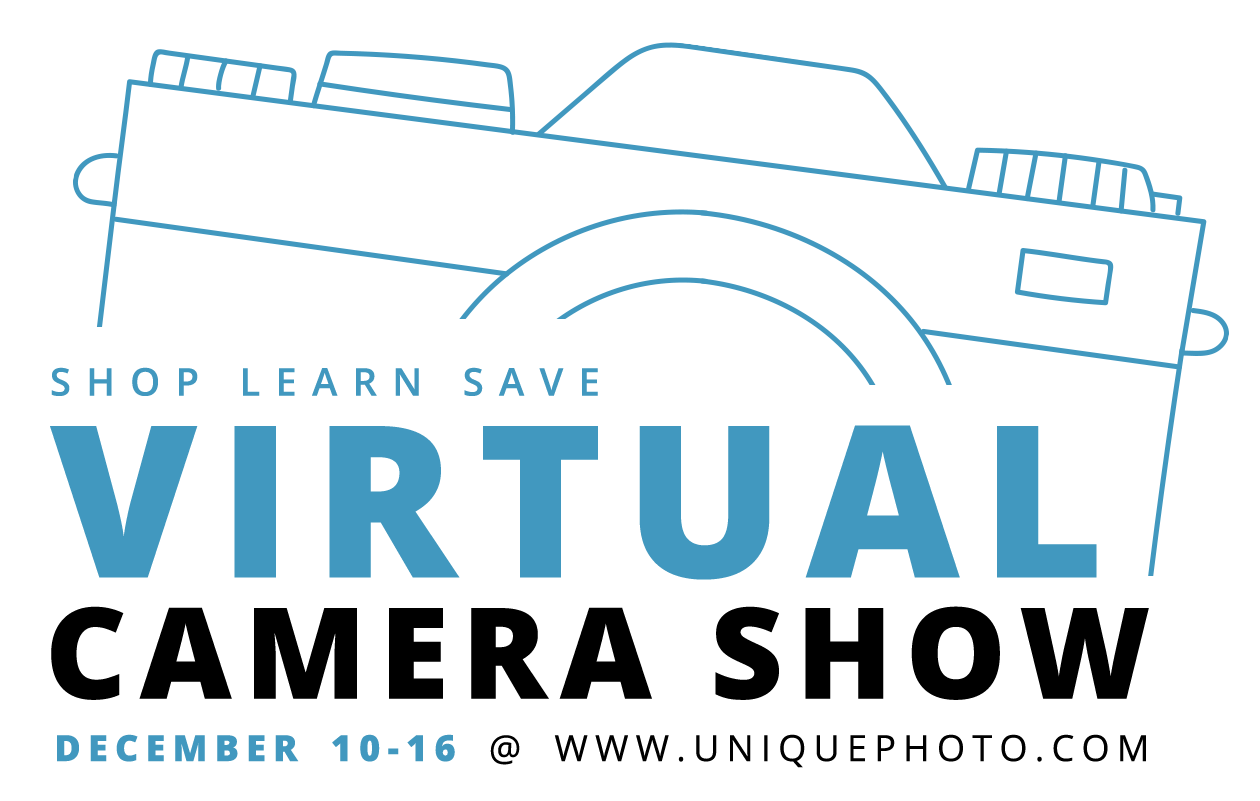 Don't Miss Our Largest Online Photography Event for Beginners, Enthusiasts, and Professionals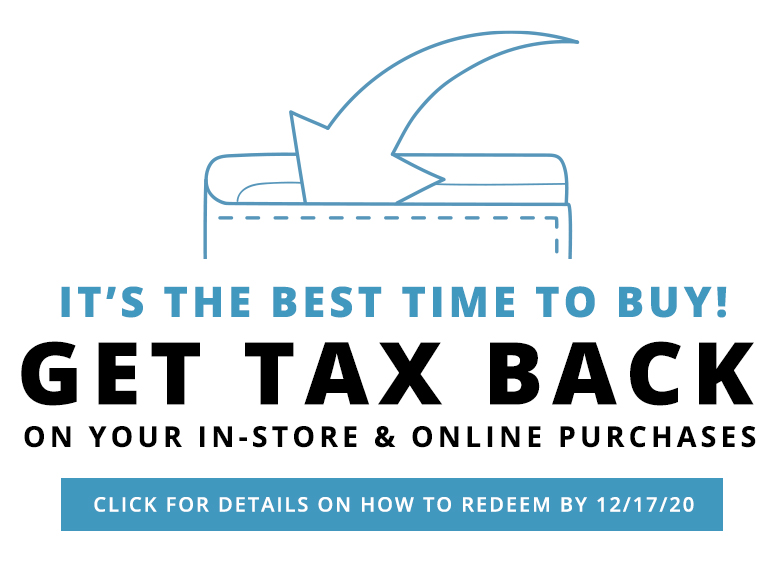 ✓ LOWEST Prices of the Year
✓ Savings on Cameras & Accessories
✓ Special Camera Show Promotions
✓ Free Livestreams & Photography Classes
✓ Safe, Limited In-store Shopping
✓ Raffles & Giveaways
Featured Speakers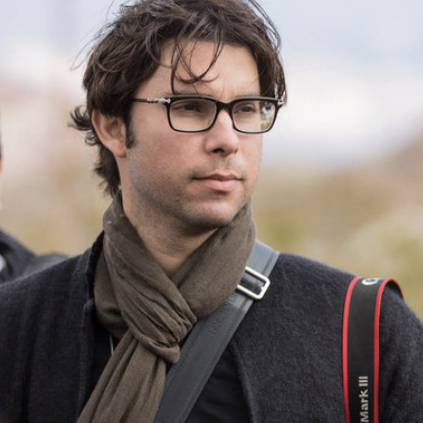 Roberto Valenzuela
@roberto_photo
Roberto Valenzuela is a photographer sponsored by Canon USA and thus a member of the Canon Explorer of Light program. He has been an International first place winner three times and has been recognized by his peers as one of the ten most influential photographers and educators in the world.
LIVE Dec 11th @ 6pm EST
"Understanding Posing"
Kristi Odom
@kristiodom
Kristi Odom is an internationally acclaimed photographer, Nikon Ambassador, and motivational speaker. A photographer and filmmaker, her work focuses on connecting people emotionally to animals and celebrating those who have a connection to the natural world. Her accolades include over 60 international photography awards, including 2 Nature's Best Photography awards, which exhibited her images at the Smithsonian Museum of Natural History. Her work has appeared for National Geographic, Nikon, Forbes, Rollingstone, Microsoft and Outside Magazine.
LIVE Dec 12th @ 10am EST
"Photographing Local Biodiversity"
Jerry Ghionis
@jerryghionis
Widely regarded as one of best wedding and portrait photographers in the world, Jerry and his wife Melissa are based in Las Vegas, USA and Melbourne, Australia and travel frequently on international photography and speaking assignments. Jerry is the most awarded photographer WPPI and became their first Grand Master. Named by PDN magazine as one of the top photography workshop instructors in the world, he's also the inventor of the revolutionary Ice Light (a portable hand held LED light).
LIVE Dec 12th @ 12pm EST
"The Curious Creative"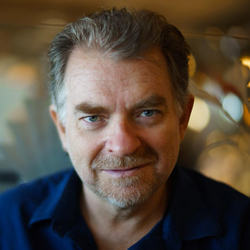 Neil van Niekerk
@neilvn
Neil is a photographer based right here in New Jersey, with a diverse range in not only weddings and portraits, but also commercial, corporate, and time-lapse photography. Neil has also presented workshops on lighting in the USA, the UK and Ireland, as well as The Netherlands. In addition to that, he has written 5 books on flash photography and lighting techniques. He also maintains a website for photographers, Tangents, which is loaded with numerous tutorials on photography and photographic lighting.
LIVE Dec 13th @ 12pm EST
"On-location Headshots"
Meg Loeks
@meg_nlo
Meg lives in a remote part of Michigan's Upper Peninsula with her husband, four young children and several animals. Her photography journey started when she was young, shooting with film and developing her own prints. Drawn to low light and color, she is a portrait and lifestyle photographer. Meg is also a mentor and instructor at Clickin Moms and a Profoto Legend of Light. She is also a volunteer photographer for The Gold Hope Project, a nonprofit organization which gifts families battling pediatric cancer a free photo session.
LIVE Dec 14th @ 12pm EST
"Timeless Holiday Photography"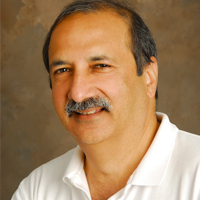 Shiv Verma
@svphoto
Shiv Verma, FPSA, MNEC is a published author, photographer, educator and technologist. He is a Panasonic Lumix Global Ambassador, Wacom Pro-Artist and an X-Rite Coloratti. He has been photographing for over 50 years and has evolved his photography to express his intense devotion to wildlife and nature. Over the years has earned numerous awards and recognition both nationally and internationally.
LIVE Dec 16th @ 2:30pm EST
"Photographic Communication"
Livestream Class Schedule
Tune in to any or all of our livestream classes for FREE when you
click here and register for the Virtual Camera Show
! Add it to your cart and make sure to
create an account (or log in)
at checkout to complete your class registration.
All classes will be conducted LIVE and viewable in one convenient video on your account once you're registered.
We unfortunately CANNOT record any classes for later viewing, so please do your best to tune in live.
⇩ Click on classes to open & close info ⇩
Thursday


December 10th

10:00am -
11:30am

Learn the secrets to creating professional wildlife images! We'll discuss the necessary gear before exploring light, landscapes, animal behavior, locations/times, and creative post-processing software to help enhance your photographs.

12:00pm -
2:00pm

Welcome to the wonderful world of Sony! This talk is designed for anyone who wants to learn more about their Sony Alpha camera (E-mount or RX). Discover how to navigate your menu and functions like a power-user! Join Jason as he takes you on a tour of the ground breaking feature set that make up Sony Mirrorless Cameras. Topics include: benefits of and how to use built-in features, how to quickly access functions with just one button press, getting the most out of autofocus modes, sharp portraits with eye autofocus, silent shooting, and more.

2:30pm -
4:00pm

Have you been frustrated with your flashes? Have you been stuck creatively with your photography? If you've always wanted to get better results with your lighting but were fearful of the process, join JC as he demystifies lighting into the simplest steps possible so that anyone with a basic understanding of camera functions can start producing more dynamic images immediately.

6:00pm -
8:00pm

Join Jeff for a fast and fun look at what you need to know for making great photos at hot air balloon launches, all with a single Tamron All-In-One lens! Jeff will cover shooting techniques, composition and give information on making the correct settings with your lens aperture, camera shutter speeds and ISO, so you come home with a great visual story of your adventure.
Friday




December 11th



10:00am -
11:00am

Rebel? Full frame? Crop sensor? In this Canon class, it doesn't matter -- the only thing we care about here is getting creative! Join our Canon Tech Rep Heather for a look at gear and inspiration.

11:00am -
11:45am

Get insight on new EOS R5 and R6, current and upcoming firmware updates, and anything in-between, bring your questions and join us for a casual chat with Rudy about all things Canon.

12:00pm -
2:00pm

Just got a camera? Want to learn more about photography or how to use your Canon camera? Let's get you shooting outside the green box! Learn the different settings of the mode dial, focusing system, and how to customize the camera to your needs.

2:30pm -
4:00pm

Join Heather to learn about Canon's lineup of professional printers and the various features of Print Studio Pro, Canon's software plug-in. We'll also discuss paper types, paper profiles, and ink.

6:00pm -
8:00pm

Posing is a huge headache to most photographers. Sometimes it looks too forced, contrived, unnatural, and just plain awkward. Join Roberto, the highest selling author in the world for posing education, help you see posing in a different way. You will learn to gain confidence and flow in your posing direction. You will become an expert in your client's minds when they see the incredible results!
Saturday


December 12th

10:00am -
11:30am

As photographers, we are the best storytellers for our own backyards and parks. From the patterns on a dragonfly's back, a Warbler in flight, and a flower's unfolding petals — there truly is beauty all around us. Dive into tips and tricks for using macro and telephoto photography to put your own voice into the images you take. Learn how to photograph wildlife with purpose and preserve the local biodiversity through environmentally friendly practices. Learn the power of community and local stories to make a change.

12:00pm -
2:00pm

People are not short of ideas. The challenge is committing to one. Jerry will show you how to turn inspiration into reality as he shares some never before seen photos as well some of his iconic creations. He'll share his formula for never running out of ideas, trusting your instinct, and committing and executing your vision. Jerry will prove that you should be more obsessed with the creative process than the result. You'll be inspired, challenged, educated, and entertained by one of the industry's brightest stars!

2:15pm -
3:00pm

Come and explore the exciting Nikon Z 5, Z 6 and Z 7 cameras with us! Nikon Rep Michael will be our guide through some of the cool and fun features buried within these cameras. EVF Settings, File Options, AF Point Settings, Menu Customization, and Focus Stacking are just some of the highlights of this fast paced, fun-filled on-line seminar. Make sure to stick around until the very end when Michael will answer your questions live!

3:15pm -
4:00pm

The Nikon Z 6II builds on the extreme versatility of the Z mirrorless platform with more of everything you want in a hybrid still and video camera. The Nikon Z 7II is the full frame mirrorless camera for those who sweat every little detail, offering more image quality, more dynamic range, and more speed. Get a first look at both with Nikon Rep Michael! Bring your questions!
Sunday


December 13th

10:00am -
11:30am

Many people are comfortable with creating shallow focus macro images, but you can learn how to achieve consistently sharp images with maximum depth of field, all in a single frame and handheld! Dont worry, the technique also works when you can use a tripod as well. Topics covered include gear, specific settings, overcoming distracting backgrounds, natural light, and flash. Improve your macro photography with Roman's help!

12:00pm -
2:00pm

How do you give your client headshots that meet their needs and exceed their expectations? With headshot photography, we operate in that important intersect between working efficiently and great interaction with your client, all the while using good lighting. Join Neil as he shows you how to impress your client's experience by using fairly minimal lighting setups efficiently.

2:30pm -
4:00pm

Learn how to capture night sky images with Temu Nana! From long exposures to the Milky Way and star trails, he'll cover the necessary and recommended equipment, how to prepare for a night shoot, camera settings, how to focus and frame your shots, and more.
Monday


December 14th

10:00am -
11:30am

Join Jillian as she goes beyond a basic composition conversation. She will use image diagraming to demonstrate how utilizing placement, leading lines, and visual clues can emphasis a subject. Take a look at how one image can change this emphasis in many different ways. Jillian has a knack for cropping in creative ways based on the photos purpose. We'll explore: Tension vs Resolution, Balance vs Asymmetry...

Dare to let her take a crack at your photographs? Send in one of your own!

Jillian will dissect a few of the submitted photographs to diagram for the whole class. Send images to share@uniquephoto.com as a .jpeg file (max size 2MB).

12:00pm -
2:00pm

Join Sigma Ambassador Meg Loeks and learn how to transform everyday moments during the holidays into classic, timeless art. Meg will discuss ways to find inspiration, how to create a painterly approach, color theory, and so much more.

2:30pm -
4:00pm

Join Unique University Head Instructor Michael Downey and learn how to use neutral density graduated filters for landscape photography! Michael will discuss what they are and how to use them, as well as demonstrate the proper tripod and camera setup and which size filters work best. A portion of the class will also include using focus stacking in landscape photography, generating a sharp focus from the foreground to the background.

6:00pm -
8:00pm

This program represents a fundamental change in the approach today's bird photographers should take when planning a bird photo shoot, especially when it comes to birds in flight! Join professional nature photographer Roman as he covers everything from gear to settings and techniques, and provides insight on some of the most common mistakes photographers make in this exciting field.
Tuesday


December 15th

10:00am -
11:30am

Adobe Lightroom Classic CC is a great place to start, and in many cases, finish your image edits. Joe will take you through time-saving tips, tricks, and workflow to make your image edits beautiful, quick, and painless! He'll also cover tips to make Lightroom run efficiently and what to do when it slows to a crawl. Lastly, there are times when you need to head into Phothsop to complete your edits, so knowing when (by understanding what it's better at) will also speed up your enhancements. Join us for a fun session with lots of information you can put to use right away!

12:00pm -
2:00pm

Learn the secrets to creating professional wildlife images! We'll discuss the necessary gear before exploring light, landscapes, animal behavior, locations/times, and creative post-processing software to help enhance your photographs.

2:30pm -
4:00pm

Join Joe for a discussion on why he switched, how he chose the cameras he now uses, and how it has affected his approach to photography. Specific camera bodies and lenses will be covered, as well as other accessories he's finding useful. He'll also look ahead to what's coming in the near future, to ensure the choice was right.

6:00pm -
8:00pm

Successful landscape photography not only requires both time and patience, but an understanding of your goals for the image before you even press the shutter. Having a clear approach and the gear to make it happen will go a long way towards making your landscape, nature and travel photography present you with better results. In addition to the artistic side, Joe will also explore gear choices including cameras, lenses, accessories, and software that will provide you with the tools to take your images from capture, to edit, to print.
Wednesday


December 16th

10:00am -
11:30am

Join Jared as he shines a spotlight on some of the major female contributions within the field of photography that you may or may not be aware of, from 1839 England all the way up Tamron's own Tech and Ambassador team here in the US and abroad. Find who throughout the past, present, and future has really affected our team, as well as the industry, throughout the last years 180 years!

12:00pm -
2:00pm

From resolution, frame-rates, proper exposure and understanding the exposure triangle as it relates to video, Todd will help you learn the basic knowledge needed to start capturing great footage. We'll also talk about basic audio and lighting setups to enhance the production.

2:30pm -
4:00pm

The ability to communicate your message is crucial in photography. The advent of digital equipment allows for instant feedback, but it is you the maker who needs to use this vehicle of instant feedback to improve and strengthen the message. The digital medium allows us to communicate in ways that would have been too complex or virtually impossible in the analog capture. Organizing the elements into a strong and compelling composition and then exposing are the primary components of this program.

6:00pm -
8:00pm

Have you ever wondered how to create these surreal photographs where clouds are moving in streaks, the ocean is milky, the waterfalls are silky, and people appear as ghosts of the past? It's all about long exposure photography, which helps you to create truly dramatic and other-worldly images that take you away from reality. If you want to move away from ordinary, 'as you see it' kind of images, long exposure photography opens up a whole new world. Join Padma as she goes over camera settings, filters, and techniques.