Portrait Photograpy Using Speedlights with Robert Harrington and ExpoImaging
Product #:

UUU357
Manufacturer #:

UUU357
UPC:

UUU357
******************Purchase this Workshop and Receive the Seminar for Free!********************
Whether you are a complete beginner or a seasoned pro, join Bob Harrington for an interactive, hands-on lighting workshop.

Once you've mastered speedlights you'll be able to manipulate light in any situation to create the images you want. Whether you shoot portraits, weddings, fashion, events, or anything in between, you need to know how to control and direct light where you need it.
This workshop is sponsored by: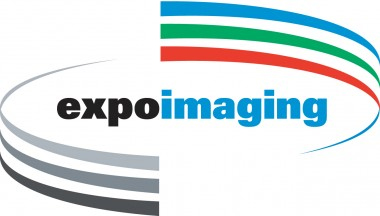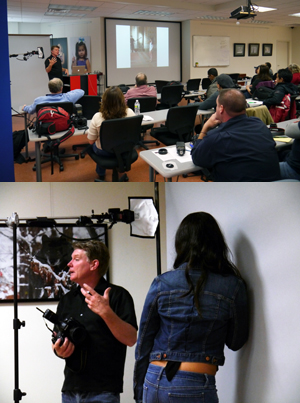 After a brief introduction, slide show, and Q&A session, Bob will demonstrate the following techniques:
* One light and multiple light set-ups
* Mixing different light sources – Studio Strobes, Constant Lights and Speedlights
* Mixing on-camera with off-camera flash
* Flash modification using reflectors, grids, snoots, and bounce cards
* Figuring out exposure: Aperture, Shutter, ISO, and flash output
* Gelling your lights for effect and color correction

Come and shoot with a model to put these techniques to the test!
Bob will be focusing on the Rogue XL Pro Lighting Kit and he really loves the Rogue Grid too.

Rogue XL Pro Lighting Kit
: In Studio or on location, the Rogue XL Pro Lighting Kit gives photographers creative lighting control using speedlights, making a variable width strip box, a low profile soft box, or a multi-surface reflector. This durable, compact system of flash modifers packs flat and takes up very little room in a gear bag.

Rogue 3-in-1 Honeycomb Grid
:
The Rogue Grid uses a system of compact stacking honeycomb grids to create 3 degrees of spotlighting control for your speedlight.
A honeycomb grid is used to create a spot of light with a gradual fall-off useful for adding dimension and depth to an image, or for highlighting important features. The Rogue Grid securely attaches to most standard shoe mount flashes using the included adjustable tension strap.
Don't miss this opportunity to get first hand instruction and apply these skills alongside a working professional.
******************Bring your camera and flash!********************
*Purchase this workshop and receive entry to the the Seminar for Free! The seminar will be held on November 15th 2013 6:00pm-8:00pm
Please Click Here for Full Seminar Details
WHAT TO BRING : Please bring your camera and lenses. Also a notebook and pen is recommended. If you need to rent your lenses, from Unique Photo, please click here
WHAT YOU SHOULD ALREADY KNOW: Please have an understanding of ISO, Shutter Speed, Aperture(FStop) and the Function Buttons of Your Speedlight. Please be able to access these functions in your camera. If you would like to learn these elements of photography before the class, please consider taking Understanding Your DSLR. Click here for more information or to sign up. To understand your Speedlight better, please consider One on One Instruction with Kevin by clicking here

Robert Harrington is a headshot, corporate, editorial, and food photographer who also specializes in teaching photography, lighting, and off-camera flash. Bob is a firm believer in using speedlights for most of his work and has had great success using and teaching these techniques to help others explore their creative sides.
---
Please bring a lunch or snack during break. Please bring your camera & speedlight manual. Please have a comprehensive understanding of ISO, Shutter Speed and Aperture/F-Stop. If you need to learn these camera basics, please consider the series: Understanding Your DSLR
Product Reviews
AWSOME
Reviewed on Friday, December 11, 2009
By: Anonymous
I saw John at Unique Photo's booth and he was incredible. I cannot wait until next week!!
Specifications
Brand
Brand:
Unique Photo
Brand:
Unique Photo