Photographing the Great Falls with Salvatore Vasapolli
Product #:

UUU291
Manufacturer #:

UUU291
Photograph New Jersey's newest national park, the Great Falls National Historic District, with Salvatore Vasapolli! This workshop includes an excursion to the Great Falls, plus a follow-up creative writing and photographic essay lab at Unique.
Space is limited. Please also note that there will be a moderate amount of walking at the Great Falls, including up some hills.
Workshop Part #1: Excursion to the Great Falls (Saturday, November 8th, 8:00am - 5:00pm)
The first portion of the workshop is the excursion to the falls, where you'll meet up with Salvatore and the other attendees. There will be several photo opportunities as you walk and photograph the footsteps of Alexander Hamilton as he planned the falls' layout. You'll then continue out along the canals and historic buildings.
Few know that the Great Falls is the second largest waterfall by volume east of the Mississippi River, next to Niagara Falls. Alexander Hamilton envisioned the falls' 78-foot drop to provide power to his project. Starting at the impressive falls, we will follow the Races downriver as they supplied water to each individual factory, some of which supplied products to the world, including locomotives, silk, rifles, and even submarines.
Recommended Equipment: Camera bag, wide angle lens, mid-telephoto and telephoto lenses, macro lens (optional), tripod, polarizers, and flash.
Workshop Part #2: Writer's Lab (Monday, November 10th, 6:30pm - 8:30pm)
For the second part of the workshop, you'll join Salvatore at Unique Photo and bring your photos from the excursion. Using your images, you will work on creating a photographic essay. Salvatore will help you use compositional devices to create the appealing array of images necessary for a travel article.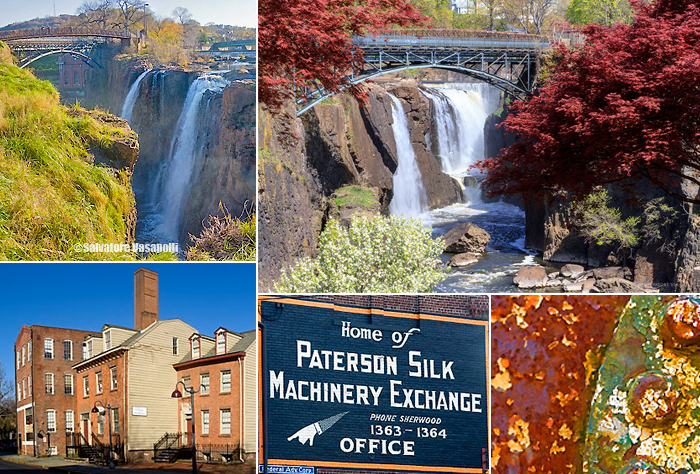 Product Reviews
There are no reviews for this product.