Nikon Z30 Mirrorless Camera with 24-50mm Lens
Product #:

NKD1737E
Manufacturer #:

1737 & 20096
Camera
20.9MP DX-Format CMOS Sensor
UHD 4K30p and Full HD 120p Video
Live Stream at 60p, In-Camera Time-Lapse
Design Streamlined for Vlogging
Eye & Face Hybrid AF Detection
3" 1.04m-Dot Angled LCD Touchscreen
100-51200 ISO, Up to 11 fps Shooting
Built-In Stereo Mic with External Mic Compatibility
Tally Lamp and Dedicated Selfie Controls
Lens
Nikon Nikkor Z 24-50mm f/4-6.3
Small Lens. Big Performance.
Easy to carry. A thrill to shoot.
Near Silent, No Focus Breathing
Smooth, click-free iris control
Aperture Range: f/4 to f/6.3
Two Extra-Low Dispersion Elements
3 Inches
Single Slot: SD/SDHC/SDXC (UHS-I)
Actual: 12.51 Megapixel, Effective: 20.8 Megapixel
23.5 x 15.7 mm (APS-C) CMOS
Image Sensor Type:

APS-C CMOS
Nikon Z
Nikon Z
---
CAMERA OVERVIEW
Creators, meet the camera you've been looking for. The Nikon Z 30 is packed with the features you need, like a front-facing screen, crisp 4K video, crystal-clear audio and worry-free autofocus. Designed to inspire your best work with easy operation, smart connectivity and convenience.
Effortless live streaming up to 60p.
Stand out among a competitive field of streamers with Full HD 60p and 4K 30p video quality. Also works great with compatible web conferencing applications.
4k Video for Recording & Streaming
The camera's main component is a DX-format 20.9MP CMOS sensor, which not only meets the needs of video production but also transforms the Z30 into a powerful stills camera.
For clear, high-resolution video demands, UHD 4K recording up to 30p is supported. Additionally, full HD 120p recording is accessible for replay in slow motion. Continuous recording for up to 2 hours and 15 minutes is available for capturing events or any other circumstance that calls for longer continuous takes.
The Z30 is capable of live streaming at up to Full HD 60p or 4K 30p, and works with many web conferencing apps, providing consistent power for longer takes, streaming, and other uses powered via the USB Type-C port.
High-Powered Photo Capabilities
The Z30's versatile 20.9MP resolution is ideal for still photography needs as well, making it the ideal tool for capturing stills while filming or for taking higher-quality thumbnails and promotional photos.
Working in low-light situations is made easier by the large DX-format sensor, which produces images with less noise, good clarity, and a suitable sensitivity range of ISO 100-51200, or up to ISO 25600 when recording video.
There is a top continuous shooting speed of up to 11 fps available for capturing swiftly moving action.In-camera time-lapse production is feasible by combining still images with video.
Straight from the camera, you can enhance your photographs and videos by using built-in presets and filters.
Built for Vlogging
Built specifically for vlogging and content creation, the Z30 brings plenty of features & functions perfect for creators. Its compact body design with a 3.0" 1.04m-dot free-angle LCD screen can face forward for accurate selfie compositions and can close inward to protect the screen from scratches and fingerprints when not in use.
Selfie-style controls allow finer control of the focus position and exposure, as well as setting the self-timer, via the touchscreen while the screen is faced forward.
The front red tally lamp clearly indicates when the camera is recording.'
Includes a top stereo microphone along with a 3.5mm external microphone port for working with an optional mic. Optional Wind Muff can cut wind noise and improve quality when using the onboard mic.
Built-in digital e-VR image stabilization helps to reduce unwanted wobbles and shakes while recording.
Fast, Clear Autofocus
The Z30's hybrid autofocus system uses phase-detection and contrast-detection to quickly and accurately acquire focus for both stills and video applications. Eye-Detection AF uses facial recognition to help lock focus onto subjects' eyes and can track-focus on people, dogs, and cats.
The AF system quickly and naturally shifts focus as you hold something up to the camera and then re-shifts focus to the subject as the product is moved away, Ideal for product videos and photography.
Easy Wireless Connectivity
Wi-Fi and Bluetooth compatibility connect to the Snapbridge app for mobile devices, enabling remote camera control as well as easy wireless transferring of photos and videos to your smartphone or tablet.
LENS OVERVIEW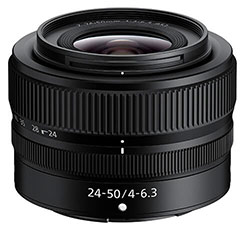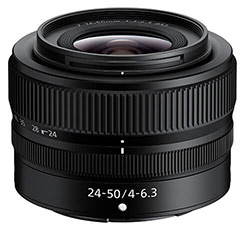 Small Lens. Big Performance.
Nikon Z series has redefined expectations on so many levels, it's no surprise the traditional kit lens is next. Meet the NIKKOR Z 24-50mm f/4-6.3, a full frame, conventional kit lens with unconventional performance. Easy to carry, an absolute thrill to shoot, it covers the sweet spot of the focal length range: 24mm to 50mm. And it does so with clarity, consistency and brightness that's all Z.
Easy to carry. A thrill to shoot.
The NIKKOR Z 24-50mm f/4-6.3 packs big optical performance into the shortest, lightest full frame standard zoom lens in its class*. At its widest, 24mm, it's great for street photography, interiors and landscapes. Zoom in to 50mm and capture beautiful portraits, product images and everyday snapshots.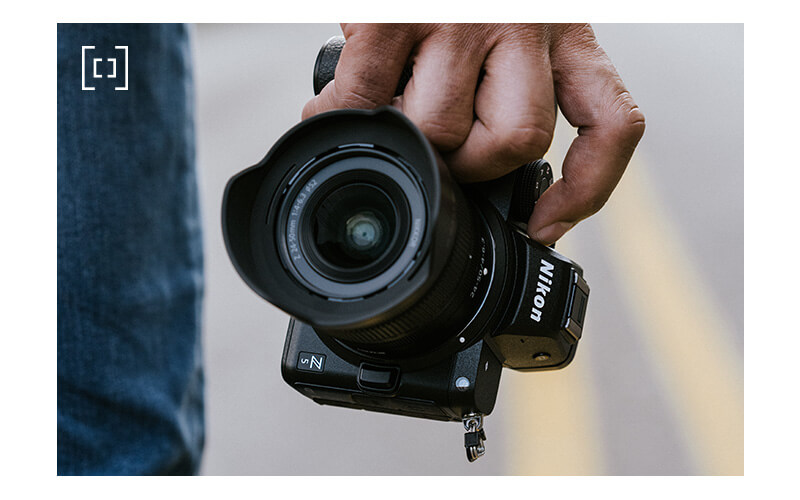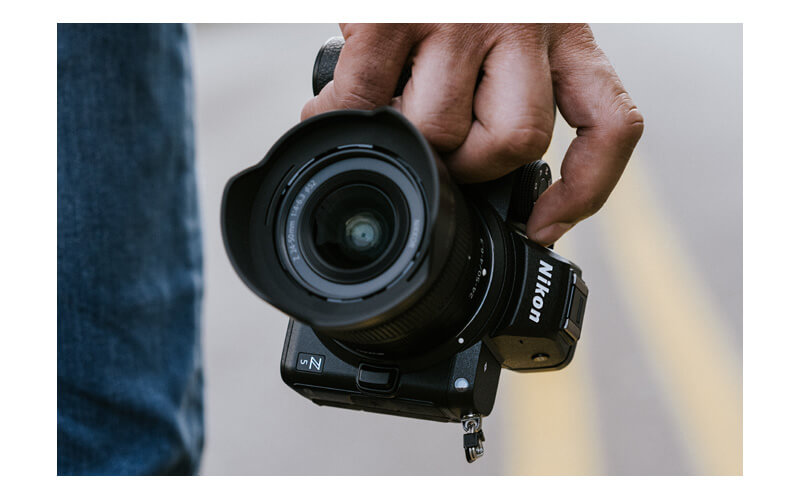 Street Ready
When not in use, the NIKKOR Z 24-50mm f/4-6.3 retracts into itself and is just 51mm long. It's wonderfully balanced on Z series cameras and is also extensively weather sealed against dust and moisture, making it ideal as a walk around, do-anything lens.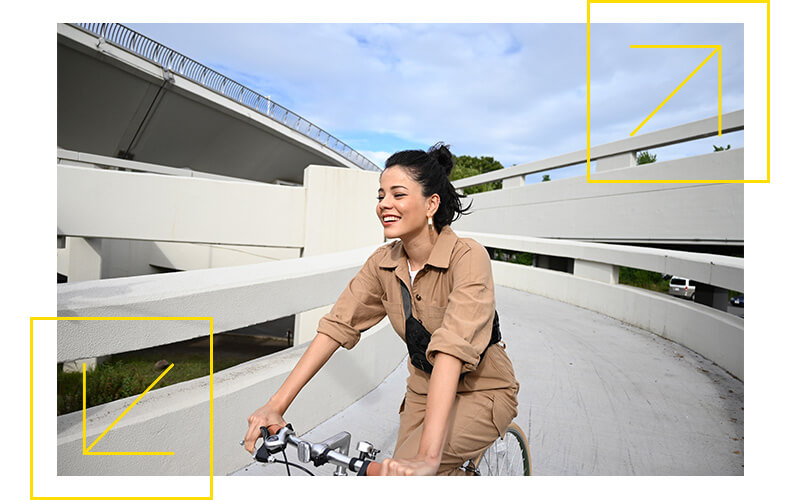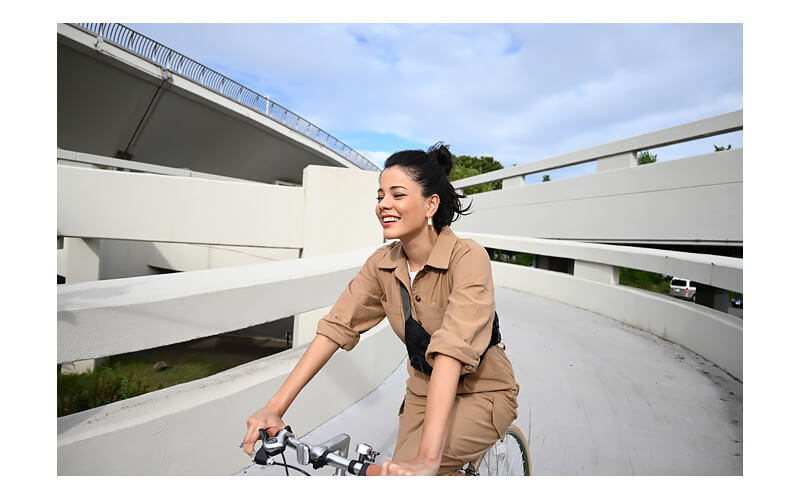 Edge-to-Edge Brightness
Taking advantage of the Z mount, the NIKKOR Z 24-50mm f/4-6.3's large rear element delivers ample light all the way to the edges of a full frame sensor. This makes for bright, even images with exceptional sharpness.
High Contrast, Low Distortion
Three Aspherical lens elements (AS) minimize coma and other types of distortion, especially aberrations caused by shooting at wide apertures. Two Extra Low Dispersion (ED) glass elements reduce color defects and glare for sharper, clearer images with great contrast.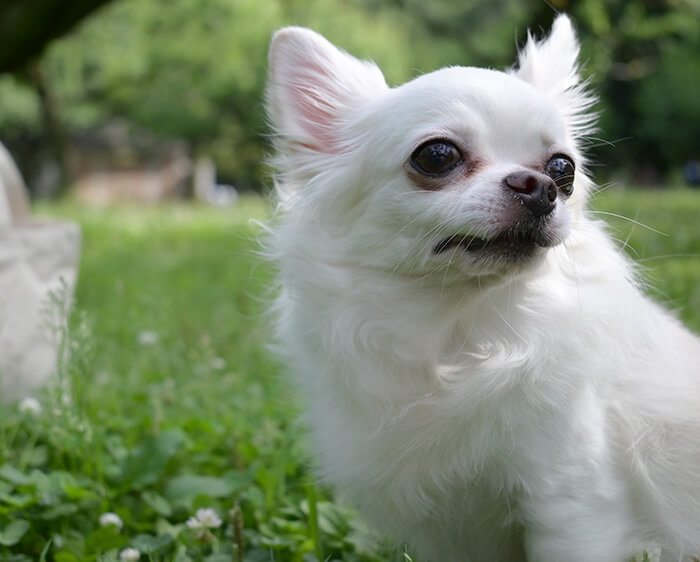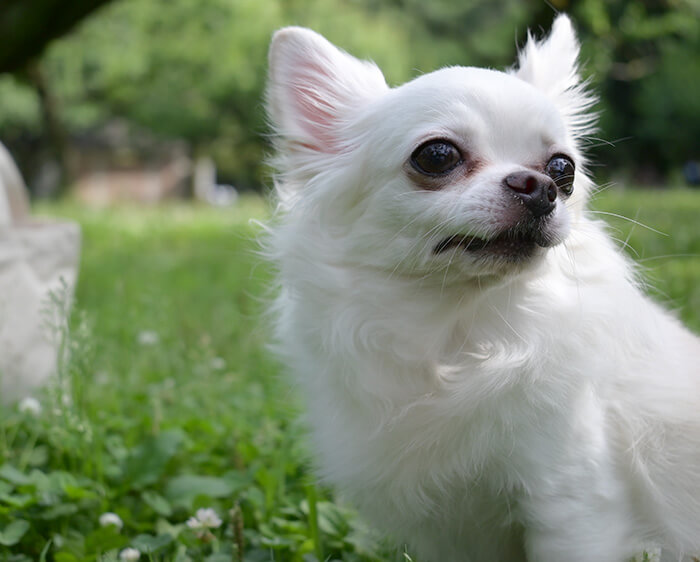 Near Silent
The NIKKOR Z 24-50mm f/4-6.3 uses a fast, quiet stepping motor for autofocusing and diaphragm control, ensuring camera noises never disturb a moment or ruin a video.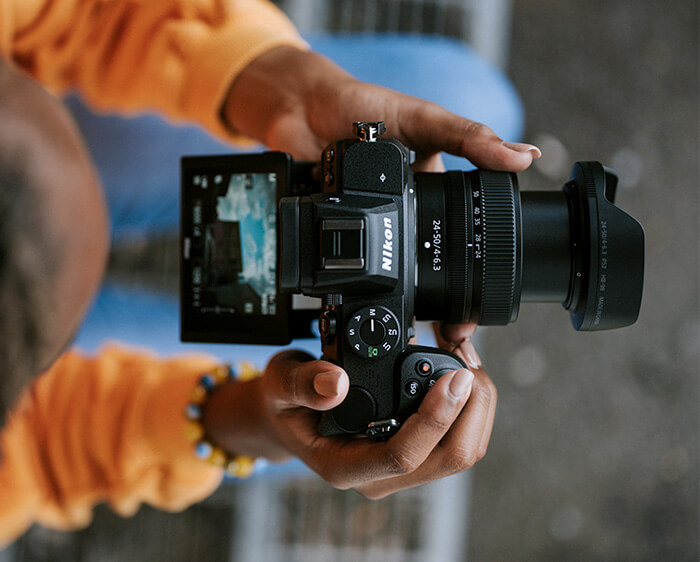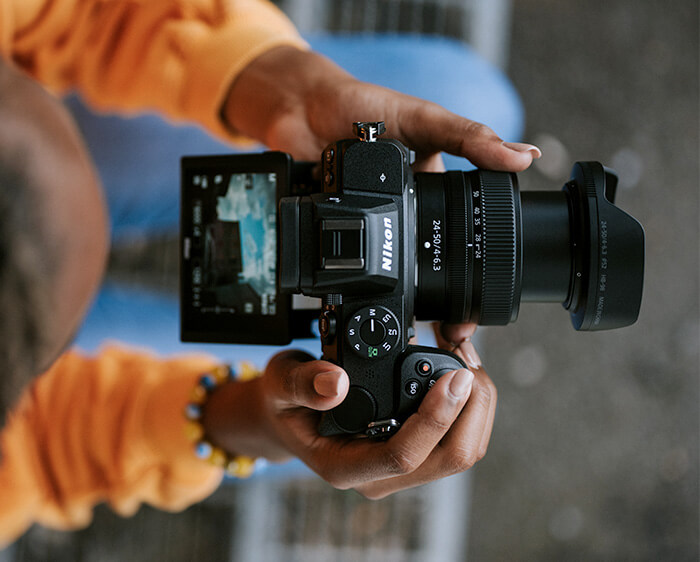 No Focus Breathing
By suppressing focus breathing, the NIKKOR Z 24-50mm f/4-6.3 refocuses smoothly during video recording for professional-looking results.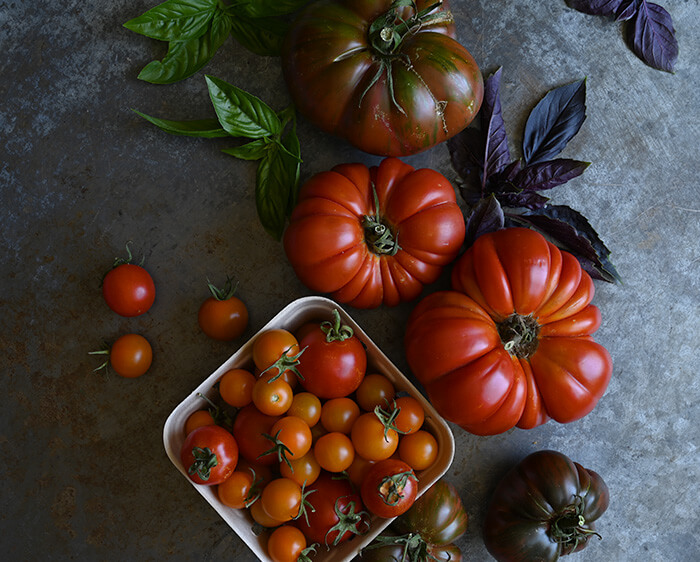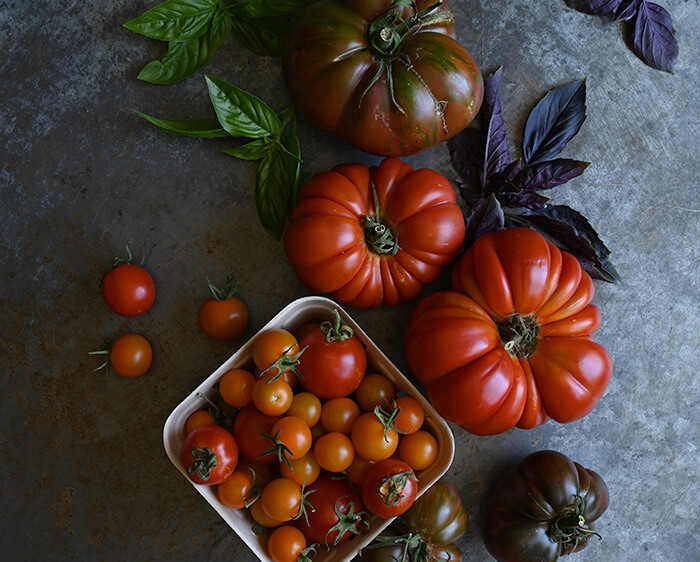 Get Close
Get as close as 13.7 inches from your subject at any zoom position great for tabletop photography.
Smooth, click-free iris control
The NIKKOR Z 24-50mm f/4-6.3 delivers smooth, natural exposure changes with automatic exposure control during movie recording. You can also adjust the aperture manually with a click-free control ring for silent iris transitions.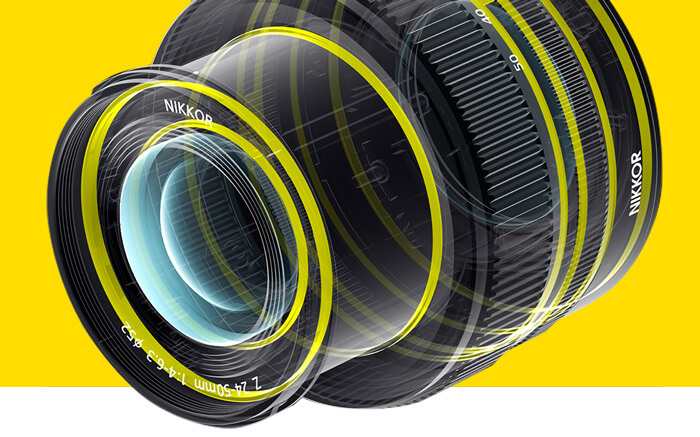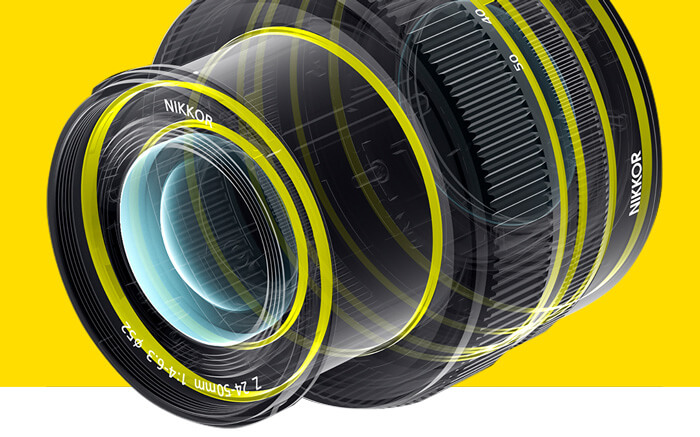 Solid Design
The NIKKOR Z 24-50mm f/4-6.3 is designed to optimize dust- and drip-resistant performance with a sealing that prevents dust and water droplets from entering the lens.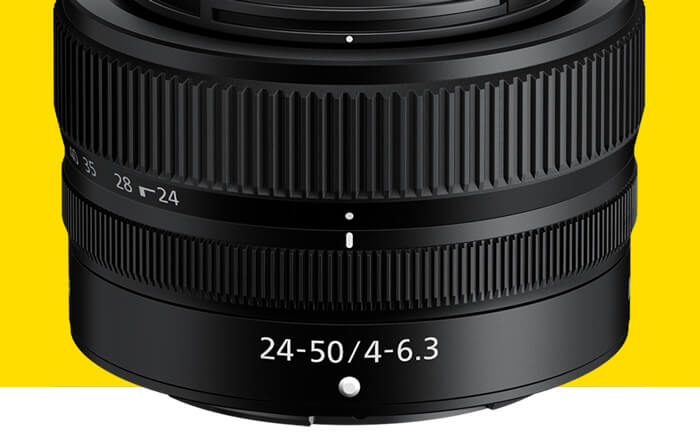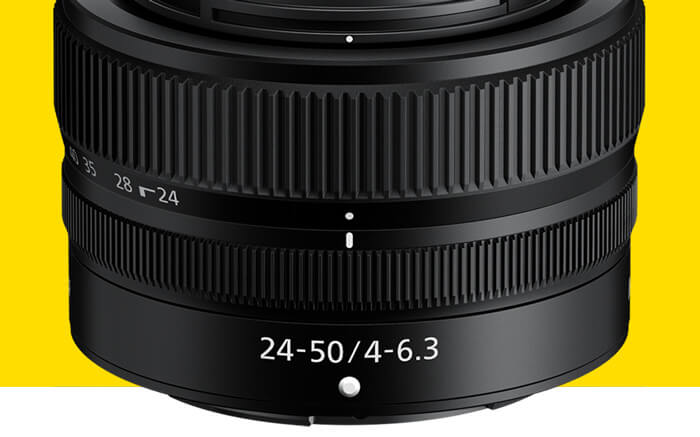 Custom Control Ring
The smooth control ring can be set to control focus, aperture, exposure compensation or ISO.
Product Reviews
There are no reviews for this product.
Specifications
Brand
Nikon - nikon
Display & Viewfinder
Screen Size:
3 Inches

Screen Size:

The size of the screen listed by height and width.

Display Type:
Articulating Touchscreen LCD

Display Type:

The type or brand of the screen.

Monitor Resolution:
1,040,000 Dot

Monitor Resolution:

A measurement of the LCD Monitor's resolution not by width by height, but rather the total amount of dots.
Detailed Specifications
Compatible Media:
Single Slot: SD/SDHC/SDXC (UHS-I)

Compatible Media:

A storage medium that is compatible with your portable device, in a form that can easily be removed or accessed by a PC such as a type of memory card that is compatible with your camera.

Megapixels:
Actual: 12.51 Megapixel, Effective: 20.8 Megapixel

Megapixels:

A megapixel is one million pixels. It is commonly used to describe the resolution of digital cameras. For example, a 7.2 megapixel camera is capable of capturing roughly 7,200,000 pixels. The higher the megapixel number, the more detail the camera can capture. Therefore, the megapixel count is a significant specification to look for when buying a digital camera.
Physical Specifications
Dimensions:
5 x 2.9 x 2.3" / 128 x 73.5 x 59.5 mm

Dimensions:

The measurements of an object.

Weight:
12.3 oz / 350 g (Body Only)

Weight:

The physical weight of the item without packaging.
Flash Attributes
Maximum Sync Speed:
1/200 Second

Maximum Sync Speed:

Fastest shutter speed.

Built-in Flash:
No

Built-in Flash:

A flash that is embedded or part of the camera. Built-in flashes are found in both DSLR and Point & Shoot cameras. Although practical because of their small size and ease of use, built-in flashes are often ineffective and/or unflattering as a main source of light.

External Flash Connection:
Hot Shoe

External Flash Connection:

An off camera flash used for more creative lighting.
Interface
Memory Card Slot:
Slot 1: SD/SDHC/SDXC (UHS-II)
Connectivity:
2.4 / 5 GHz Wi-Fi Bluetooth, Snapbridge
Power System
Battery Type:
EN-EL25 Rechargeable Lithium-Ion

Battery Type:

The type of battery for a device. Some cameras use single use alkaline while others use rechargeable lithium batteries.
Focusing Control
Focus Modes:
Continuous-Servo AF, Manual Focus, Single-Servo AF

Focus Modes:

The types of focus modes an item has.
Camera Attributes
Recording File Format (Image):
JPEG, Raw
Recording Limit:
Up to 125 Minutes
Audio Recording:
LPCM Audio, AAC Audio
Light Metering Modes:
Center-Weighted Average, Matrix, Spot
Extended ISO:
ISO 100-51200
Image Stabilization:
Digital e-VR
Image Sensor Size:
23.5 x 15.7 mm (APS-C) CMOS

Image Sensor Size:

Refers to the actual physical size of the imaging sensor in the camera. A sensor that has the same dimensions as a 35mm frame of film is considered to be "full" frame. Other smaller sensor sizes are described in terms relative to a "full" sized sensor. (e.g. an APS-C 1.5x crop sensor)

Electronic Shutter:
1/4000 to 30 Seconds

Electronic Shutter:

Blades or a curtain of some type of cover that controls the time during which light reaches the film or a sensor.

Autofocus Points:
Phase Detection: 209
Mechanical Shutter:
1/4000 to 30 Seconds
Aspect Ratio:
1:1, 3:2, 16:9
Self Timer:
2/10-Second Delay
Image Sensor Type:
APS-C CMOS
White Balance Mode:
2500 to 10,000K Presets: Auto, Daylight, Fluorescent, Incandescent, Shade, Underwater
Continuous Shooting:
Up to 11 fps at 20.8 MP
Camera Format:
JPEG, Raw
Recording File Format (Video):
H.264/MOV/MP4
ISO Sensitivity:
Photo 100 to 51,200; Video 100 to 25,600
Exposure Modes:
Aperture Priority, Auto, Manual, Program, Shutter Priority

Exposure Modes:

The various programmed, automatic, semi-automatic, and/or manual shooting modes which a camera has available for use. (e.g. Program, Shutter Priority, Aperture Priority, and Programmed Automatic)

Lens Mount:
Nikon Z

Lens Mount:

The type of lens mount.

Camera Body Weight:
12.3 oz / 350 g (Body Only)
Lens Specification
Focus Type:
Auto and Manual Focus

Focus Type:

The type of focus of the lens from full manual control to auto focus.

Mount Type:
Nikon Z

Mount Type:

This is the mount type for the lens to attach to the camera body.
In The Box
Nikon Z30 Mirrorless Camera
Nikon EN-EL25 Rechargeable Lithium-Ion Battery (7.6V, 1120mAh)
Nikon UC-E24 USB Cable
Nikon AN-DC25 Strap
Nikon BF-N1 Body Cap
Nikon NIKKOR Z 24-50mm f/4-6.3 Lens
LC-52B 52mm Snap-On Front Lens Cap
Nikon LF-N1 Rear Lens Cap