Canon REALiS SX7 Mark II D Medical Education and Training Projector (Gray)
Canon
Product #:

CNO4233B008
Manufacturer #:

4233B008
UPC:

066068502379
- DICOM Simulation Image Mode - Native SXGA+ Resolution - LCOS Technology with AISYS - 4000 Lumens - Digital Image Shift - Photo Image Mode - Advanced Color Management - Supports Adobe RGB and sRGB Color Space - Ease of Use and Flexibility - Powered 1.7x Zoom Lens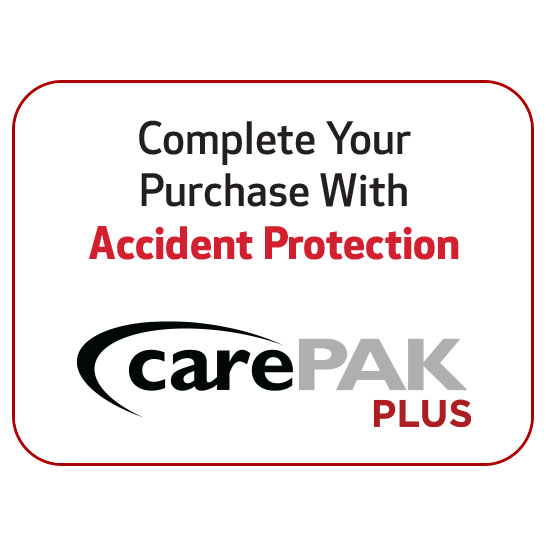 Dark Gray
0.7"" Reflective LCD Panels (LCOS) x 3
Projector Display System:

This is the type of projection used by a projector. Common projection types are LCD, DLP, and CRT.
View All Attribute Definitions
1400 x 1050 = 4,410,000
Overview
Around the world, Canon products are synonymous with optical excellence, advanced image processing, and superb performance. Canon projectors are no exception. The family of Canon projectors includes the REALiS line of bright, high resolution, ultra-portable and affordable projectors. REALiS projectors combine the brilliance and sharpness of innovative LCOS (Liquid Crystal On Silicon) technology with Canon's proprietary AISYS light engine technology. The result is a unique set of advanced projectors that deliver exceptional image quality.
The REALiS SX7 Mark II D is a high performance SXGA+ (1400 x 1050) resolution projector using LCOS technology, featuring a DICOM Simulation Image Mode setting, allowing the projector to simulate the results of a DICOM standardized display- a standard often used to display images within the medical education industry. Also featuring 4000 lumens of brightness, the REALiS SX7 Mark II D also uses Canon's proprietary AISYS optical system to handling light even more efficiently resulting in exceptional brightness and color reproduction. Using a special color filter for support of Adobe RGB color space, the REALiS SX7 Mark II D is ideal for demanding users such as graphic designers, publishers and photographers. In addition, the projector's Photo Mode setting allows you to make precise adjustments to both the color temperature and color level. The projector's AC lamp system helps to deliver greater color fidelity than ever before with enhanced red and green for more realistic tones. The REALiS SX7 Mark II D delivers everything you need in a top-line projector.
Native SXGA+ Resolution
To match the increasing demand for high resolution display technology, the REALiS SX7 Mark II D features high resolution SXGA+ resolution with LCOS technology, perfect for displaying crisp video, photographs, fine text, spreadsheets, CAD drawings, and engineering diagrams. Compared to LCD projectors using XGA (1024 x 768), it offers a significantly larger display range, capable of reproducing even the smallest details with razor sharp precision.
Supports Wide Screen Displays
The REALiS SX7 Mark II D supports WXGA (1280 x 800) resolution, allowing for the display of today's more prevelant wide screen laptops and desktop computers- including uncompressed 720p high-definiton video. All wide screen data is projected as-is, with no compression- so there is no unsightly distortion.
Realistic Projection
When data produced on a computer with WXGA resolution is projected using an XGA projector- data must be reworked to match the aspect ratio to achieve an accurate display. With the REALiS SX7 Mark II D, wide screen computer data can be projected accurately, with no need for time-consuming adjustments.
LCOS Technology with AISYS
The REALiS SX7 Mark II D uses LCOS technology, along with Canon's proprietary AISYS optical engine.
LCOS Technology
With Canon LCOS projectors, you get all the brilliance and image sharpness of innovative LCOS technology in an ultra-portable and affordable projector unlike any others on the market. It's the right choice for displaying bright, big-screen images without darkening the conference room or classroom.
LCOS, or Liquid Crystal On Silicon, has taken projectors to a whole new level. This new technology means higher resolution images, seamless images with no flickering or "screen door" effect, quick image response for better looking moving images, smooth rendition of fine lines, seamless photo reproduction, sharp display of small text, and crisp blacks.
AISYS Optical Engine
Only Canon realizes the full potential of LCOS technology by combining it with our proprietary AISYS Optical Engine- our patented optical light engine for achieving brightness and high contrast using LCOS panels. AISYS has three components: the illumination system; the color separation and combination system; and the LCOS panels. Only Canon's innovative, breakthrough AISYS technology achieves the right balance of contrast, brightness and compact size to maximize the performance of LCOS. Plus, our new advanced AISYS optical engine features new optical elements, redesigned polarizing beam splitters, and a reconfigured optical layout. The result is improved light efficiency, uniformity and expanded color space.
The AC lamp system used in the REALiS SX7 Mark II D projector, combined with Canon's proprietary AISYS optical system, means the images you project are brighter, with truer color. The purity of red and green is enhanced over that possible with conventional DC lamps, giving a more life like depth to the colors on the screen. In addition, the lamp system boasts an operating life up to 2000 hours in normal mode and up to 3000 hours in quiet mode.
LCOS technoogy combined with our AISYS optical engine, the new AC lamp system, and 4000 lumens make the REALiS SX7 Mark II D a superb high-performance projector like no other.
4000 Lumens
The REALiS SX7 Mark II D projects with 4000 Lumens, delivering incredible image quality and brightness using the 3rd generation AISYS Optical Engines AC lamp system. The 1000:1 contrast ratio ensures deep blacks and bright whites. Pure, high-contrast color reproduction creates images with crisp depth and dimension, ideally suited for conveying texture and materials. Colors remain crisp, with superior color balance, perfect for presentations incorporating high-quality visuals.
Powered 1.7x Zoom Lens
The high-quality Canon optics used in the REALiS SX7 Mark II D produce clear, high-resolution projected images.
Bright Images with Outstanding Color Reproduction
The lens glass has been rigorously selected for high transmittance, projecting bright images with exceptional color reproduction and ideal color balance.
Coated to Control Ghosting and Flare
Super Spectra coating, proven in Canon's EF lenses, minimizes reflection from the lens surface, producing bright, clear, high-contrast images with very little of the ghosting and flare that can degrade image quality.
Minimal Color Shift / Color Bleeding
In addition to faithful rendition of high-definition images, the projection lens minimizes color shift and color bleeding throughout the entire zoom range.
Lowered Chromatic Aberration
Chromatic aberration is a type of distortion in which there is a failure of a lens to focus all colors to the same convergence point, causing "fringes" of color to appear along boundaries that separate dark and bright parts of projected image. Incorporation of a UD (Ultra-Low Dispersion) lens significantly lowers chromatic aberration.
Flexible Projector Placement
The REALiS SX7 Mark II Ds 1.7x optical zoom lens faithfully projects images while offering ease of placement, allowing you to easily change the screen size to accommodate various venues and/or applications- regardless of space limitations.
The projector's short throw distance allows you to project 100-inch images from only 9.8 feet, making the REALiS SX7 Mark II D easy to setup in large rooms. Only 7.9 feet are needed for 80-inch projections, making the it ideal for classrooms and small meeting rooms.
Digital Image Shift
When displaying 16:9 content, the REALiS SX7 Mark II D allows you to move the projected images up or down the screen into unused pixels - without adding any additional compression. This ability to "fine tune" the placement of the projected image can be useful when projecting onto a fixed screen, or when stacking projectors for increased brightness.
DICOM Simulation Mode
The DICOM Simulation Mode on the REALiS SX7 Mark II D simulates the results of a device compliant with the Digital Imaging and Communications in Medicine (DICOM) Part 14 standarized display funtion for the display of greyscale images. When in the DICOM Simulation Mode, the REALiS SX7 Mark II D can project images such as X-ray's, CAT scans, and MRI's in a tone similar to the DICOM standard.
Typically, to project the image according to the DICOM standard, it requires a grayscale tone correction using a luminance meter according to the environment. In this projector, there are 21 types of tone settings for various ambient lights. You can easily calibrate the projector by displaying a test pattern image from your PACS workstation.
This flexibility is significant as calibrating in a classroom, conference room or any other environment can be challenging when ambient light varies. The option of calibrating directly on the projector also eliminates the need to purchase additional equiopment like a luminance meter.
While not approved for medical diagnosisis, this projector is ideal for medical educators who need to display large images to prperly trained students, and to conduct lectures and conferences.
Photo Image Mode
Ambient light can cause changes in the accuracy of the colors being projected. The REALiS SX7 Mark II D's Photo Mode allows you to make adjustments to the projectors color temperature and color level*. This feature makes it possible to accurately reproduce color, and provide faithful reproduction of changes in contrast- even on a large screen inside a bright room. Images projected onto the screen are as close to the actual work as possible.
Fine adjustments can also be made in accordance with various environment lights, such as incandescent lamp, fluorescent lamp, and brighter and darker room conditions. Accordingly, accurate image reproduction can be made on a large screen, with a quality similar to the image displayed on an sRGB monitor.
This feature is particularly useful when displaying photography in a studio, wedding center, art museum, or a gallery. All adjusted values can be saved in Photo Mode.
*Adjustments to color temperature and color level can not be made if the projector is set to another image mode.
Supports Adobe RGB and sRGB Color Space
Proprietary color filters incorporated into the AISYS optical system deliver exceptional accuracy and detail in both Adobe RGB and sRGB modes.
sRGB Color Space
Combined with the projector's AC lamp, this setting produces outstanding support of sRGB color space. This color space was designed to match typical home and office viewing conditions, rather than the darker environment typically used for commercial color matching.
Adobe RGB Color Space
Using a special color filter and the projectors AC lamp, this setting produces exceptional support of Adobe RGB color space. Compared to sRGB, Adobe RGB is a larger color space, capable of reproducing more colors. Professional photography studios, graphic design offices, and printers will have the ability to display images with accurate, uniform color at all stages of the production process.
Advanced Color Management
The REALiS SX7 Mark II D has a variety of features and functions that allow for the projection of outstanding color.
6-Axis Color Adjustment
Your projection screen is your canvas with the REALiS SX7 Mark II D's unparalleled color control. An easy-to-use Graphical User Interface lets you adjust your palette of colors to paint the picture you want for your audience. The SX7 Mark II Ds 6-axis (RGBCMY) color adjustment lets you fine-tune the hue and saturation of each of the primary and secondary colors. This high degree of control makes each projected image a masterpiece.
Color Management
Users can manually fine-tune colors and black tones for precise, customized on-screen image adjustment. Instead of having just one master control, the projector offers individual adjustment for color levels and color balance (not available for the RGB input), as well as brightness, contrast, and sharpness.
Memory Color Correction
Peoples memories are particularly sensitive to skin colors and blues. The memory color correction function emphasizes skin tones and blues to make images more attractive and more memorable. This function works by moving colors in the skin-tone gamut closer to standard skin tones, and processes blue regions to boost the blue component. The degree of vividness for each of the primary colors (red, green, and blue), and each of the secondary colors (cyan, magenta, and yellow) can be adjusted and set between low, medium, and high- to project the image the way you remember it.
12-bit Digital Gamma Correction
The 12-bit digital gamma correction allows for 4,096 gradation steps for each color. While many other projectors process only 8-bit image processing, the REALiS SX7 Mark II D's wider range of gradations gives you a smoother transition between colors and tone, with intense color reproduction. Presentations and other content containing photographs display is crisp, clear detail. Video with low-contrast scenes emphasize the contrast in real time, brightening the bright portions and darkening the dark portions- so movies and videos can always be seen clearly.
Versatile Connectivity with DVI-I Terminal
All that brilliance and image quality means nothing if you don't have the right inputs. The REALiS SX7 Mark II D gives you an impressive range of input options, allowing you to connect to a variety of devices, including laptop and desktop computers, Blu-Ray players, digital cameras and camcorders.
DVI-I Interface (HDCP Compliant)
The SX7 Mark II Ds DVI-I interface provides an all-digital connection between the projector and an input source. It avoids the signal conversion step required by analog connections, and thus maintains high signal integrity. This results in a clearer picture, with no flickering, blurred lines, ghost images, or coloration problems with text display. The terminal also accepts an analog signal from your laptop computer, and devices with a VGA terminal.
The interface is also compliant with HDCP (High-bandwidth Digital Content Protection), ensuring a digital connection between HDCP compliant devices, such as many of todays cable boxes, DVD and Blu-Ray players. The high quality of the DVI-I connection makes the REALiS SX7 Mark II D projector ideal for high defintion TV, and is compatible with 1080i and 720p video signals - without any reduction in image quality.
Connect to an External Monitor
Many desktop PCs cannot be connected to both a projector and monitor at the same time. However the SX7 Mark II D's Monitor Output terminal allows for an external monitor to be connected to the projector- a practical feature in settings where the projector is hooked up to a desktop computer.
Auto-Synch Audio Inputs
To give your presentations the final touch in impressive audio, the REALiS SX7 Mark II D gives you the flexibility of three audio inputs. You can use one audio input for each source you may have (DVI, VGA, and Video). A variable audio output switches automatically when the input source changes. Audio can be played through the projectors built-in speaker, or can be connected to amplified speakers or a receiver for high-quality sound. All simple to install and with sound levels controllable from your projector's remote control unit.
Ease of Use and Flexibility
With an array of advanced and well-designed features, the REALiS SX7 Mark II D is extremely easy to use:
Direct Power On
The REALiS SX7 Mark II D will automatically turn on the projector when the power cord is plugged into an outlet- useful for ceiling installed projectors and eliminating the need to press the power switch on the unit. In addition, the projector will automatically switch off when no input signal is received for 1 minute, saving energy and prolonging the life of the lamp.
Guidance Functions
Once the projector is set up, operating your projector is easy with the help of Guidance Functions that display operating instructions in an on-screen window. A Graphical User Interface makes for easy operation with three menus for quick access to display settings, image adjustments, and system settings. The well thought out command hierarchy means you're never more than three steps away from any adjustment or operation you need to make.
Auto Setup
The REALiS SX7 Mark II D's new Auto Setup feature is quick and accurate. With the touch of a button, it only takes seconds to set up.
Spotlight
In the classroom or office, the projector's Spotlight feature dims your image except for the area you want everyone to pay attention to. You can make sure your audience see exactly what you want them to see.
Quiet Operation
You can be sure your audience isn't distracted by fan noise. In Normal mode, the REALiS SX7 Mark II D runs at 35dB; and in Quiet mode, it runs at 31dB. You can even operate your REALiS SX7 Mark II D effortlessly with the help of the Wireless IR Remote Control with illuminated keys. The USB mouse function allows users to use the projector remote to operate the mouse of the USB connected computer.
Off and Go
This feature continues to operate the projector's fan after you turn off the projector- especially convenient when the projector is mounted on the ceiling, and can't be operated directly. If you accidentally unplug the projector, a built-in capacitor will run the cooling fan, protecting the life of the lamp.
You never have to wait for the projector to cool down before unplugging it and heading off to your next meeting.
Product Reviews
There are no reviews for this product.
Specifications
Brand
Canon
Detailed Specifications
Lens:
F1.85 - 2.5, f=21.7 - 35.8 mm

Lens:

One or more pieces of optical glass or similar material designed to collect and focus rays of light to form a sharp image on the film, paper, or projection screen.

HDTV Compatibility:
480i, 480p, 576p, 720p, 1080i, 1035i

HDTV Compatibility:

Refers to a device's ability to output high definition audio and video. These devices often require HDMI cables to connect with a HDTV.
Physical Specifications
Color:
Dark Gray

Color:

The color of the item.
Brand
Brand:
Canon
Brand:
Canon
Image Display
Projector Display System:
0.7"" Reflective LCD Panels (LCOS) x 3

Projector Display System:

This is the type of projection used by a projector. Common projection types are LCD, DLP, and CRT.

Pixels:
1400 x 1050 = 4,410,000

Pixels:

A single picture element of a digital photo.

Contrast Ratio:
1000:1

Contrast Ratio:

Measure of a display system.
Lens Specification
Focus Adjusting:
Automatic / Manual

Focus Adjusting:

This is a fine-tune adjustment to make auto-focus more accurate on a lens.
You May Also Like
Projector Screens & Accessories
Projectors
Product #: CNO4232B005

Our Price: $3,699.00

Product #: CNO1292B002

Our Price: $3,599.00