Canon PowerShot SX540 HS Digital Camera
Product #:

CND2547
Manufacturer #:

1067C001
UPC:

013803269338
50x Optical Zoom with Optical Image Stabilizer
20.3 Megapixel CMOS sensor
DIGIC 6 Image Processor
Stunning image quality in low light
Built-in Wi-Fi and NFC for easy transfer
Capture spectacular 1080p Full HD video
Zoom Framing Assist
Large 3.0-inch LCD
Record four seconds of video before image capture
Enables camera to compile images and videos
Color : Black
Related mobile apps: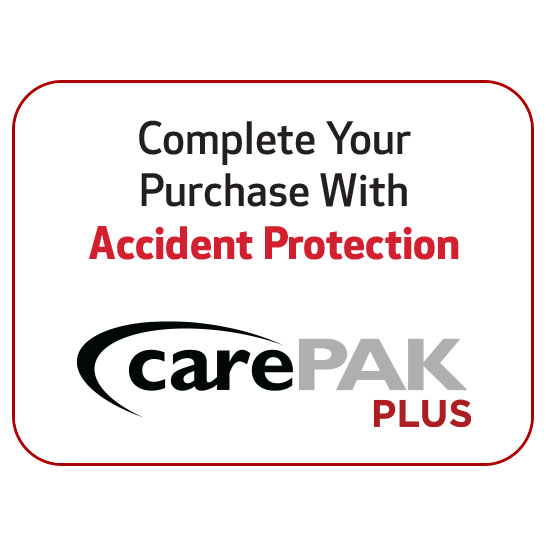 Overview
Featuring a wide zoom lens, high-resolution image sensor, and excellent social media sharing capabilities, the Canon PowerShot SX540 HS Digital Camera is a versatile point-and-shoot digital camera. A 20.3 Megapixel CMOS sensor and DIGIC 6 image processor pair up to deliver stunning image quality even in low-light conditions. The 50x zoom lens includes a state-of-the-art Optical Image Stabilizer that offers outstanding optical performance and blur-free imaging. Apart from excellent imaging technology, the SX540 also features Wi-Fi and NFC connectivity for easy sharing of images and videos through compatible smartphones and tablets.
Optics and Focus
The SX540 HS features a 50x zoom lens with zoom framing assist. Canon's Zoom Framing Assist features a lock button for quick and accurate subject recognition. The framing assist is useful for sports photography as it tracks fast-moving subjects even when they suddenly change direction. Once locked on to the subject, the camera automatically adjusts the zoom to maintain precise focus and accurate capture the scene.
Sensor and Screen
With a 20.3 MP CMOS sensor, the SX540 HS delivers stunning images in high resolutions. This high-sensitivity sensor makes it easier to shoot in less than ideal lighting conditions and still offer excellent clarity. The camera incorporates Canon's DIGIC 6 image processor that enables improved video capability. It is also capable of capturing full HD 1080p videos at 60 frames per second. The camera features a 3-inch 416k-dot LCD that offers easy viewing even from a wide angle. The screen offers live view monitoring, image playback, and menu navigation.
Image and Video
The SX540 HS point-and-shoot camera records full HD 1080p videos at 60 frames per second. With a 60 fps frame rate while recording, the videos you capture are fluid and feature smoother motion.
Other Features
The Canon PowerShot SX540 HS Digital Camera features a Hybrid Auto mode that lets you film up to four seconds of video before every image you capture, then automatically combines each clip and still into a quick video recap of the day. It also includes a Story Highlights mode that automatically compile images and videos from a particular day or event into a mini highlight reel with music and effects. The SX540 HS features Wi-Fi and NFC connectivity that allows you to share your photos and videos instantly with the world through social media.
Product Reviews
There are no reviews for this product.
Specifications
Brand
Canon
Image Sensor
Total Resolution:
5952×3348

Total Resolution:

The full count of pixels on a camera's sensor.

Sensor Type:
CMOS

Sensor Type:

Describes the makeup, build, and technology of the sensor that is in the camera.
Display & Viewfinder
Screen Size:
3.0-inch

Screen Size:

The size of the screen listed by height and width.

Display Type:
LCD

Display Type:

The type or brand of the screen.

Monitor Resolution:
461,000 dots

Monitor Resolution:

A measurement of the LCD Monitor's resolution not by width by height, but rather the total amount of dots.
Detailed Specifications
Compatible Media:
SD card

Compatible Media:

A storage medium that is compatible with your portable device, in a form that can easily be removed or accessed by a PC such as a type of memory card that is compatible with your camera.

Megapixels:
20.3MP

Megapixels:

A megapixel is one million pixels. It is commonly used to describe the resolution of digital cameras. For example, a 7.2 megapixel camera is capable of capturing roughly 7,200,000 pixels. The higher the megapixel number, the more detail the camera can capture. Therefore, the megapixel count is a significant specification to look for when buying a digital camera.
A/V Mode
Video Resolution:
1080p Full HD

Video Resolution:

The measurement in height x width of a captured video file. Common sizes are VGA, 720p, and 1080p.
Physical Specifications
Dimensions:
4.7 x 3.2 x 3.6 in.

Dimensions:

The measurements of an object.

Color:
Black

Color:

The color of the item.
Power System
Battery Type:
NB-6LH

Battery Type:

The type of battery for a device. Some cameras use single use alkaline while others use rechargeable lithium batteries.
Camera Attributes
Camera Type:
DSLR

Camera Type:

The type of camera. Examples: SLR, point and shoot, mirrorless.
Lens Specification
Lens Type:
Zoom Lens

Lens Type:

This is the type of lens.

Optical Zoom:
50x

Optical Zoom:

Optical Zoom
Bodies and Kits
Body Only:
Body Only

Body Only:

Indicates the item is only the body of the camera, and does not include any lenses
In The Box
PowerShot SX540 HS
Neck Strap NS-DC11
Lens Cap (with Strap)
Battery Pack NB-6LH
Battery Charger CB-2LY
Printed Matter Unit