Canon PowerShot G7 X Mark II Video Creator Kit
Product #:

CND25401V
Manufacturer #:

1066C029
UPC:

013803269321
Canon PowerShot G7 X Mark II video creator kit
20.1 MP CMOS sensor
DIGIC 7 image processor
3.0" touch panel LCD
Continuous shooting up to 8 fps
1080p Full HD video in MP4 format
f/1.8-2.8 maximum aperture
9-blade iris diaphragm
Time-Lapse movie mode
Built-in WiFi & NFC connectivity
Color: Black
Related mobile apps: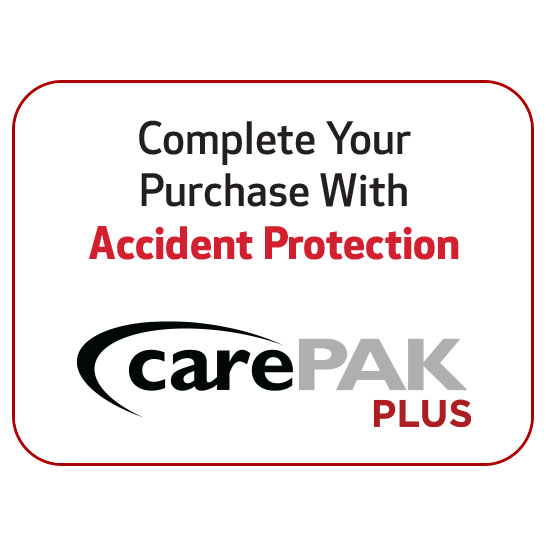 3.0"
SD, SDHC, SDXC
20.1 MP
1920 x 1080p: 59.94 fps, 29.97 fps, 23.98 fps; 1280 x 720p: 29.97 fps; 640 x 480p: 29.97 fps
Black
Effective Pixels:

Approx. 20.1 megapixels
1 inch
f1.8 - 2.8
Overview
Take video shooting to a new level, with the Canon PowerShot G7 X Mark II Video Creator Kit. Besides the camera, the kit includes a WS-DC12 wrist strap, two NB-13L battery packs, a CB-2LH battery charger, a Manfrotto PIXI MINI tripod, a 32 GB SD card. The camera features a 1-inch, 20.1 MP CMOS sensor, which combines with Canon's new DIGIC 7 image processor for a brilliant image quality, even in low-light situations. The bright, built-in 24–100 mm f/1.8–2.8 IS lens, which comes with a 4.2x zoom, is equipped with a 9-blade iris diaphragm to create a gorgeous bokeh effect. Use the WiFi and NFC facilities to share and transfer images and videos with ease.
Optics and Focus
The G7 X Mark II's 24–100 mm f/1.8–2.8 IS lens is equipped with a 4.2x zoom for bringing distant objects closer to your line of sight. The nine-blade iris diaphragm comes in handy for introducing a beautiful bokeh effect in your scene. Use the panning function to enable the camera to lock onto the main subject with the help of IS, and automatically adjust the shutter speed for an astounding background blur. The Picture Style function lets you control the in-camera color, contrast, and sharpness.
Sensor and Screen
The Canon PowerShot G7 X Mark II is equipped with a 1-inch, 20.1 MP CMOS sensor for taking high-quality pictures, even in low light. The multi-angle, capacitive, three-inch touch-panel LCD features a screen resolution of up to 1.04 million dots, and can be tilted up and down at angles of 180° and 45°, respectively.
Image and Video
In addition to recording Full HD 1080p in the MP4 format with stereo sound, the camera shoots JPEG and RAW images at a high resolution. The Time-Lapse Movie function enables you to capture images at set intervals and combine them in order to make a short movie clip. The new DIGIC 7 image processor is capable of processing images and videos at a high speed without compromising on quality. You can capture images at a continuous, high-speed burst rate of up to 8 fps.
Other Features
The NFC and WiFi facilities in the PowerShot G7 X Mark II enable you to conveniently transfer and share your captured content with a large number of similarly compatible devices. The control ring has a convenient selection lever, which enables you to switch between the step ring and continuous ring movement, instantly. The 32 GB SD card contains plenty of space for capturing additional images and footage. Use the Manfrotto PIXI MINI tripod for shake-free images and footage. The WS-DC12 wrist strap prevents your camera from falling off your hands, especially when shooting in treacherous areas or situations. Both the NB-13L battery packs keep the camera powered for a long duration, and can be charged with the included CB-2LH battery charger.
Product Reviews
There are no reviews for this product.
Specifications
Brand
Canon
Image Sensor
Sensor Type:
CMOS

Sensor Type:

Describes the makeup, build, and technology of the sensor that is in the camera.
Display & Viewfinder
Screen Size:
3.0"

Screen Size:

The size of the screen listed by height and width.

Display Type:
LCD Rear Touch Screen Tilt

Display Type:

The type or brand of the screen.

Monitor Resolution:
1,040,000 pixels

Monitor Resolution:

A measurement of the LCD Monitor's resolution not by width by height, but rather the total amount of dots.
Detailed Specifications
ISO Range:
Auto: 125-6400; Extended Mode: 125-25600

ISO Range:

Refers to the lowest and highest ISO sensitivity options the user has with a particular camera. (e.g. The Canon 5D Mark III has an ISO Range of 100-25,600)

Coverage:
100%

Coverage:

This is the maximum viewing area through a camera's viewfinder.

Image Stabilization:
Optical

Image Stabilization:

This is a family of techniques used to reduce blurring associated with the motion of a camera during exposure. Image stabilization helps in low light situations using slower shutter speeds.

Compatible Media:
SD, SDHC, SDXC

Compatible Media:

A storage medium that is compatible with your portable device, in a form that can easily be removed or accessed by a PC such as a type of memory card that is compatible with your camera.

Megapixels:
20.1 MP

Megapixels:

A megapixel is one million pixels. It is commonly used to describe the resolution of digital cameras. For example, a 7.2 megapixel camera is capable of capturing roughly 7,200,000 pixels. The higher the megapixel number, the more detail the camera can capture. Therefore, the megapixel count is a significant specification to look for when buying a digital camera.
Shutter
Shutter Speeds:
15 - 1/2000 second, Bulb Mode; 1 - 1/2000 second in Auto Mode

Shutter Speeds:

The amount of time the shutter stay open for exposure. Measured in fractions of seconds.

Self Timer:
10 Sec, 2 Sec

Self Timer:

Allows a delay between pressing the shutter release button and the actual firing of the shutter. Commonly used to give photographers time to put themselves in the shot and to take photos without having to physically have their hands on the camera during exposure.
Control Specifications
Exposure Compensation:
-3 EV to +3 EV (in 1/3 EV steps)

Exposure Compensation:

Refers to the option for the user to override the internal light meter in the camera to either OVER or UNDER expose based on middle/18% gray. This is especially useful when photographing either extremely white/bright scenes or when in very dark/dimly lit scenarios.
A/V Mode
Video Resolution:
1920 x 1080p: 59.94 fps, 29.97 fps, 23.98 fps; 1280 x 720p: 29.97 fps; 640 x 480p: 29.97 fps

Video Resolution:

The measurement in height x width of a captured video file. Common sizes are VGA, 720p, and 1080p.

Video Clip Length:
Up to 29 Min 59 Sec

Video Clip Length:

The longest clip that a video camera can record.

Video Recording System:
Yes, NTSC

Video Recording System:

Describes the camera's video recording capability. Will describe the camera's video recording system, image sensor, video resolution, as well as other pertinent information related to the camera's video recording.

Audio Recording:
Built-in Mic: With Video, Stereo

Audio Recording:

Describes the camera's audio recording capability. Will describe the type of microphone and any additional XLR/miniphone jacks.
Physical Specifications
Dimensions:
4.2 x 2.4 x 1.7" (105.5 x 60.9 x 42.0mm)

Dimensions:

The measurements of an object.

Weight:
11.29 oz (320g) With battery and memory card

Weight:

The physical weight of the item without packaging.

Color:
Black

Color:

The color of the item.
Flash Attributes
Flash Modes:
Auto, Flash On, Off, Slow Sync

Flash Modes:

Different modes that determines how a flash will be used in a photo.

Metering System:
Center-weighted, Evaluative, Spot

Metering System:

The metering system measures the amount of light in a scene. It calculates the best exposure values based on the amount of light.
Imaging & Exposure Control
White Balance:
Auto, Cloudy, Custom, Daylight, Flash, Fluorescent, Fluorescent H, Kelvin, Shade, Tungsten, Underwater

White Balance:

White Balance is the process of removing unrealistic color casts so that objects which appear white in person are rendered white in your photo.
Power System
Continuous Shooting Speed:
Up to 8 fps at 20.1 MP for up to 30 frames; Up to 5.4 fps at 20.1 MP for up to 46 frames; Up to 4 fps at 20.1 MP

Continuous Shooting Speed:

Refers to the number of frames that can be captured per second (fps = frames per second).

Battery Type:
1x NB-13L Rechargeable Lithium-Ion Battery Pack, 3.6 VDC, 1250 mAh

Battery Type:

The type of battery for a device. Some cameras use single use alkaline while others use rechargeable lithium batteries.
Camera Attributes
Effective Pixels:
Approx. 20.1 megapixels
Image Sensor Size:
1 inch

Image Sensor Size:

Refers to the actual physical size of the imaging sensor in the camera. A sensor that has the same dimensions as a 35mm frame of film is considered to be "full" frame. Other smaller sensor sizes are described in terms relative to a "full" sized sensor. (e.g. an APS-C 1.5x crop sensor)

Aspect Ratio:
1:1, 3:2, 4:3, 16:9
Exposure Modes:
AE Lock, Aperture Priority, Custom, Manual, Program Shift, Safety Shift, Shutter Priority

Exposure Modes:

The various programmed, automatic, semi-automatic, and/or manual shooting modes which a camera has available for use. (e.g. Program, Shutter Priority, Aperture Priority, and Programmed Automatic)
Lens
Focusing Range:
Wide: 1.97" (5cm) - Infinity; Telephoto: 1.31' (40cm) - Infinity; Macro: 1.97" (5cm) - 1.64' (50cm); Quick: 4.92' (1.5m) - 65.62' (20m)

Focusing Range:

The range a camera is able to focus on for a certain image.
Lens Specification
Lens Type:
EFL: 8.8-36.8mm (35mm equivalent: 24-100mm)

Lens Type:

This is the type of lens.

Maximum Aperture:
f1.8 - 2.8

Maximum Aperture:

How wide a lens can be opened.

Digital Zoom:
4x
Optical Zoom:
4.2x

Optical Zoom:

Optical Zoom
In The Box
Digital Camera PowerShot G7 X Mark II
Wrist Strap WS-DC12
2x Battery Pack NB-13L
Battery Charger CB-2LH
Manfrotto PIXI MINI Tripod
32GB SD Card