Canon EOS REBEL T7 18-55mm f/3.5-5.6 IS II Kit
Product #:

CND4684
Manufacturer #:

2727C002
UPC:

013803302721
24.1 Megapixel CMOS (APS-C) Sensor
Canon EF-S 18-55mm f/3.5-5.6 Lens
Compatible with Canon EF and EF-S Lenses
ISO 100-6400 (H: 12800)
Continuous shooting up to 3.0 fps
9-Point Auto Focus System & AI Servo AF
3 inch LCD Monitor (920K-dot)
White Priority featuring Auto White Balance
Creative Options: Basic+ and Creative Auto
Creative Filters: Fish Eye & Miniature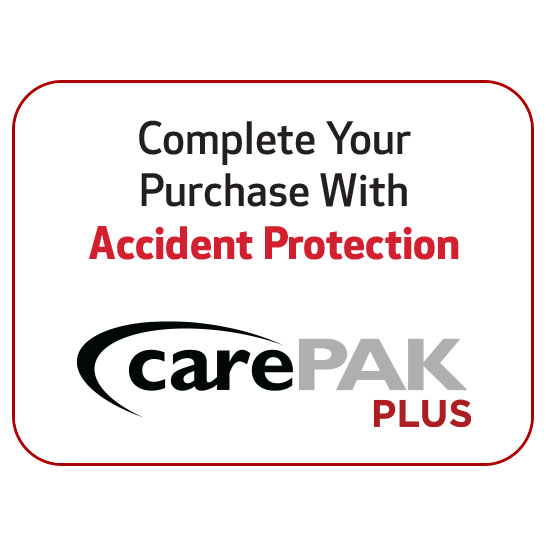 3.0"
SD/SDHC/SDXC memory cards
24.1 Megapixel
Black
Viewfinder Type:

Optical Viewfinder (95% Viewing Coverage)
Canon EF Canon EF-S
58mm
Overview
Camera:
The Canon EOS Rebel T7 DSLR is designed with advanced imaging capabilities, as well as a convenient range of controls and connectivity. Designed with a 24.2MP APS-C CMOS sensor, this camera is able to produce high-resolution stills and video, while using an expanded sensitivity range of ISO 100-6400. Its ISO range makes it suitable for working in a wide variety of lighting conditions. The combination of its sensor and image processor allows for 3 fps continuous shooting when working with moving subjects. When using the optical viewfinder to shoot stills, the EOS Rebel T7 has a 9-point all Auto Focus system, which is used for quick and accurate focusing in different types of shooting scenarios. Its large 3.0 inch (920K-dot) LCD monitor is featured for control over settings, as well as live view monitoring. The camera's built-in Wi-Fi with NFC makes for quick and convenient pairing with a smartphone or tablet, creating an easy way to share images wirelessly. Its Bluetooth is also featured for image sharing, and remote camera control from a mobile device.

Optics & Focus:
The EOS Rebel T7's EF-S 18-55mm f/3.5-5.6 IS II lens is a standard zoom, with a 28.8-88mm equivalent focal length range. This lens is designed with one aspherical element to help control distortion and spherical aberrations throughout the zoom range, creating consistent clarity and sharpness. Its Super Spectra coating applies to individual elements to control flare and ghosting for increased contrast and color accuracy in all lighting conditions. Its four-stop-effective Image Stabilizer system compliments its imaging capabilities, while minimizing the appearance of camera shake for sharper handheld shooting. The Micro Motor autofocus system creates a quick focusing performance, with a minimum focusing distance of 9.8 inches, and is available at all focal lengths for close-up shooting.


Other Features:
3.0 inch (920k-dot) LCD Monitor
Optical viewfinder (95% viewing coverage)
Built-in Wi-Fi with NFC for easy wireless sharing of photos and videos to your mobile device
Bluetooth links a smartphone or tablet for image sharing/remote control capabilities
LP-E10 rechargeable lithium-ion battery
Creative Options: Basic+ and Creative Auto
Creative Filters: Fish Eye and Miniature
On-board feature guide
Product Reviews
There are no reviews for this product.
Specifications
Brand
Canon
Image Sensor
Sensor Type:
APS-C CMOS Sensor

Sensor Type:

Describes the makeup, build, and technology of the sensor that is in the camera.
Display & Viewfinder
Screen Size:
3.0"

Screen Size:

The size of the screen listed by height and width.

Display Type:
LCD Monitor

Display Type:

The type or brand of the screen.

Monitor Resolution:
920K-Dot

Monitor Resolution:

A measurement of the LCD Monitor's resolution not by width by height, but rather the total amount of dots.
Detailed Specifications
Video Recording System:
Full HD 30p at 3.0fps

Video Recording System:

This is the type of video recording system that is utilized in a video camera.

ISO Range:
ISO 100-6400 range (H:12800)

ISO Range:

Refers to the lowest and highest ISO sensitivity options the user has with a particular camera. (e.g. The Canon 5D Mark III has an ISO Range of 100-25,600)

Compatible Media:
SD/SDHC/SDXC memory cards

Compatible Media:

A storage medium that is compatible with your portable device, in a form that can easily be removed or accessed by a PC such as a type of memory card that is compatible with your camera.

Megapixels:
24.1 Megapixel

Megapixels:

A megapixel is one million pixels. It is commonly used to describe the resolution of digital cameras. For example, a 7.2 megapixel camera is capable of capturing roughly 7,200,000 pixels. The higher the megapixel number, the more detail the camera can capture. Therefore, the megapixel count is a significant specification to look for when buying a digital camera.
Physical Specifications
Dimensions:
5.1 x 4 x 3.1"

Dimensions:

The measurements of an object.

Weight:
16.8 oz

Weight:

The physical weight of the item without packaging.

Color:
Black

Color:

The color of the item.
Flash Attributes
Built-in Flash:
Yes

Built-in Flash:

A flash that is embedded or part of the camera. Built-in flashes are found in both DSLR and Point & Shoot cameras. Although practical because of their small size and ease of use, built-in flashes are often ineffective and/or unflattering as a main source of light.
Viewfinder Specifications
Viewfinder Type:
Optical Viewfinder (95% Viewing Coverage)
Power System
Battery Type:
1 x LP-E10 Rechargeable Lithium-Ion Battery Pack

Battery Type:

The type of battery for a device. Some cameras use single use alkaline while others use rechargeable lithium batteries.
Detailed Specs
Wi-Fi Capable:
Yes
Focusing Control
AF Points:
9-Point AF

AF Points:

Refers to Autofocus points on a digital camera. A camera can have as many as 51 AF points.

Focus Modes:
Continuous-Servo AF (C), Manual Focus (M), Single-servo AF (S)

Focus Modes:

The types of focus modes an item has.
Camera Attributes
Lens Mount:
Canon EF Canon EF-S

Lens Mount:

The type of lens mount.
Lens Specification
Lens Filter Size:
58mm

Lens Filter Size:

The size of the filter that fits the lens.

Focus Type:
Auto & Manual Focus

Focus Type:

The type of focus of the lens from full manual control to auto focus.
In The Box
Canon EOS Rebel T7 Body
EF 18-55mm f/3.5-5.6 Lens
LP-E10 rechargeable lithium-ion battery
Battery Charger
Battery Pack Cover
Camera Cover
Strap
Eye Cup
Lens Cap/Lens Dust Cap