Canon 8.5X11 Matte Photo Paper (50 Sheets)
Product #:

CND8405
Manufacturer #:

7981A004
UPC:

013803017014
- Compatible with Canon PIXMA Printers
- Bright White Heavy-Weight Photo Paper
- Includes 50 Sheets of 8.5 x 11" Photo Paper
- Photo Lab Quality Prints
- 108% ISO Brightness
- Ideal for Paper Crafts
- Vibrant Colors
- Matte Finish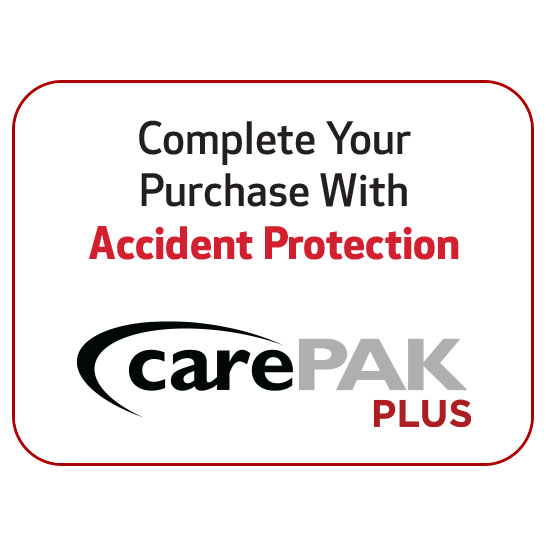 Overview
The Canon MP-101 Matte Photo Paper is a heavy-white paper designed to not show those pesky lighting reflections or fingerprints you often see on glossy prints for superior photo results. The photo paper has a matte finish with a 108% ISO brightness. The MP-101 Matte Photo Paper uses bright white heavy-weight paper to infuse your images with remarkably vibrant color every time. Additionally, the texture and weight of this paper make it ideal for scrap-booking projects, bulletin boards, cards and invitations. This package is designed for 8.5x11 inch prints and includes 50 sheets of MP-101 Matte Photo Paper. The photo paper is available in variety of sizes and is compatible with Canon PIXMA printers.
Compatible With
Pro9500 Mark II/ Pro9500
Pro9000 Mark II/ Pro9000
iP100
iX7000
iX6520
iP4920/ iP4820
iP90v/ iP90
iP6700D/ iP6600D
iP6310D/ iP6220D/ iP6210D
iP5200R/ iP5200/ iP4200
iP4700/ iP4600/ iP3600
iP2702
iP4500/ iP4300/ iP3500/ iP3300
iP2600/ iP1800/ iP1700/ iP1600
MP990/ MP980/ MP640/ MP620/ MP560
MP970/ MP960/ MP950
MP800R/ MP830/ MP810/ MP800/ MP500
MP780/ MP760/ MP750
MP610/ MP600/ MP530/ MP520/ MP510
MG8220/ MG6220/ MG5320
MG8120/ MG6120/ MG5220/ MG5120
MG4220/ MG3220/ MG2220
MG4120/ MG3120/ MG2120
MP495/ MP280
MP490/ MP480/ MP270/ MP240
MP470/ MP460/ MP450
MP210/ MP190/ MP170/ MP160/ MP150
MX7600
MX892/ MX882
MX870/ MX860
MX850/ MX700
MX512/ MX432
MX420/ MX410/ MX350/ MX340/ MX330
MX310/ MX300
Product Reviews
There are no reviews for this product.
Specifications
Brand
Canon
Physical Specifications
Color:
White

Color:

The color of the item.
Paper Handling
Paper Size:
8.5" X 11"

Paper Size:

The size of the paper

Sheet Count:
50 Sheets

Sheet Count:

This is how many sheets of paper there are in one ream.

Paper Opacity:
92%

Paper Opacity:

Reduces or prevents two-sided printing from showing through.

Paper Weight:
1.2 pounds

Paper Weight:

Paper weight is the general thickness of a paper. The greater the paper weight, the heavier, thicker, and sturdier the paper is. Papers with more bulk hold up well when there is heavy ink coverage. For full color photos from your desktop, thicker inkjet photo papers are best. However, some desktop printers may not handle thicker papers well, especially if the printer doesn't have a straight paper path.

Brightness:
108%

Brightness:

Paper brightness affects the images printed on the paper, especially the vibrancy of the colors. The brightness of a piece of paper is typically expressed on a scale of 1 to 100 with 100 being the brightest. The multipurpose bond paper used in copy machines and desktop printers generally has a paper brightness in the 80s. Photo papers are normally in the mid to high 90s.

Paper Surface:
Matte

Paper Surface:

The type of surface and/or texture paper has. Typical photographic papers can be glossy, matte, pearl, lustre, etc...
In The Box
Canon MP-101 8.5x11 Matte Photo Paper (50 Sheets)
You May Also Like
Product #: CND8613

Our Price: $75.45 After $22.00 Instant Savings