EXPO: Discovering Atlantic Provinces of Canada with Rick Gerrity (Panasonic)
Skill Level:

Everyone
There are lots of places in the world to visit, but since I prefer to drive instead of flying, I'm limited. So I decided to head north to the Atlantic Provinces.

I'm going to give you a different take on the content I'll be gathering for this presentation. Sure, there will be sunrises and some scenic photos just as a teaser! I will just returning to NJ from this trip, so my photos and stories will be fresh out of the camera. This trip will take me all the way up the East Coast stopping in Lubec, ME, New Brunswick, PEI and finally Nova Scotia, enjoying the tides in the Bay of Fundy that vary 20 plus feet daily. Please come by and view what I have seen and heard on this trip!

Thank you to PanasonicUSA and PanasonicCanada for making this possible!

Sponsored by


Available Dates
There are currently no upcoming classes.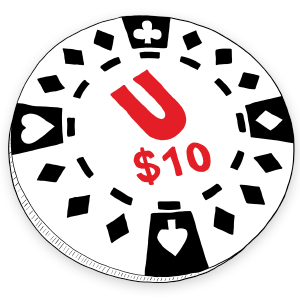 Get a FREE $10 Token
with Registration


Please note that there will be NO REFUNDS
or rescheduling for any EXPO class.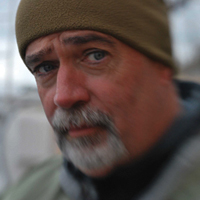 RICK GERRITY
has been a published, professional photographer based in the NY/NJ metro area for over 30 years. "I specialize in people, product, location and street photography throughout the US and Canada and I have a passion for transforming seemingly ordinary, everyday moments into extraordinary images."
His images of people include Paul Newman, Sylvester Stallone and Oliver Stone, as well as real-life reflections of street life in America's cities and towns, which he calls, "Hybrid photography at its best. Video and stills combined for the ultimate storytelling experience."
Rick's commercial images include work for BMW, Panasonic, IBM, Sony and Oleg Cassini. His is the owner of Gerrity Photographic Inc/Rick Gerrity Photography.

Unique University® is the highly acclaimed education component of Unique Photo®, NJ's only camera and video superstore. There is over 2000 sq. ft. of learning space, including our start-of-the art, 1000 sq. ft. main presentation hall. Unique University's mission is to help our visitors "Create Better Pictures" by providing photography education for beginners to pros. With events daily, it is the place where photography groups such as local camera clubs, ASMP, PPA and others meet. We have a full curriculum of classes and seminars from world famous speakers such as Art Wolfe, Rick Sammon, Michael Yamashita, Tyler Stableford, Lindsay Adler, and Will Crockett. We offer photography experiences to such places as the Prudential Center for Seton Hall Men's Basketball, Meadowlands Horse Racetrack, Lakota Wolf Preserve, NJ Jackals Baseball, Rutgers Football, Botanical Gardens, Festival of Ballooning, and much more. Our technical classes include such topics as basic D-SLR photography, lighting techniques, Adobe Photoshop, Elements, and Lightroom, macro photography, composition, editing and printing, wedding photography, HDR photography, working with speedlights, how to use social media, digital organization, one-on-one instruction, and much more.
FAQ UNIVERSITY
Where are classes held?
Unless stated otherwise, classes are held in the Unique University classroom within the Unique Photo SuperStore (123 US Highway 46 West, Fairfield, NJ 07004).

What should I bring to class?
You're encouraged to bring your camera and a notebook and pen to most classes. Some classes will require additional equipment, so please check the class descriptions.

Will lunch or refreshments be included?
Lunch and refreshments are not provided for any classes under 6 hours unless noted.

How do I register for a class?
You can register online, in-store at the concierge, or by phone at either 973-377-6454 or 973-377-2007. Please note that you will need to provide payment information.

Can I register at the door?
For most classes, you're free to register at the concierge desk prior to the start of the class. Please note that there are some classes that offer "Early Bird Special" rates and others that have limited seating, so it would be in your best interest to register prior to the dates of such classes.

I wanted to register for ______ class, but it is now sold out. Is there a waiting list?
Please contact us at 973-377-6454 or university@uniquephoto.com with the following information: your name, phone number, email address, and the class name and date.

My question has not been addressed here. Is there someone I can contact?
Please contact us at 973-377-6454 or university@uniquephoto.com with any additional inquiries.

Unique University Class Cancellation Policy
- Classes costing less than $99 may be canceled up to 48 hours in advance for a full refund. For classes costing $100 or more, advanced notice of seven days before the class is necessary for a full refund.
- Requests for cancellation made after these deadlines will be awarded store credit in the amount paid for registration towards a future Unique University seminar or workshop.
- Cancellations made within 24 hours of the beginning of a class will not be honored and no refund or credit will be given.
- Cancellations of any class utilizing models will be subject to a cancellation fee of 50% of the purchased price (up to $100).
** Attention American Express cardholders: If you cancel a registration for a class costing $100 or more, there will be a 3% cancellation fee deducted from your refund or store credit.
Upcoming Classes & Events