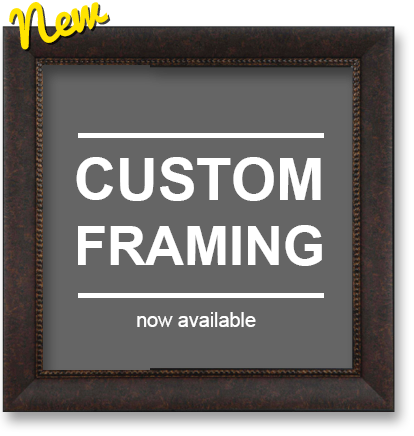 You name it, we frame it.
Fully customize your framing experience,
using only the best materials, and quality
care you've come to expect from Unique Photo.
Mon - Sat: 10AM-6PM
Sun: 11AM-5PM
Phone: 973-377-6084
123 US Hwy 46
Fairfield, NJ 07004
Contact Us
Browse Frames
Order Custom Photo Frames at Unique Photo - Fairfield, NJ
The only place in New Jersey you can find top quality custom framing services, matting, and professional photo printing all in one location.

What We Frame
You name it, we frame it. Listed below are various services we offer and examples of items we commonly see requested. Our custom framing service is fully customizable, so If you want to frame something but don't see it on the list, drop us a line and we'll figure out the best way to frame it.
Contact Us
Photos
Prints
Sports Jerseys
Diplomas
Medals & Awards
Badges
Needlepoint
Music Memorabilia
Family Portraits
Photo Collages
Pencil & Ink
Calligraphy
3D Objects
Custom Plaques
Canvas Paintings
Cross Stitch
French Matting
Children's Art
Landscape Photos
Tickets
Travel Souvenirs
Newspapers
Magazines
Cards
Mat & Glass Replacement
Fabric & Clothing
Dry-Mounting
Oil Paintings

Quality Materials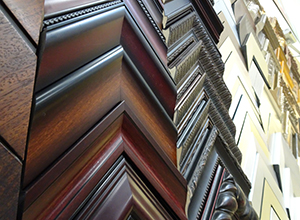 We understand that when it comes to preserving photos, artwork, and memories, quality and care must be expected rather than suggested. With over 25 years of experience working with custom frames and a flawless track record, our framing specialists use only top-of-the-line materials and make sure each and every project maintains an incredibly high standard of care and expertise. Our lab technicians are ready to help you every step of the way to make sure your frame feels custom tailored to your desires.
Frames
Each one of our frames is custom cut from only the highest quality wood. With an expansive array of styles and wood types to choose from like oak, teak, and walnut, it's easy to find the perfect frame that fits your style and gives a uniquely custom feel to your project.
Glass
Our glass is designed not only to show off a piece of art, but to protect it as well. UV protection prevents fading while our museum quality glass offers ultra clarity with minimal glare. No matter your choice of glass, know that you're making the right decision with Unique Photo.
PlexiGlass
Remarkably lightweight and incredibly durable, acrylic plexiglass is a preferable alternative to traditional glass for any artwork that would be moved frequently. Plexi can offer the same UV protective properties as well as the ultra clear, static-free museum quality of glass.
Mats
We use high-quality, acid free mats to help protect the colors in your artwork as well as enhance the overall aesthetic presentation. Choosing the right mat and material can make a big difference to the final product. Our lab tech will help you select the perfect mat to fit your needs.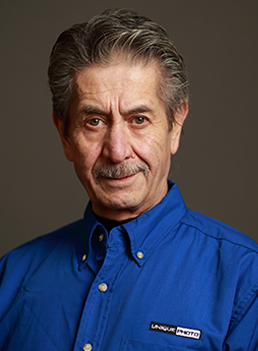 Custom Framing by Andy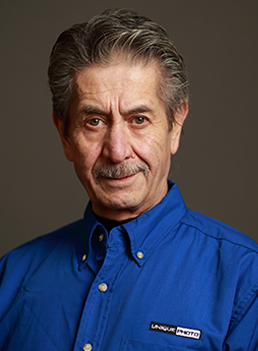 Originally starting out as an art gallery curator, Andy soon began his own custom framing store where he was able to practice and improve his trade for nearly 15 years. Andy has since worked curating for the Livingstone Art Gallery and taken on custom framing jobs for MTS Frames in New Jersey.
Andy has built his experience and knowledge of custom framing over the past 25 years and is more than eager to pass on his expertise and help you achieve the best results with any of your framing needs. He will walk you through each step of the framing process so that you can be comfortable with the quality of the final product.
Contact Us
Let us know what you need. Our lab technicians are more than eager to help you figure out exactly what you need and answer any questions you may have.
For assistance, questions, or service requests, email us directly at [email protected]
Lab Counter is Open From
Mon to Sat | 10AM - 6PM EST
Sunday | 11AM - 5PM EST

Pick Up/Drop Off available any time during normal store hours.
Phone: 973-377-6084
Email: [email protected]